Filipinos in Japan take 4th place in the number of English-speaking foreigners.
According to recent statistics, they were in 3rd place, but the Vietnamese overtook them between 2018 and 2021.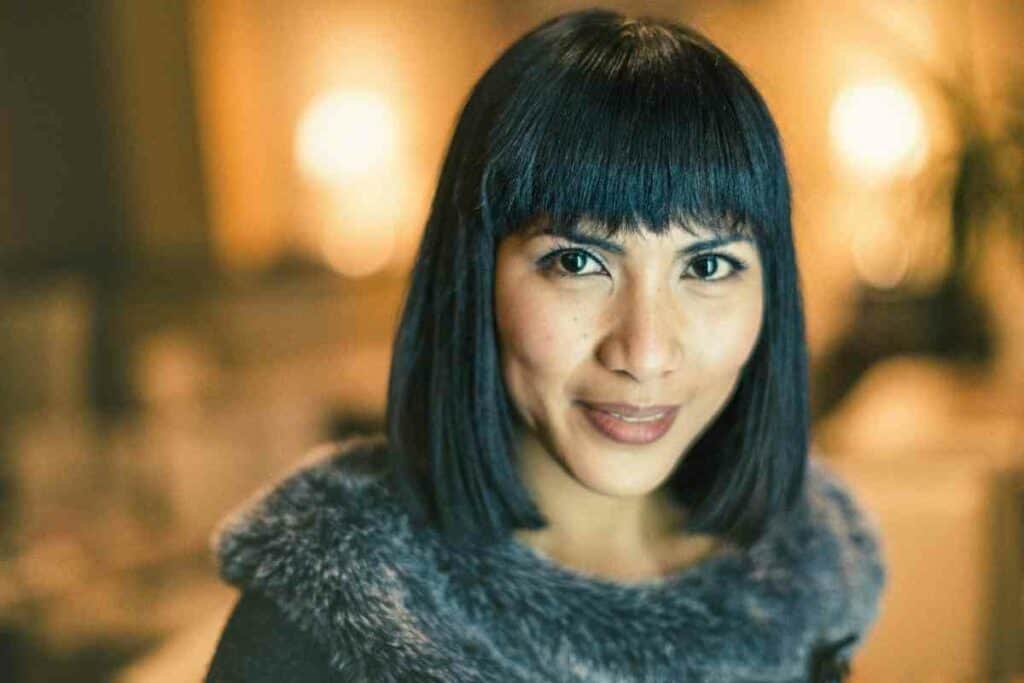 They began migrating to Japan in the early 80s, and despite a brief decline in the early 2000s, today, there are over 300,000 Filipinos living in Japan.
As a Result – The number of intermarriages among the Filipinos and the Japanese is high and frequent.
Can a Filipino live in Japan?
Yes, the Filipinos have been visiting and living in Japan for decades and continue to do so.
The Filipinos ex-pat community is vast, with various teams available to meet and interact with their fellow citizens.
Why do Filipinos go to Japan?
The majority of the Filipinos move to Japan for several reasons.
They include:
To find work that pays well as the Japanese yen has a higher value. The conversion of the peso to yen is easy and relatively cheap despite their differences.

The Japanese government relaxed visa policies for Filipinos. Getting a visit visa to Japan is now easier for them.
Flights between the two countries are many and frequent. Less than a 5-hour difference makes it easy to travel back and forth.
Japan is an excellent tourist and relocation destination due to regular climate changes. The Philippines is very hot, and the chance of moving to a better weather country is ideal for most Filipinos. The opportunity to experience winter, summer, fall, and spring is beautiful.
Japanese cultural events and pop culture are extensive, and they love being part of it.
The cities are cleaner than those of the Philippines. Japan is a beautiful country, and unlike the Philippines, the streets and towns are immaculately clean with fresh air.
Technology and innovation are big in Japan. Filipinos looking to venture into the tech world move to access their facilities and experience their cool gadgets.
The government of Japan has made new visa policies that make it easy for people from Southeast Asia countries to move to the country.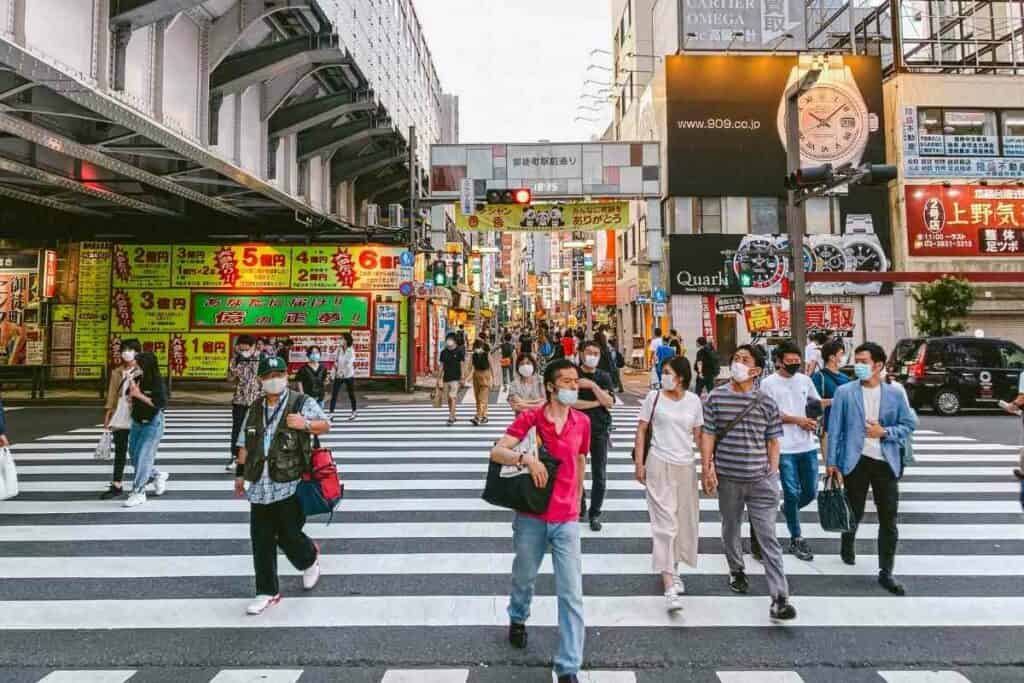 The Filipinos have been in Japan for decades, and the Japanese have lived with them peacefully because:
They speak English well. Filipinos are many among the English-speaking foreigners in Japan. It is common to find that most English teachers are Filipino.
They are hardworking and optimistic people. The government of Japan supports Filipinos working in the country. Since they find living in Japan easier than in the Philippines, they work harder to remain there. Filipinos are happy people with a positive attitude who make good friends.
Is Japan Visa-free for Filipinos?
No. Filipinos require a visa for a short stay visit to Japan.
Whether visiting family or friends, as a tourist or traveling for business, one must get a permit and provide the necessary documentation.
There are several types of Japanese visas available for those interested in traveling from the Philippines. 
eVisa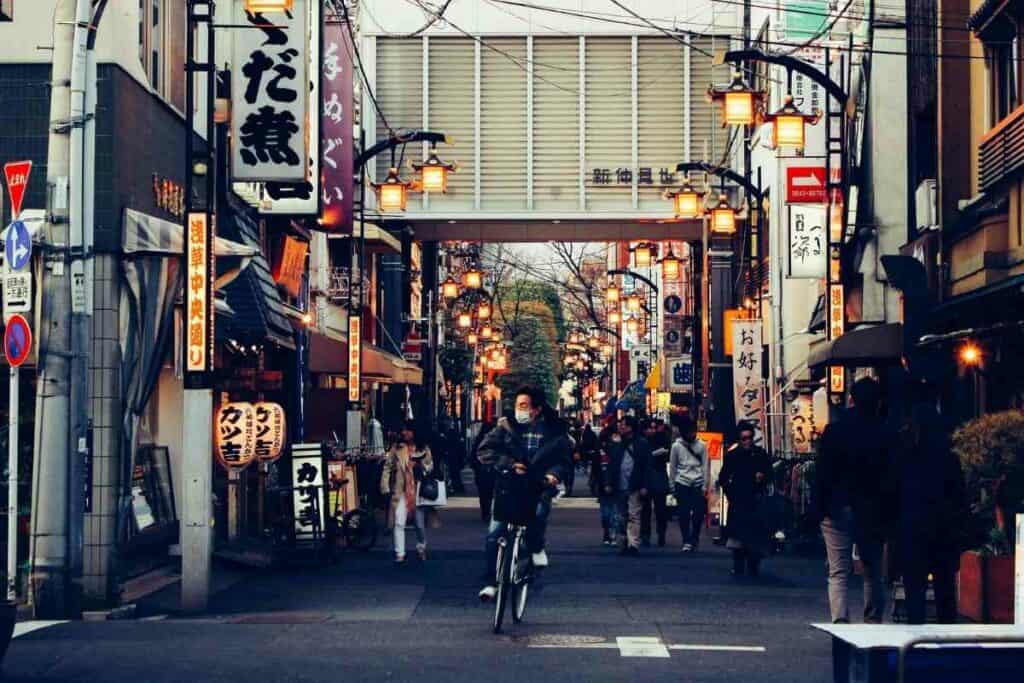 This newly introduced visa is available through:
an accredited travel agency
consulate offices
and the Japanese embassy in Manila
An online application will make it fast and easy to apply for a Japanese visa.
Short-term Visas
A temporary visitor visa is the common one issued that allows them to stay in Japan for up to 90 days. 
A business visa is available for people employed in Japanese corporations following specific criteria. 
Transit visas are necessary for Filipinos who stopover in Japan when traveling to another country.
Long-term Visas
A skilled job applicant must produce a working visa to show they are employed or have a Japanese sponsor with a qualified certificate. 
A general visa is necessary if one wishes to participate in cultural events.
Specified visas are for Filipino children and spouses who want to visit their Japanese kin for up to 5 years. Proof of relationship is mandatory.
Diplomatic visas are for Filipinos who work for the government and live in Japan.
Length of Stay for Filipinos in Japan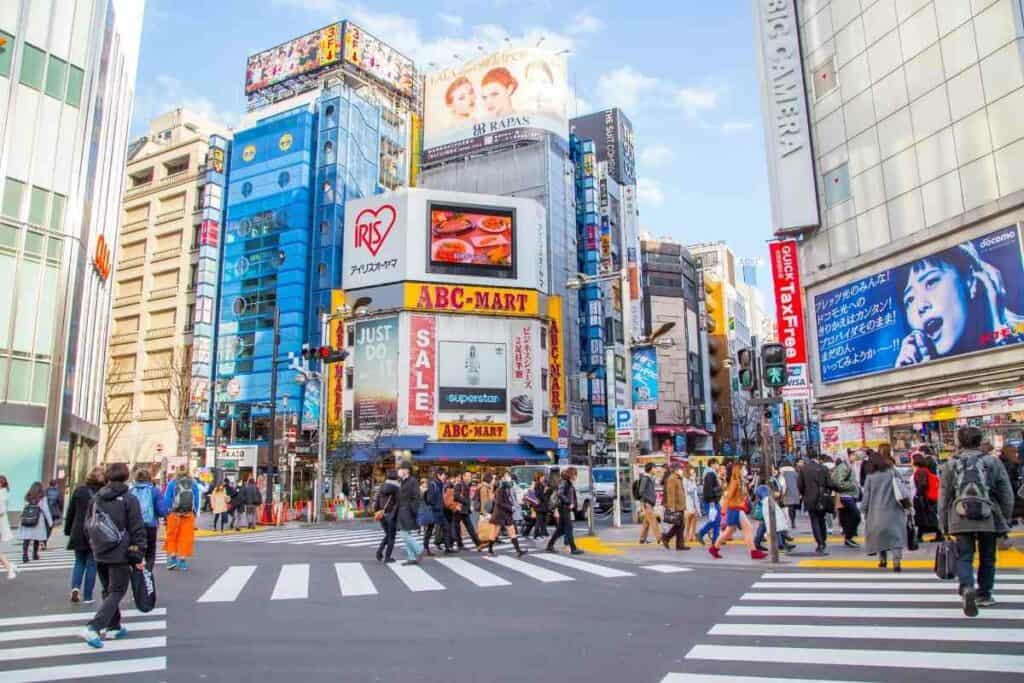 Filipinos stay in Japan depending on their purpose of visit, type of visa issued, and the duration it allows.
It would be good if you held a valid passport for the period of your stay, whether short-term or long-term. 
Filipinos can apply for permanent residency in Japan.
To do so, they must provide the documentation required and meet a few conditions:
They have been living for several years as needed in Japan.
Married for at least 3yrs to a citizen of Japan.
They can comfortably support themselves financially and can prove it.
They have a record of good conduct.
Children born of a Japanese citizen or permanent resident.
Pay income tax up to the required amounts in Japan.
Guarantee from a Japanese citizen.
Largest Filipino Population in Japan
Filipinos prefer living in the urban areas of Japan.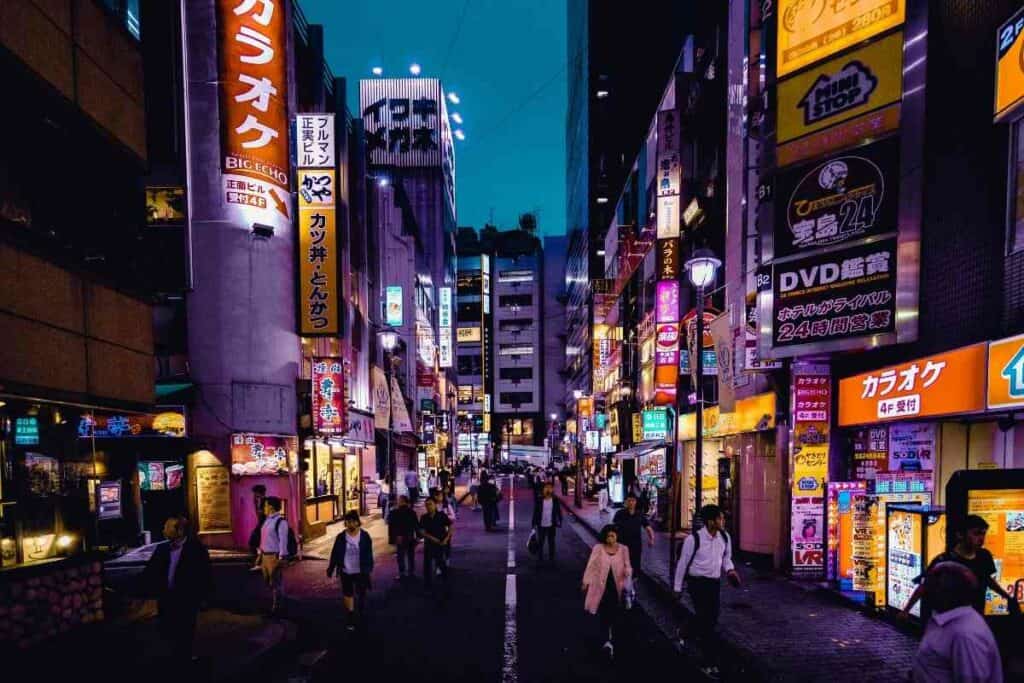 Short-term visitors make a massive percentage of the Filipinos in metropolises like Osaka, Chubu, and Tokyo.
Those who live long-term prefer the Aichi region, famous for the Toyota Corporation and better jobs due to the big corporation's presence.
Others also favor the North Kanto area, which is highly industrial and has vast cultural institutions and universities.
The land is also flat and excellent for agricultural activities.
Does Japan Teach Filipino as a Subject?
Students in the top Japanese universities who wish to move to the Philippines for work or as tourists can learn the Filipino language.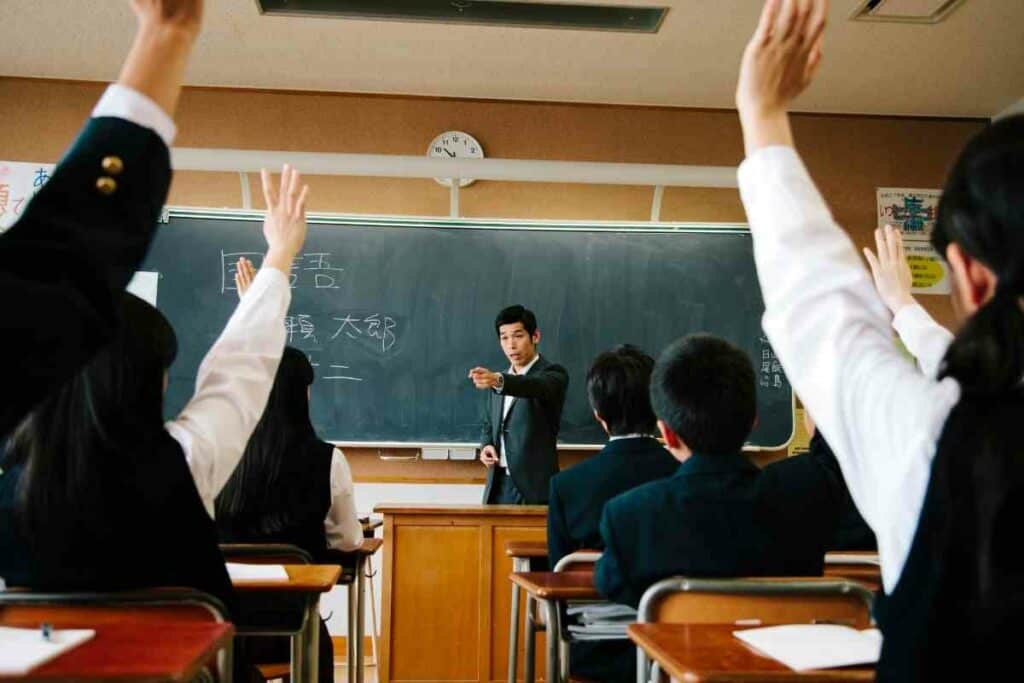 English is still the second language preferred by Japanese, but a few students still enroll in other language classes like Filipino for personal reasons.
Filipinos go to great lengths to learn English since they consider it a more desirable international opportunity.
---
Good to Know: Although the majority communicate in English in Japan, a few earn a living teaching their native language to foreigners interested in visiting their country.
---
Are There Filipino Schools in Japan?
There are no Filipino international schools in Japan, although students of Filipino origin attend Japanese and other international schools that offer English curriculums.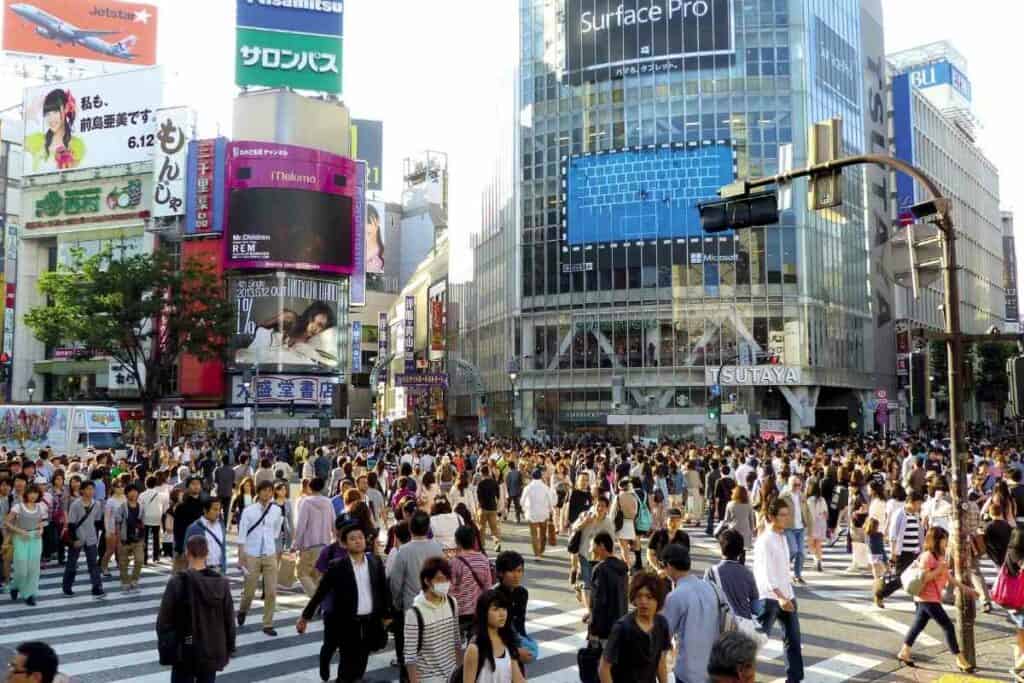 However, there are programs available in religious institutions that teach and promote Filipino children's native culture and values.
They also teach Filipino as a second or third language to half Japanese half Filipino children.
Does Japan Accept Filipino Teachers?
The majority of English assistant teachers in Japan are Filipino.
Japan has an exchange and teaching program that allows teachers to migrate to Japan for work.
The JET Program – Launched in 1987, has seen thousands of Filipinos move to Japan to teach English. Applicants should possess excellent knowledge of English, both written and oral.
They should also hold a bachelor's degree qualification or higher.
Their presence in Japan has made it a tourist-friendly destination as the Japanese learn to communicate in English.
How Can Filipino Work in Japan?
Work opportunities are broad for Filipinos in Japan.
Besides teaching English, they can apply for other skilled and non-skilled jobs.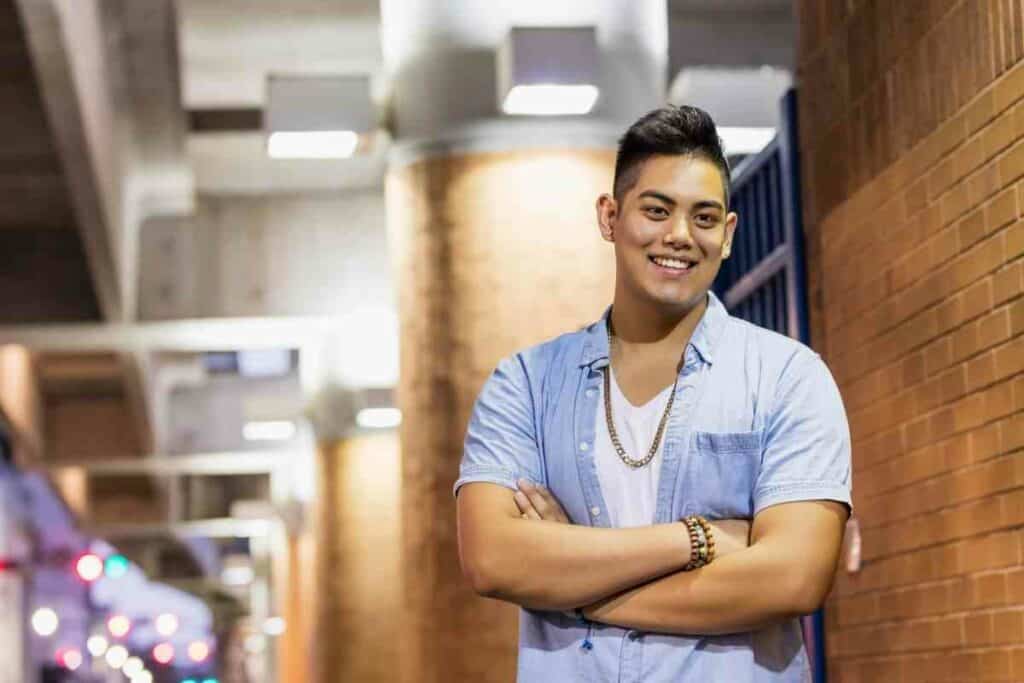 The Japanese introduced a Technical Intern Training Program that provides needed labor from neighboring countries like the Philippines.
The applicant trainees are required to learn the language and culture of the Japanese, have at least a high school education, and be physically fit to work.
Some of the jobs trainees from this program get in Japan are housekeeping services, hotel staff, caregivers, construction workers, skilled manufacturing and electrical work, farming, and the arts industry.
Can a Filipino Be a Japanese Citizen?
A Filipino can apply to hold dual citizenship through their Embassy in Japan.
However, they have to go through the necessary conditions successfully.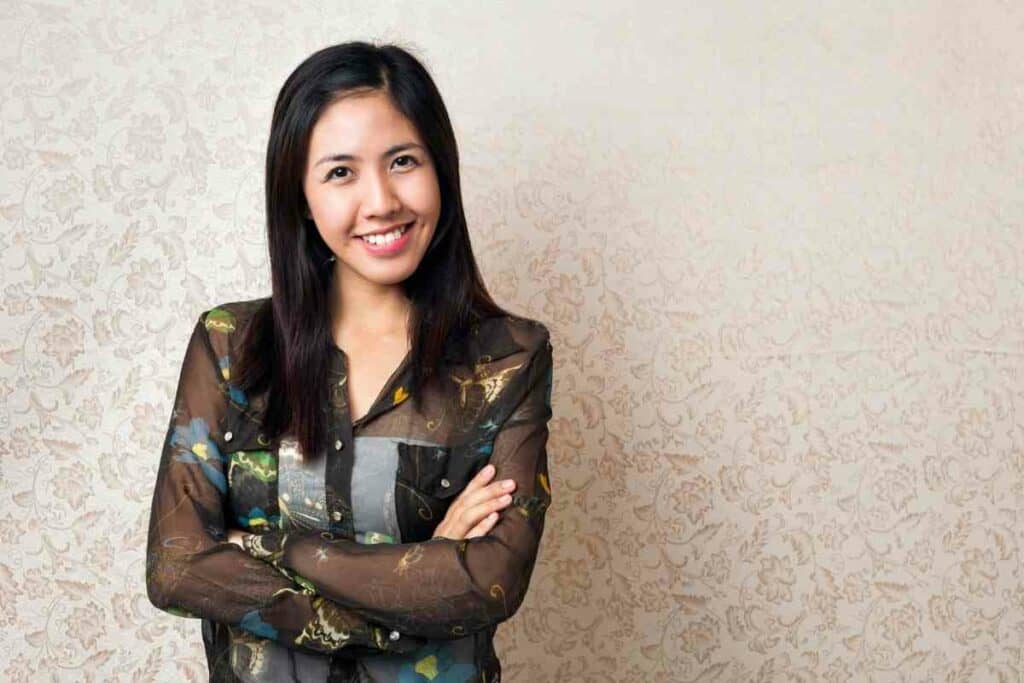 One could also become a citizen of Japan through naturalization if one were not born in Japan.
If the Process Is Successful – They can vote and vie for a political seat while maintaining their birth citizenship.
Unlike permanent residents, traveling out of Japan for an extended period becomes possible without losing your re-entry permit.
For Japanese citizens, traveling to visa-free countries is also an advantage. 
Is Japan Allies with the Philippines?
Japan has been friendly with the Philippines for over 65 years.
The two countries have forged a solid trade and economic agreement for several decades.
They also recently signed a security agreement for Japan to stock the Philippines with military equipment and technology.
Despite the Philippines experiencing adversity from the Japanese during World War 2, the peace treaty has brought tremendous change and support between the states. 
Apart from getting compliments on their mastery of English, Filipinos sometimes do not get many compliments from the Japanese.
However, this indifference is an individual opinion and is only familiar to the older generation.
---
What to Expect: The current Japanese people are friendly to foreigners and enjoy learning from new cultures. Although the two countries have a historical disagreement, they have put their differences aside to create a robust economic partnership.
---
Wrapping Up
Filipinos are an integral part of Japan. Despite the two countries being culturally different, their presence has developed their economies and expanded their cultural experiences.
Their relationship is mutual as they rely on each other for various opportunities.
Filipinos provide labor solutions for the Japanese while earning a living and enjoying all the country's beauty.
On the other hand, the Japanese learn English and a hardworking spirit from the lively Filipinos. 
Also Read