Japan produces some of the world's best cars and motorcycles, so it's no surprise that its tires have a great reputation too.
The island has a long history of rubber manufacturing and now produces performance tires that are exported worldwide.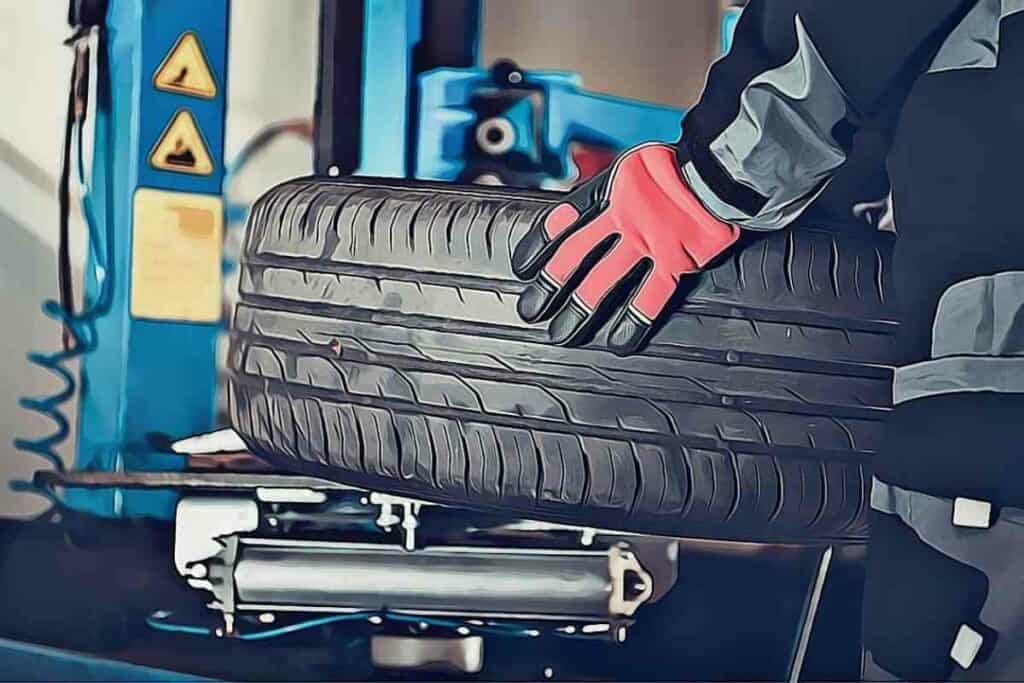 If you are looking for replacement tires for your car, motorcycle, or bicycle, Japanese tires are usually a cost-effective and reliable choice.
In This Article – We share the best Japanese tire brands, with some great tires that you can buy today. 
Best Japanese tire brands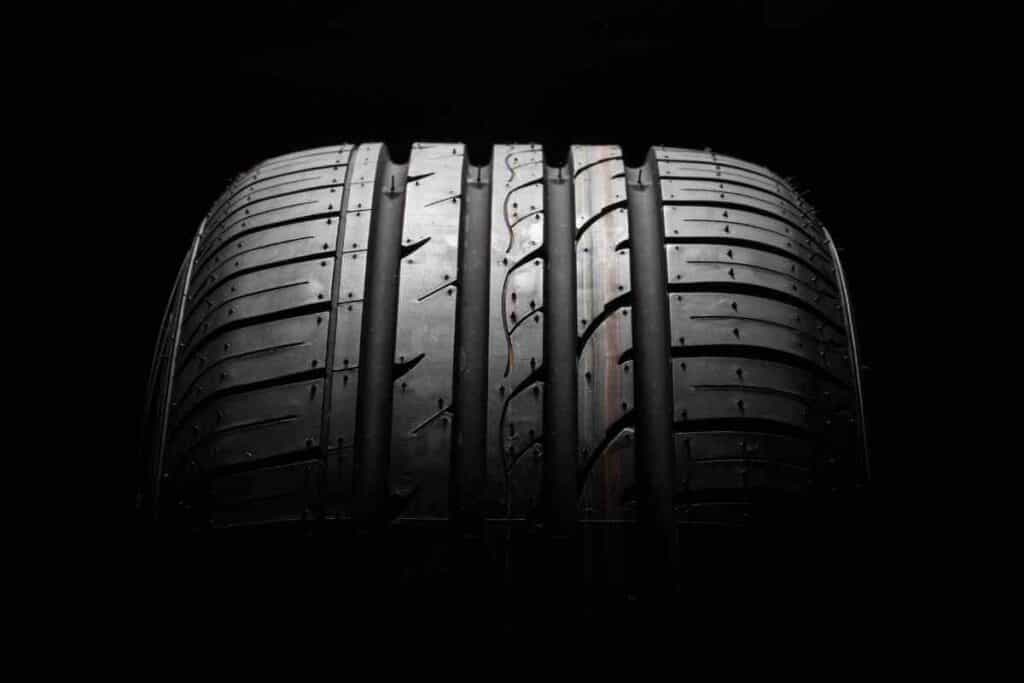 Japanese tire companies have been manufacturing tires for over a century and now export their tires worldwide.
Here are some of the best Japanese companies for sourcing replacement tires for your vehicle.
1. Sumitomo Rubber Industries 住友ゴム工業株式会社
Sumitomo is a global rubber company and a subsidiary of the Sumitomo Group, one of Japan's largest conglomerates.
It is a leading producer of tires for personal and commercial vehicles, along with other rubber products like gold balls.
Dunlop, Falken, and Ohtsy tires are Sumitomo Rubber Industries brands.
ENCOUNTER HT Radial Tire All-Terrain 
by SUMITOMO
Year-round performance
All-Terrain Radial Tire
Size: 275/55R20 117H
Rim size: 20 inches
2833 pounds load capacity
600AA Uniform Tire Quality Grade Rating
H Speed Rating
Competitive price
About Sumitomo Rubber Industries
The Sumitomo Group is over 400 years old and was started by Masatomo Sumitomo, a dealer in books.
The company grew over centuries to become a conglomerate with interests in a wide range of sectors. 
Headquarters 
Chuo-ku, Kobe, Hyogo, Japan
SizeFounded
1615
Founder
Masatomo Sumitomo
Products
Passenger tires
Commercial tires
URL
www.sumitomotire.com/Home/SplashPage
Social media
www.instagram.com/sumitomotires/
In 1909, the Sumitomo Group invested in the Japanese subsidiary of Dunlop.
The two companies had a close business and operational relationship in Japan, and in 1963 Sumitomo gained control of Dunlop Japan, changing the name to Sumitomo Rubber Industries.
Twenty years later, Sumimotor acquired the rest of the Dunlop Tire Corporation.
Sumioto also has close commercial relationships with Goodyear, making the company one of the world's leading tire producers.
Are Sumitomo tires good quality?
According to Automoblog, Sumitomo tires are solid, but it is not an outstanding brand.
They are a great choice for low-cost tires with truck, SUV, and crossover tires that give a decent all-season performance. They are well-rated for their value for money.
Sumitomo was making some of its tires in China but has recently terminated its operations there. The tires are durable, with some models having a 90,000-mile lifespan.
Looking to immerse yourself in the mystique of Japan? Explore Japan Objects Store, our reliable partner, for your travel needs and an assortment of genuine Japanese products.
2. Toyo Tire Corporationトーヨータイヤ株式会社
The Toyo Tire Corporation is a Japanese tire company from Itami, Japan. The company has been manufacturing tires for over 75 years.
Their current product lines include tires for passenger vehicles, SUVs, and vans. They also have a strong reputation for off-road and luxury vehicle tires.
Toyo tires are exported worldwide and respected for their quality and all-season performance. 
EXTENSA HPII All-Season Radial Tire
About Toyo Tire Corporation
Toyo Tire & Rubber Company was founded by Rikimatsu Tomihisa in 1945.
Within 20 years, the company had expanded its tire manufacturing operation to the United States as the Toyo Tire USA Corporation.
The US subsidiary produced and distributed tires for trucks and other commercial vehicles. 
Headquarters 
Rikimatsu Tomihisa
Founded
1945
Founder
Rikimatsu Tomihisa
Products
Passenger tires
Sports car tires
SUV tires
Executive saloon tires
Van tires
Winter tires
OEM tires
URL
toyotires.com/
Social media
www.instagram.com/toyotires/
Toyo diversified its tire offering to include passenger replacement tires, growing its customer base massively.
The company invested in U.S. manufacturing to reduce supply chain costs and offered competitive pricing to customers.
In the 1980s, the company entered motorsports and produced tires that won numerous championship titles, sealing the reputation and legacy of the brand among amateur and professional racers.
More recently, Toyo has entered the luxury and off-road vehicle markets, making tires that can meet the demands of high-performance vehicles.
Are Toyo tires worth it?
Toyo tires are a technical buy. The company's motorsports legacy shines through in the quality and expertise with which the tires are manufactured.
According to SD Wheel, Toyo tires are consistently high-quality and have exemplary all-around performance.
This is because Toyo invests millions of dollars in refining the compound and materials of its tires, with proprietary technologies like its Nano Balance Technology.
3. Yokohama Rubber Company 横浜ゴム株式会社
The Yokohama Rubber Company is one of Japan's leading tire companies and operated in the U.S. as the Yokohama Tire Corporation.
The company mainly produces and exports automobile tires but also manufactures rubber belts, fenders, molded rubber products, and rickshaw tires.
Yokohama tires may also be known in Japan as Advan tires.
The company has also established itself as a sustainable manufacturer of tires, making extensive efforts to reduce waste and emissions, and improve the fuel economy of vehicles that use its tires.
AVID ASCEND GT Touring Radial Tire by Yokohama
About Yokohama Rubber Company
The Yokohama Rubber Manufacturing Company was founded in 1917 as a partnership between the Yokohama Electric Cable Manufacturing Company and the BF Goodrich Company.
In the 1920s, they established a rubber products manufacturing facility in Yokohama that produced tires, hoses, and other rubber products.
The company sold its tires domestically as the Goodrich brand. 
Headquarters 
Minato City, Tokyo, Japan
SizeFounded
1917
President
Masataka Yamaishi 
Products
Passenger tires
SUV tires
Performance vehicle tires
Van tires
Truck tires
Commercial tires
URL
www.yokohamatire.com
Social media
www.instagram.com/yokohamatire/
By the late 1930s, the company has changed its tire brand name to Yokohama and expanded its manufacturing operations.
It also acquired a rubber factory in Singapore.
Growth of the company continued through the 1940s and 1950s when it when public on the Tokyo Stock Exchange and the Osaka Securities Exchange.
The Yokohama Tire Corporation was established in the United States in 1969. Yokohama manufactures its tires for the US market in West Point, Mississippi, and Salem, Virginia.
Are Yokohama tires the best Japanese tires?
Yokohama tires are a reliable choice for most drivers, with a consistent deep tread that holds up in a range of weather conditions and terrains.
The all-season tires from Yokohama are the most popular with passenger vehicle drivers and the wide range of tires makes it easy to find a cost-effective but good-quality set for your car. 
4. Inoue Rubber Company 
Inoue Rubber Company, also known as IRC is a Japanese tire company with over 90 years of tire manufacturing expertise.
It is not only highly rated for its performance tires for all major forms of cycling, but also manufactures some of the world's best OEM and replacement tires for motorcycles.
IRC tires are used by Honda and Yamaha, which use the company because of the quality of its tires. 
87-5712 Tire Ve-33S Gekkota
About Inoue Rubber Company
IRC is named after its founder, Mr. Inoue, who established the rubber company in the mid-1920s.
The factory initially produced bicycle tires and inner tubes in Nagoya City, which were sold domestically and exported.
Headquarters 
Minamieki, Nakamura-ku, Nagoya City, Japan
SizeFounded
1926
President
Mr. Inoue
Products
Bicycle tires
Motorcycle tires
Wheelchair tires
URL
ircbike.com
Social media
www.instagram.com/ircbike_official/
As the motorcycle took off in post-war Japan IRC took advantage of the increased demand by manufacturing motorcycle tires and tubes.
Growth in the motorcycle part of the business supported expansion into Southeastern Asia, and by the 1960s, the USA. 
Why choose IRC tires?
IRC tires are highly rated bicycle and motorcycle tires. Amateur and professional road and racing cyclists rate the abrasion-resistant rubber and performance tread. 
The variety of tires is great two with cycle tires suitable for Cross-country, MTB
Cyclocross, Gravel, Road bikes, and even sports wheelchairs.
IRC cycle tires deliver a smooth ride thanks to the wide range of proprietary compounds and tire engineering technology they use.
Best Japanese tire brands FAQ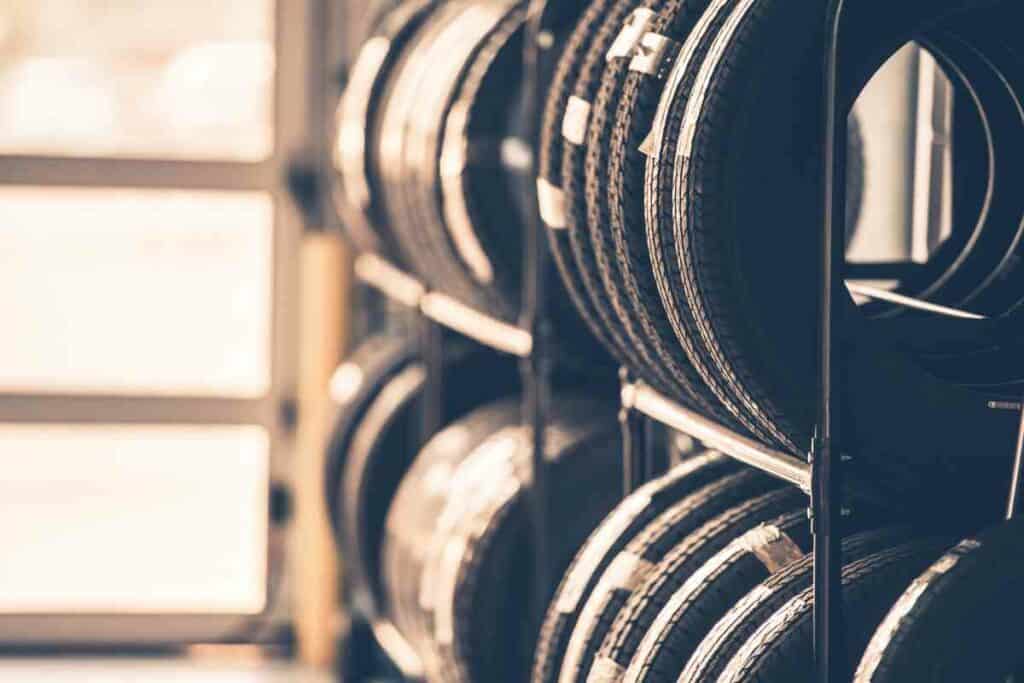 How can I find my vehicle's tire size?
You can find the tire size you need for your vehicle printed on the tire sidewall or the inside of the driver door. You can interpret the numbers and lettering of the tire code using the following example:
P 225/55R17 97V
– P = vehicle type
– 225 = width
– 55  =  aspect ratio
– R = construction
– 17 = rim diameter
– 97 = load index
– V = speed rating
Can I mix tires on my vehicle?
No. It's not ok if all four tires aren't the same because each tire will have slightly different treads, engineering, and road performance. Mixing tires will likely invalidate any warranties on the individual tires.
What is the minimum tire tread in the US?
Exact measurements vary from state to state, but the minimum legal tire tread is usually 2/32 of an inch. 
Rounding Up 
Japanese tires are a reliable choice for replacement tires on your vehicle Their strong expert market means that your mechanic will be familiar with these brands and able to install them professionally.
You can learn more about the range of tires available in your region on the company websites of each Japanese tire manufacturer.