Sleek straight hair is an admired part of the Japanese aesthetic and using Japanese hair technology can really transform your look.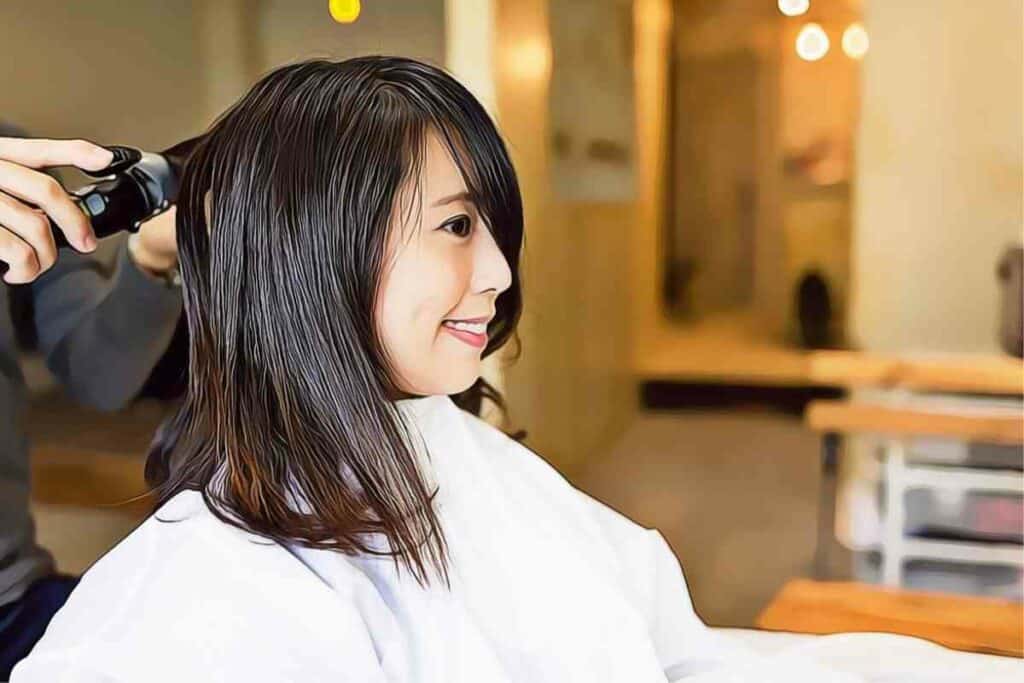 If you are in NYC and looking for an authentic Japanese salon, we have lined up 5 of the city's leading Japanese hair salons with leading Japanese stylists to give you the legendary Japanese straightening treatment.
What Is a Japanese Hair Salon?
Japanese hair salons are salons that specialize in legendary Japanese hair straightening techniques that were first imported to the US in the 1990s.
Japanese hair straightening is a chemical process that is renowned for its ability to turn curly or frizzy hair poker straight.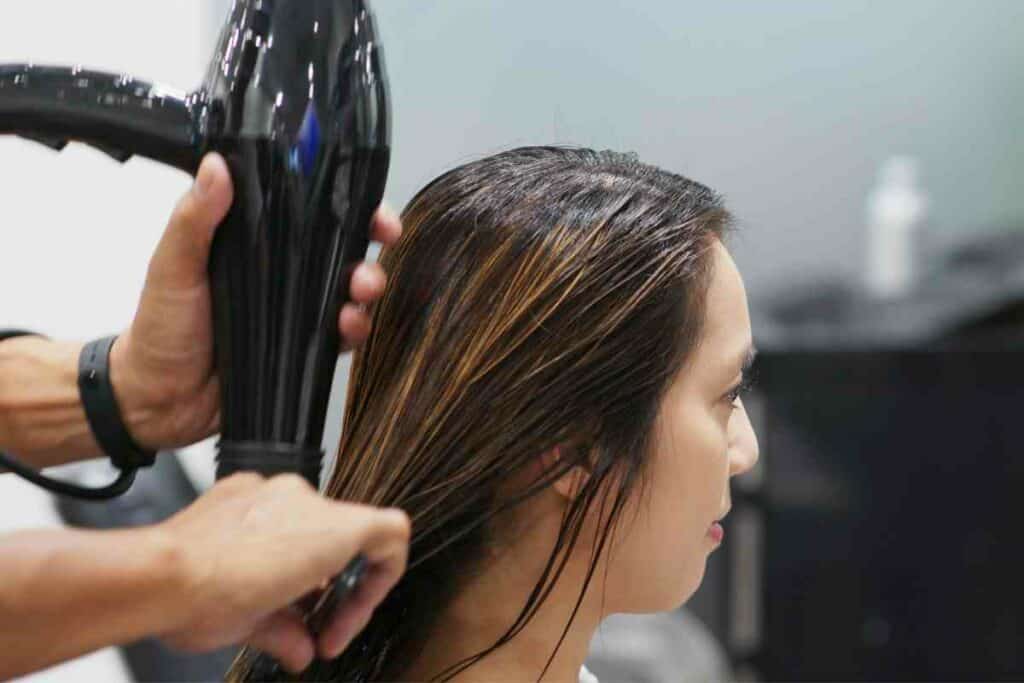 The straightening is not only slick and shiny but is 100% permanent and can only be grown out!
Japanese thermal reconditioning is favored by celebrities, including hair muse Jennifer Aniston and really has that smart 90s look that was captured so elegantly by designers like Calvin Klein and Ralph Lauren. 
The Japanese hair straightening technique was first developed in the mid-1990s by Yuko Yamashita (山下 裕子), a now-famous hair specialist from Japan.
Yamashita created a novel hair straightening system that could straighten curly, coarse, or frizzy hair without damage.
Her YUKO Hair Straightening system, the original Japanese hair treatment, ironed and smoothed each strand of hair with collagen, keratin, and silk proteins. 
Yamashita's Japanese hair straightening has been adopted around the world and is now the preserve of the world's most eminent hair stylists.
New York City is a premier destination for Japanese Hair Salons that specialize in this technique. 
It's important to know that Japanese hair straightening has many pretenders and there are many fake versions of this hair straightening technique.
Unscrupulous stylists may offer you a relaxer, perm, or blow-out, but present you with the steep price tag of proprietary Japanese techniques. 
What Happens in a Japanese Hair Salon?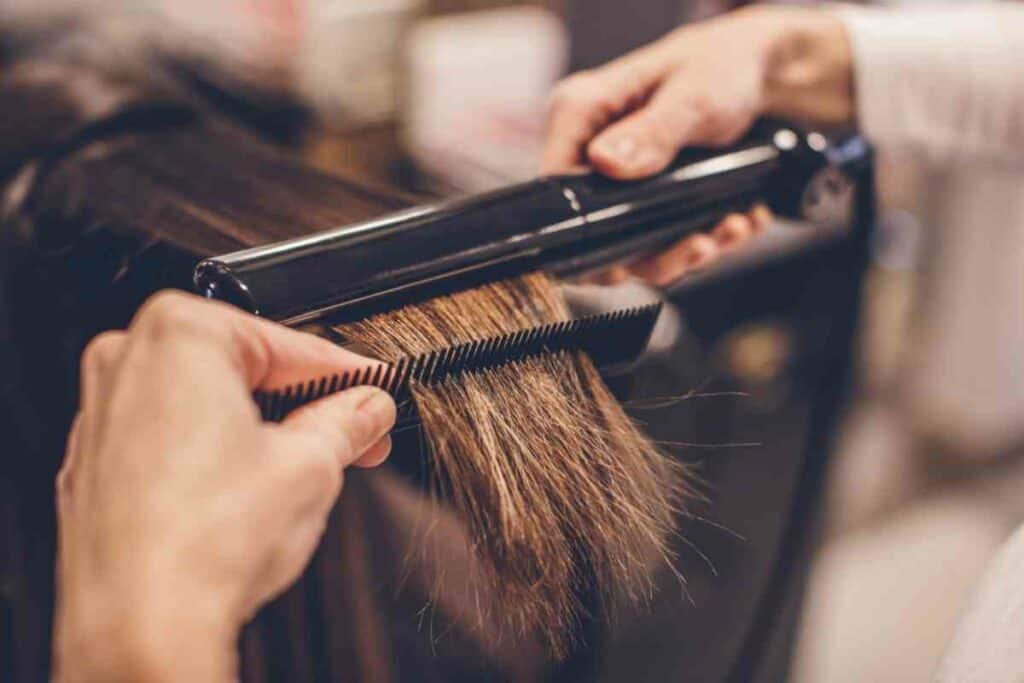 The thermal reconditioning processes offered by these NYC salons involve a multi-step treatment process:
First, a chemical solution is applied to clean hair that degrades its chemical bonds so it can be straightened.
The solution should then be removed by rinsing.
Finally, the stylist blows out and flat irons the hair. The heat locks in the smoothness and shine. The hair is then ready for styling. 
The process has similarities to the keratin straightening process, but the Japanese straightening process is favored because the straightening is way more intense.
It completely structurally reprograms your hair to remove 90% of curls and waves.
Because of this, you cannot do it if you have bleached or severely damaged hair.
Unlike the keratin treatment, it is permanent which makes it the better investment if you want straight hair.
Be prepared to pay big bucks for Japanese hair straightening in NYC
Authentic Japanese hair straightening is not cheap.
The process is highly technical and extremely time-consuming for your stylist.
Expect to pay between $700 and $1000 for those straight tresses, plus the costs of professional quality straighteners and conditioners to keep your strands in tip-top shape ongoing. 
The cost of straightening your hair at a Japanese hair salon depends on the length and texture of your hair.
In addition, Japanese hair salons charge may charge for cutting and styling your hair after it is treated.
Of course, when your hair grows out you'll need to repeat the process just like dyeing your hair.
Is Japanese hair straightening worth it?
For women who want to sport straight hair, the YUKO technique is worth it as they get permanent straightening with sleek glossy hair.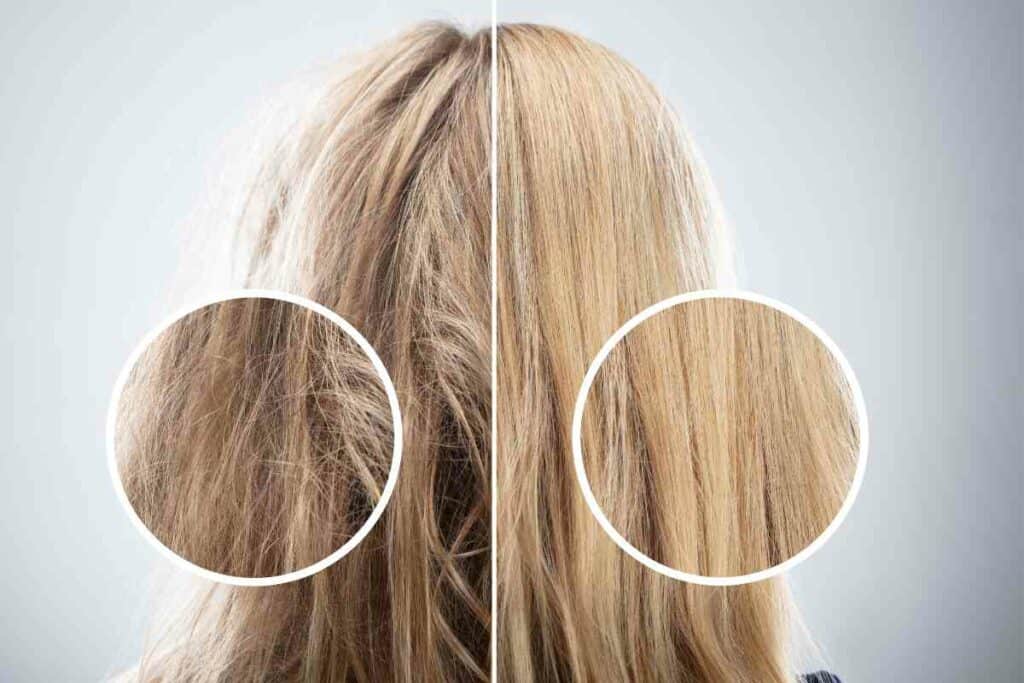 For many women of all hair types, Japanese hair straightening gives them the results they want. 
Many NY women of color will be familiar with relaxers and the popular Dominican blowouts at famous salons like the Sister's Salon in Harlem.
The permanency and great conditioning of Japanese hair straightening make them a decent investment as you won't have the repeated expense of repeat treatments to maintain your straight look.
5 Best Japanese Hair Salons in NYC
Here is our take on the best Japanese hair salons in the five boroughs.
There are predominantly in Manhattan and Brooklyn.
1. Hazuki Hair Brooklyn スタッフ募集しています!
Location
300 7th Brooklyn, NY
Telephone
646 243 0577
Opening hours
Monday: Closed
Tuesday to Friday: 11 am to 8 pm
Saturday: 11 am to 6 pm
Sunday: 11 am to 7 pm 
Price
💲💲
Services
Wave perm, Japanese straight, shampoo, stylist cut, deep conditioning, styling
Website 
https://www.hazukihair.com/
Email 
[email protected]
Social media
https://www.instagram.com/hazukihairbrooklyn/
Hazuki Hair Brooklyn is a Japanese hair salon in the dynamic Parkslope district.
It is named after the daughter of the owner and lead stylist, Mr. Daichi. He was a leading Manhattan stylist but has branched out with this cool salon with a warm welcome. 
Hazuki Hair has a great atmosphere with smart details, including exposed brick walls, quirky antiques, and a chilled lounge with a Tuscan atmosphere. 
Hazuki has a team of 7 experienced Japanese hair stylists offering technical treatments that include Japanese straightening.
You'll enjoy the beautiful setting and hospitality, and expertise of this leading Japanese. 
2. T-Gardens NYC ニューヨークで人気の日系美容院(ヘアサロン)
| | |
| --- | --- |
| Location | 328 E 59th St, New York, NY 10022 |
| Opening hours | 10 am to 8 pm every day |
| Price | 💲💲💲 |
| Services | Japanese hair straightening, digital perm, cut and color |
| Website  | https://t-gardens.com/ |
| Email  | [email protected] |
| Social media | https://www.instagram.com/tgardensnyhairsalon/ |
Owner Tatsuya has led a team of master stylists at T-Gardens to an enviable reputation as one of Manhattan's leading salons.
This Japanese hair salon has welcomed customers since 2012 with a range of technical treatments, including Japanese straightening and digital perms.
There is also a branch of the salon in Houston, Texas. 
3. Kiwa Salon
| | |
| --- | --- |
| Location | 235 West 14th Street, New York, NY, 10011 |
| Telephone | 212-620-3846  |
| Opening hours | Tuesday to Sunday: 10 am to 7: 30 pm |
| Price | 💲💲 |
| Services | Cut, color, perm, digital perm, Japanese straightening |
| Website  | https://www.kiwasalon.com/ |
| Email  | [email protected]. |
| Social media | https://www.instagram.com/kiwasalon/ |
Kiwa salon is another popular Japanese hair salon with a decent West-side Manhattan location.
Owner, Yumi has a professional background in visual arts which is reflected in her styling and creative flair.
The stylists are all Japanese-trained in one of Japan's most renowned salon chains.
This is the place to go for an authentic Japanese hair experience, including key treatments like hair straightening and the digital perm. 
4. Tomoko Shima Hair Salon
Location
171 E.92nd Street New York, NY 10128 
235 W.14th Street New York, NY 10011 
Opening hours
212-722-8828 (East side)646-438-9277 (West side)
Price
💲💲
Services
Cut, color, styling, straightening, perms, head spa, vegan hair, and skincare product retail.
Website 
https://www.tomokoshima.com/
Email 
[email protected]   (East side)
[email protected]   (West side)
Social media
https://www.instagram.com/tomokoshimahair/
Tomoko Shima is one of Manhattan's best Japanese hair salons that is run under the care and direction of owner, Tomoko Shima.
Ms. Shima established her first salon, Downtown, in 2011, having built up an exemplary stylist's CV in NY over the previous decade.
She is also trained in Cosmetology and Make-up in Tokyo and Osaka and was cutting hair in Japan prior to that.
Tomoko Shima has assembled a team of 7 stylists, including expert technicians and colorists.
They provide the leading Japanese straightening treatments and perms along with a head spa for scalp facials and vegan skincare treatments.
5. Yo-C Salon
Location
225 E 5th St, New York, NY 10003, United States
Telephone
+1 212-529-0355
Opening hours
Tuesday to Friday: 11 am to 9 pm
Saturday and Sunday: 11 am to 8 pm
Price
💲💲💲
Services
Hair straightening, color, cut, styling 
Website 
https://yo-csalon.com/
Email 
[email protected]
Social media
https://www.instagram.com/yocsalon/
Yoshihide Yonezawa's Yo-C Salon is renowned for the quality and longevity of its Japanese Hair straightening.
This salon is in an intimate but upmarket Eastside location where the focus is 100% on you.
Yoshihide and his team are experts in straightening especially thick and curly hair.
Straightening treatments are long-lasting making the higher prices better value for money.
Best Japanese Hair Salon NYC FAQs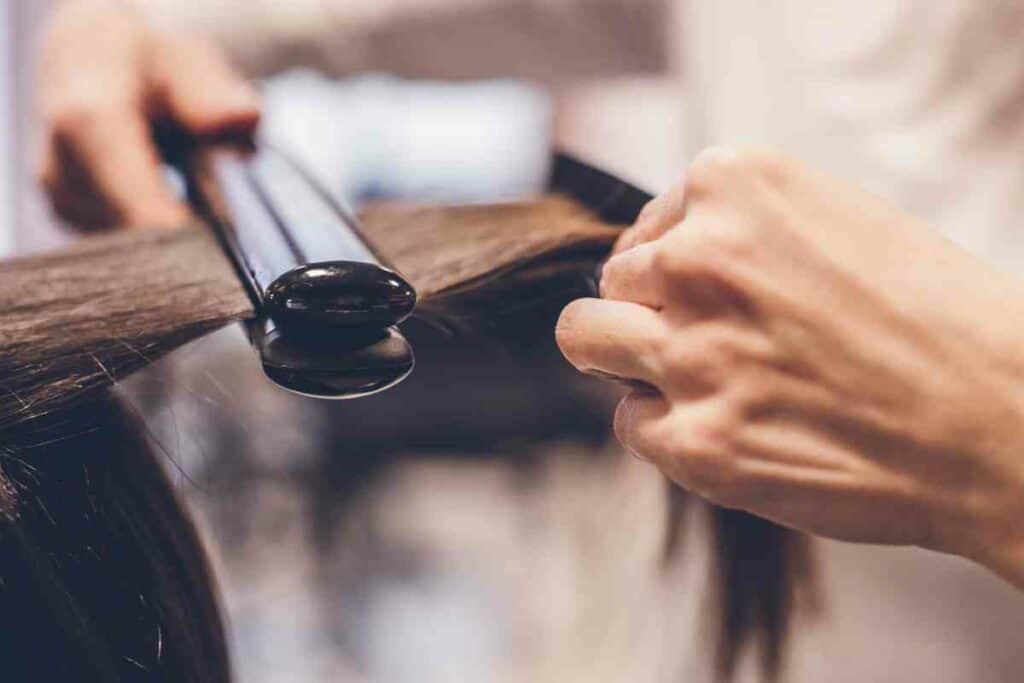 What are the main alternatives to Japanese hair straightening?
– Brazilian Blowout: This blowout pre-treats your hair with deep-conditioning keratin treatments. The straightening effect lasts up to 3 months but is cumulative if the hair is repeatedly treated. 
– Dominican Blow dry: Hair is deep conditioned according to type, then set in rollers. The dry hair is then blow-dried straight. This is a non-permanent straightening that lasts at most a few weeks, especially if humidity is high or you get caught in the rain. 
– Silk press: This is a non-chemical straightening process that is often used on natural Afro hair. Conditioned hair is flat-ironed straight.
Is the straightening effect of Japanese hair straightening reversible?
It's important to know that the straightening effect of Japanese hair straightening is permanent. The chemical treatment breaks and reconfigures the molecular bonds in your hair.
It can only be grown out as there is no reversal process. Japanese hair straightening specialists recommend growing out your hair with keratin treatments to smooth the transition. 
Is Japanese hair straightening bad for your hair?
Let's be real, any chemical treatment of your hair damages it. The molecular structure of your hair has been changed, unlike when you heat treat your hair.
This is why it's important that your visit the best Japanese hair technicians to ensure that your hair is straightened according to manufacturer guidelines.
After you straighten your hair, you will need to deep condition your hair with appropriate hair products and care for it carefully to prevent further damage. 
How long will my Japanese hair last?
Japanese hair straightening usually lasts 6 months. This is because your hair will grow in the meantime and, if you want to continue straightening your hair, the new growth will need to be touched up.
The best time for a new treatment is when you have an additional four inches of new growth that can be properly flat-ironed and blow-dried. 
Should my hair be washed prior to my Japanese hair treatment?
Yes! You can either wash your hair at home or have your hair technician wash it for you. Dirty hair will not provide a clean surface area for maximum contact with the treatment chemicals. Arriving at the salon with clean air-dried hair in its natural condition will save you time in the chair! 
Does YUKO hair straightening contain formaldehyde?
No. Though YUKO Japanese hair straightening is a chemical process, unlike keratin treatments, it does not contain formaldehyde. 
Are there any things I need to do after my Japanese hair treatment?
Once your treatment is completed, you need to take special care of your hair. The chemical process continues to rebalance for days after the treatment.
Here are some quick tips for ensuring your straightened hair is not impacted:
– Wear your hair straight down for at least 72 hours after you visit the salon.
– No water should touch your hair for at least 72 to 96 hours post-straightening treatment.
– Do not put tension on your hair with, grips, snaps, scrunchies, or ties as it can crease.
– Don't wear a hat.
– Do not attempt to dye your hair for at least 2 weeks following this treatment.
What is a digital perm?
Digital perm is another Japanese-developed hair treatment process that uses a special heat treatment machine that digitally controls heat application to perfect waves in your hair. Many Japanese hair salons in NYC offer digital perms alongside Japanese hair straightening. 
In Conclusion
Poker-straight Japanese hair has not gone out of style. Reputable NYC stylists and technicians are your best bet for getting the best results with this popular hair treatment.
Their skill, stylistic flair, and authentic Japanese treatment will deliver outstanding results that can transform your look – Japanese style!