The island of Tanegashima (種子島) in the Ōsumi archipelago is a fascinating Japanese holiday destination, that combines outstanding natural beauty with the epicenter of Japan's space race.
This is an exceptional destination for the adventurous traveler that deftly combines beautiful beaches, intriguing history and culture, and the opportunity to see regular live rocket launches in the coming years.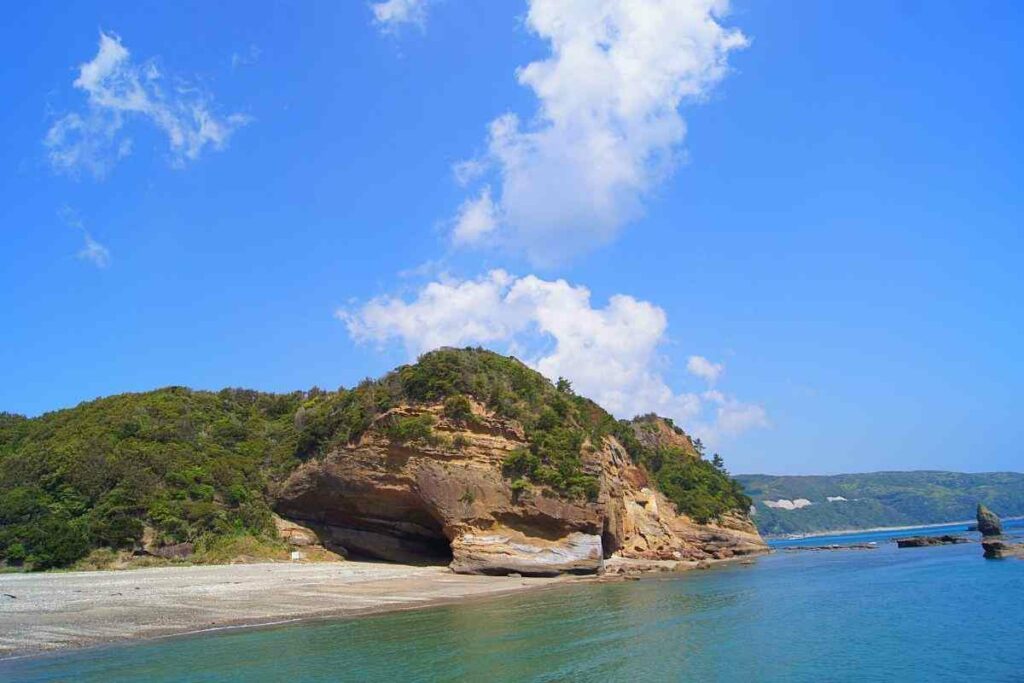 Let's check out 10 things to do and see Tanegashima Island and learn why it is a must-visit destination. 
Where's Tanegashima?
Tanegashima is not the first Japanese resort destination that comes to mind but in my view, it is one of the best!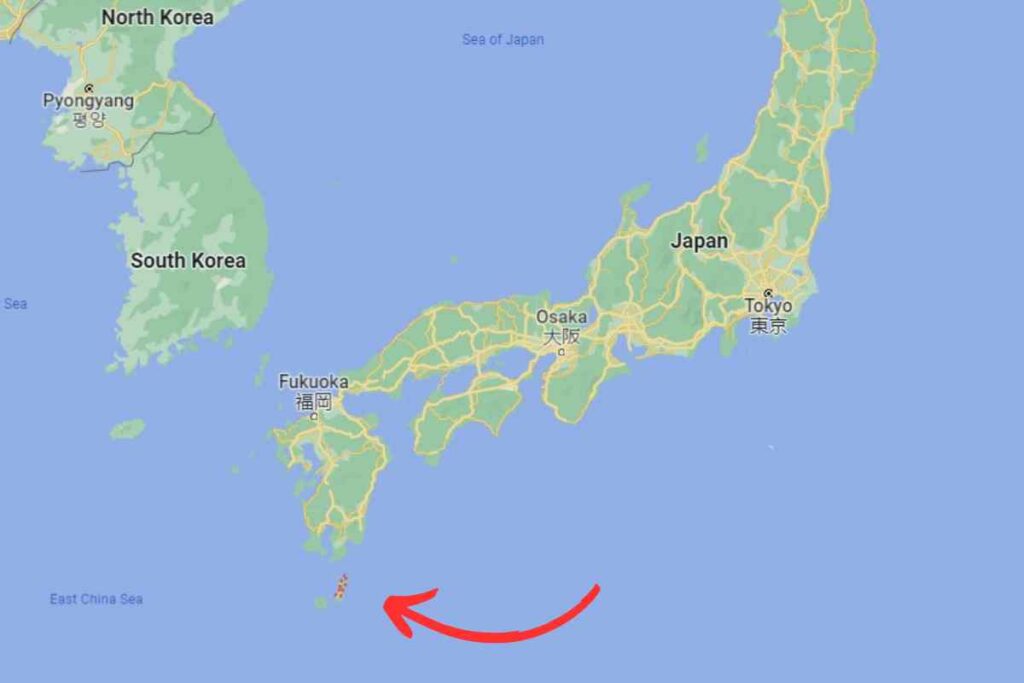 This volcanic island sits on the border of the North Pacific Ocean and East China Sea, with over 180 kilometers of coastline, sandy beaches, and amazing ocean views.
It is the second largest of  Kagoshima Prefecture's Ōsumi Islands and home to a population of 33,000.
It has a single city called Nishinoomote, and towns that include Nakatane and Minamitane which are part of Kumage District.
10 Things to Do and See on Tanegashima Island
Tanegashima has enough going on to sustain a short excursion or longer holiday with plenty of great memories.
In honor of the amazing Japanese space heritage at Tanegashima Space Center, I am going to give you a countdown of the ten best things to do and see on the island of Tanegashima.
10: Hang ten at one of Tanegashima's popular surf beaches
Tanegashima boasts some of Western Japan's best surfing beaches and attracts surfers from around the world.
The islands have the ideal winds for perfect year-round surf, with decent waves breaking somewhere on the island every day.
Here are some of the best Tanegashima beaches for surfers:
Nakayama Beach
Toudaishita Beach
Toudai-shita Surf Point
Okigahamada Beach
Kazamoto
Kanehama
9. Indulge Yourself in Tanegashima's Delicious Cuisine
You and the foodies in your group will love the massive numbers of restaurants that dot the islands of Tanegashima.
You can find Japanese, Chinese, Western, and International cuisines represented on the island. Local dishes can be enjoyed at the homely family restaurants that you'll find in and around, Nishinoomote, Minamitane, and Nakatane.
One Tanegashima special is Karaimosen (からいもせん), amazingly moreish fried dumplings made from locally grown sweet potato.
Look out for these popular Tanegashima restaurants on your travels:
Ajisho Imoto (Japanese cuisine): 189-1 Nishimachi, Nishinoomote
あかひげラーメン (Amazing ramen): 1572-12 NomaNakatane, Kumage District, Kagoshima 891-3604
焼肉ソウルキッチン 南種子店 (BBQ): 2768-2 Nakanokami, Minamitane
8. Spot Rare Japanese Bird Species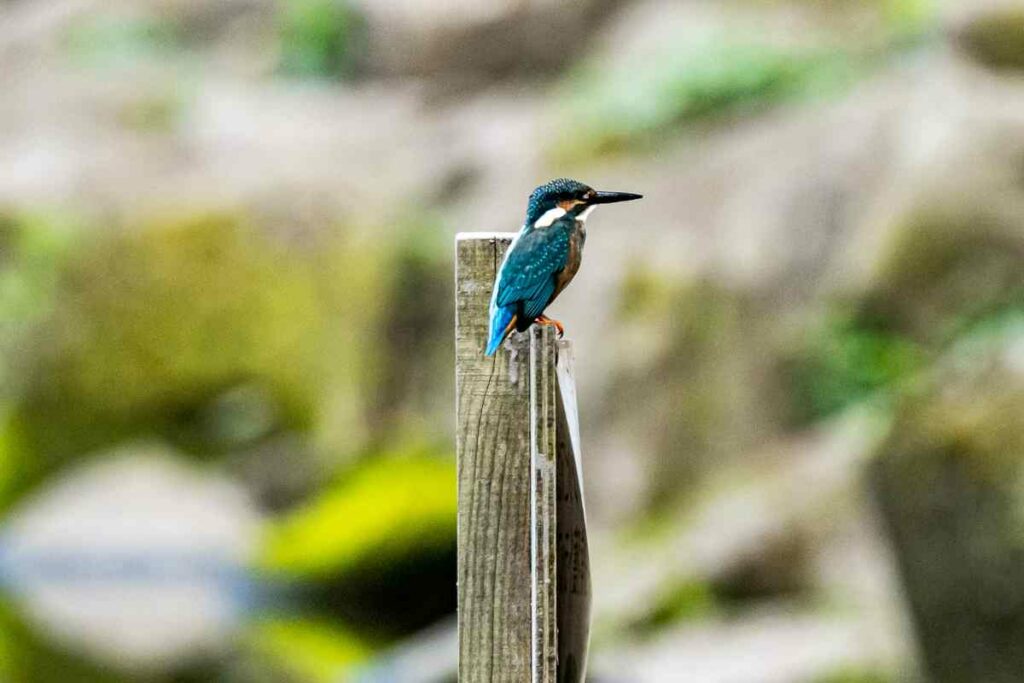 If you're a birder, you're in for a treat as Tanegashima Island is an Important Bird Area (IBA) with unique ecosystems that support populations of bird species that include:
Japanese kingfishers
Japanese wood pigeons
Ryukyu robins
Ryukyu green pigeons
and the Varied Tit 
7. Catch Japanese Game Fish From Tanegashima Fishing Piers
Tanegashima attracts many anglers from Japan who are keen to catch a wide range of game fish off-shore or at sea. You can catch a wide range of interesting fish species including:
Giant trevally (GT) fishing is a big thing here, and you can land some seriously big fish:
Locals recommend the concrete piers you can find around the island as great fishing spots. Fishing off rocks can also be done too, but it can get a little dicey. 
6. Take a Peek at the Chikura Cavern
This is a bit of a time-dependent excursion as this cavern is only accessible for two hours daily when there is an extremely low tide. The Chikura Cavern (千座の岩屋 ) was created over thousands of years by tidal erosion.
Silhouette pictures taken inside the cave against the sunny and scenic backdrop of the outside are perfect for your Instagram fee. This stone grotto can be found in Minamitane on Hamada Beach. 
5. Learn About Tanegashima's History At The Nakatane Town Museum of History & Folklore
Tanegashima has a rich history with many pre-historic sites.
The best place to learn about the culture and traditions of the island is the Nakatane Town Museum of History & Folklore. It has engaging exhibits that feature locally developed agricultural, fishing, and forestry.
You can also see a replica of a traditional Tanegashima dwelling complete with a sunken hearth, earthen floor, and kitchen.
4. Paddle the Mangrove Rivers and Swamps of Tanegashima
Tanegashima has some unique estuary areas where the mixture of freshwater and seawater supports thriving mangroves that are incredibly rich in biodiversity.
Tanegashima's virgin mangrove forests are one of the few areas where you can see this type of ecosystem in Japan.
At high tide, you can take a kayak and paddle these swamps and mangroves. This type of paddling is an amazing experience that you and your family can enjoy in a sheltered marine environment. 
3. Roam the Coastline at Cape Kadokura
Cape Kadokura is the southernmost point of Tanegashima. It is a wonderful location to explore as Maenohama Nature Park runs from the tip of this cape along the eastern Pacific coast.
The scenery at  Cape Kadokura is wonderful and there is an excellent observation deck that looks like a Spanish galleon. 
2. Go Camping at Urada Kaisuiyokujo Beach
Tanegashima is home to Urada Kaisuiyokujo Beach which consistently ranks in Japan's top 100 beaches.
One day is not enough to laze on the beautiful white sands of this beach, so many visitors stay at the on-site campground, which also provides a comprehensive range of watersports. 
The warm, crystal-clear waters and beautiful scenery is perfect for bathing and there are impressive views from the observation deck and rest areas.
1. Blast Off at the Tanegashima Space Center!
Tanegashima #1 claim to fame is its Space Center! The Tanegashima Space Center is the hub for Japan's space industry and has been operational since the 1970s.
It is currently run by the Japan Aerospace Exploration Agency (JAXA) which undertakes a packed roster of rocket launches on a regular basis. In addition, you can visit the Tanegashima Space Museum which has some outstanding exhibits that explain the history of Japan's space technology.
Getting to Tanegashima Island
The easiest way to get to Tanegashima Island is by plane.
You can travel from major Japanese airports like Tokyo Haneda Airport to Kagoshima Airport.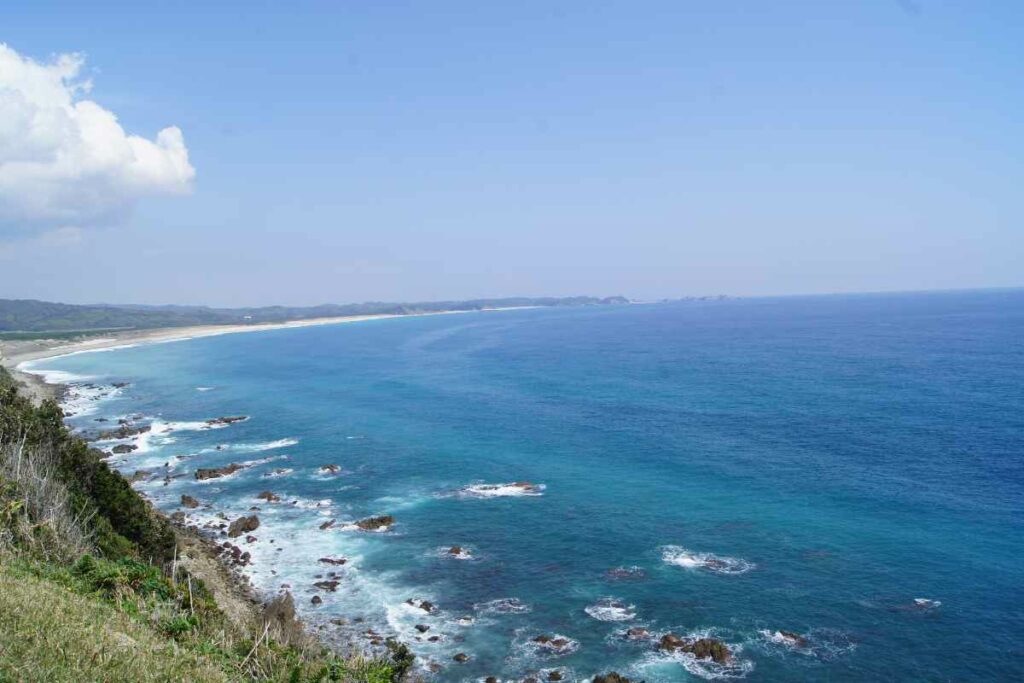 From Kagoshima, you have the option of flying to Tanegashima Airport or taking the hydrofoil ferries that run several times daily from Kagoshima to Tanegashima. The ferry fare is usually 10,300 yen. 
Find and book flights to Tanegashima Island here
Staying on Tanegashima Island
This beautiful island has an amazing selection of Tanegashima hotels, Tanegashima resorts, Tanegashima ryokans, and Tanegashima vacation rentals to suit every budget.
Take a look at the excellent Tanegashima accommodation options that are available to book today.
You can get around the island easily on public transport, but hiring a rental car gives you the best access to beautiful beaches and sights. It is also possible to cycle the island too. Just remember your travel insurance.
Rounding Up
As you can see Tanegashima is an amazing destination that has all the ingredients for a holiday of a lifetime.
Get there while you can, because once the rocket launches increase in frequency, this place will only get more and more popular!