Shintaro Yamada is one of Japan's younger, self-made billionaires.
His tech company has smashed records and shown phenomenal growth in its first decade.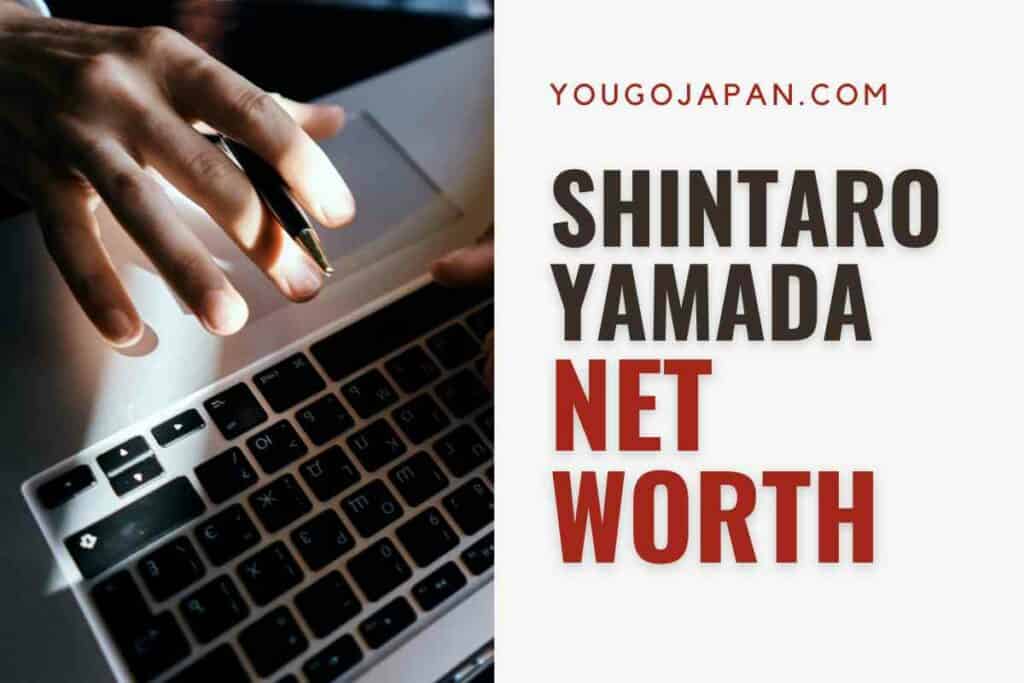 But what was the inspiration for Yamada to become an entrepreneur and how wealthy is he now?
In this article, we look at the net worth of Mercari app founder, Shintaro Yamada. 
The net worth of Shintaro Yamada 山田 進太郎
Shindaro Yamada's 2023 net worth is estimated to be $1.3 billion. This is actually a significant fall from highs of as much as $2.2 billion between 2021 and 2022.
Shintaro's wealth is primarily derived from his company Mercari, meaning that fluctuations in its share price will affect his net worth in real-time.
Based in the Roppongi Hills of Tokyo, Mercari currently has a market capitalization of $2.7 billion with a share price of $16. 
A breakdown of Shintaro Yamada's net worth
Shintaro Yamada's vast wealth comes from his 33.3% stake in his startup Mercari.
Mercari's marketplace app has been extremely successful in Japan, becoming its biggest community-powered marketplace. Since its launch, there has been $75 million in transactions monthly over the app, with Mercari taking a 10% cut of each one. 
Yamada is currently the Co-president, CEO, and Representative Director of Mercari which is chaired by Fumiaki Koizumi, a fellow of Yamada's at Waseda University who joined the company in 2013.
Mercari was the first Japanese start-up ever to achieve unicorn status, being worth $1 billion while still privately held. He became an instant billionaire when his company Mercari Inc. floated on the Tokyo Stock Exchange back in 2018.
In subsequent years shares in Mercari have more than doubled in value, driven by greater adoption of online buying and a big uplift in web traffic in Japan following the Pandemic. 
Yamada values employees at his company. During the Pandemic, all of the 2,209 employees at Mercari were given $550 to cover costs stemming from the transition to working from home.
There are currently 4 subsidiaries of Mercari, covering its international operations:
Mercari, Inc. launched in the US in 2014
Mercari Europe Ltd. launched in the European Union in 2015
Merpay Ltd. launched in the United Kingdom in 2016
Souzoh, Inc. a platform for developing new businesses for Mercari, launched in 2021
Shintaro Yamada 山田 進太郎 biography
Shintaro Yamada was born in 1978 in Seto, Aichi prefecture. Little is known about his childhood but he clearly showed promise in mathematics as he graduated in the subject from Waseda University.
Following graduation, he worked as an intern at Rakuten while it was a small startup. Yamada later became a full-time employee for Rakuten, working on delivering a novel online auction service.
Yamada exercised his entrepreneurial streak by nurturing startup ideas in his spare time. His first venture was a gaming company called Unoh. Yamada developed Unoh into a platform with movie information, city building, and photo sharing which he sold to Zynga a decade later in 2010. Between 2010 and 2012 Yamada joined Zynga as an executive.
Following the sale of his business. Shintaro Yamada was keen to do something different. Despite having secure employment in Tokyo, he took the unusual step of backpacking around the world.
Yamada traveled for 6 months across 23 countries in Africa, the Middle East, India, and South America. For much of his journey, he spent under $10 per day, living amongst locals, and hitchhiking.
This was an eye-opening experience, which allowed him to see how people across the world lived. Amidst the poverty and social challenges in many countries, Yamada spotted one consistent feature – the smartphone. 
Yamada noted the demand for technology in less economically developed countries and its potential to be used to allow people to transact with each other internationally. He also noted the value that many communities placed on used items, because of resource limitations. Yamada committed to finding a way to help people in poorer countries leverage the resources that they had. 
On his return to Japan, he founded a new venture that would facilitate e-commerce between individual buyers and sellers anywhere in the world. This business became the mobile e-commerce site Mercari Inc in 2013. Mercari includes lots of features and considerations from Yamada that are designed to make buying and selling as accessible, simple, and convenient as possible. 
Shintaro Yamada's startup went from strength to strength with Android and iOS versions of the app being downloaded more than 100 million times worldwide. The primary focus is the smartphone user.
The runaway success of the Mercari marketplace app led to the company achieving unicorn status, with a valuation of more than $1 billion. Following its IPO in 2018 on the Mothers section of the Tokyo Stock Exchange, Mercari founder Shinator Yamada became an instant billionaire.
Shintaro Yamada 山田 進太郎 personal life
Right now Shintaro Yamada is single. It is not known if he has had children. He is known to be a big fan of Nippon Professional Baseball and Major League Baseball.
Facts about Shintaro Yamada
In 2019, Mercari paid $15 million for a 62% stake in the Kashima Antlers, Japan's most successful soccer team!
Yamada built Machitsuku, a popular city-building game app on iOS.
In 2021 Yamada made a controversial tweet regarding a comment on women made by Yoshiro Mori, chairman of the Tokyo Olympics (Olympics) and Paralympic Organizing Committee.
Shintaro Yamada quote
" I hold no despair for the future as well. If we give it enough time we can solve this issue for sure. Maybe 10, maybe 20 years, but one day we will. It took a lot of time to change the norms of society to how they are today as well. I will do my best to help push the change forward."
Rounding up
Shintaro Yamada is heading up a refreshingly young and dynamic business.
Mercari has succeeded in creating a useful technology that can be adopted around the world to help people buy and sell more easily.
His interest in the wider world and willingness to challenge the more archaic Japanese business conventions set Mercari on a great trajectory for the future.