Renowned for its traditional tastes and cultural cuisine, the vast archipelago of Japan is brimming with rich ramen, succulent sushi and a number of delectable delights native to The Land of The Rising Sun.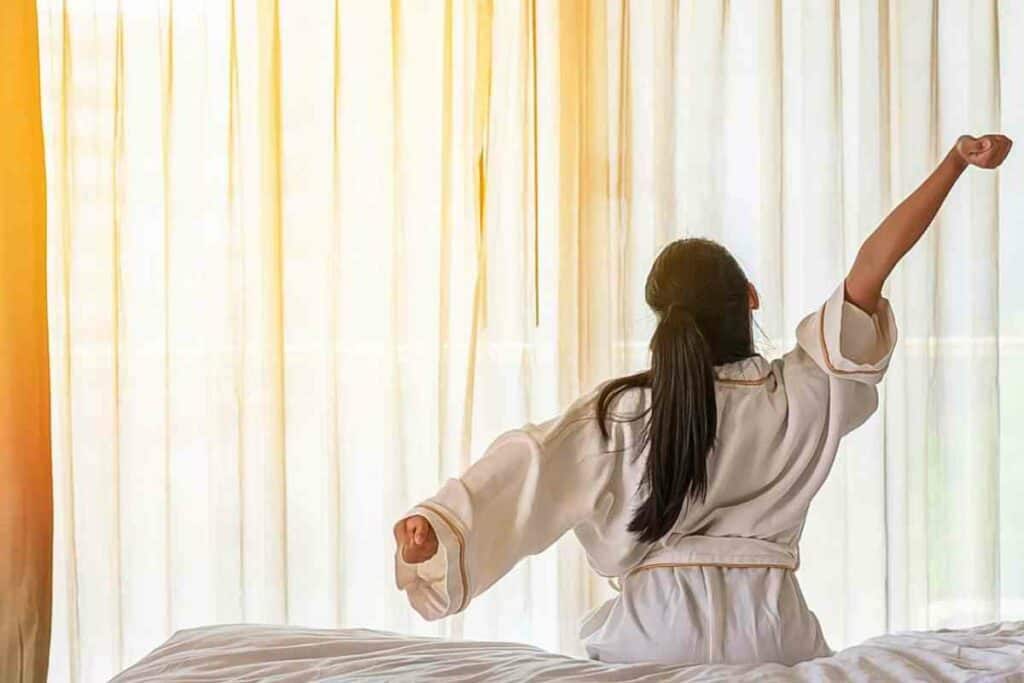 Here, we will explore the magical, capital city of Tokyo and outline the best places to stay if you are a food lover!
Gourmet Ginza
Home to designer brands and east of neighbouring foodie district Tsukiji, Ginza is considered a stylish and luxurious part of the city.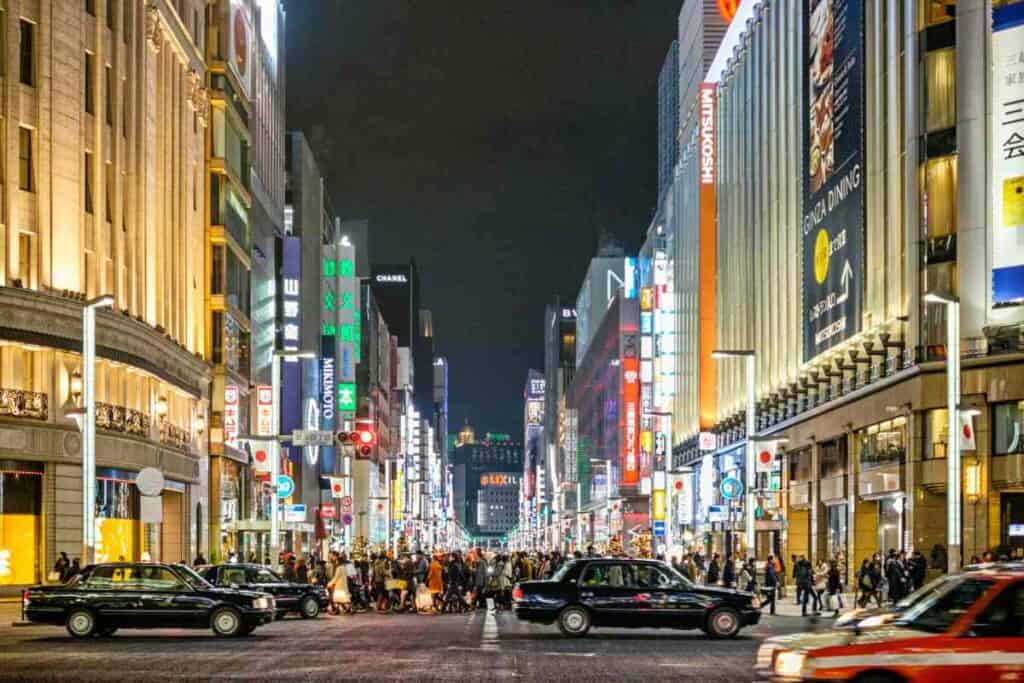 Full of famous boutiques, lavish coffeehouses and elegant restaurants, the district is also renowned for its extravagant and delicious food. Two out of three of Tokyo's sushi restaurants are situated here, making it the best place for sushi that you can stay.
With plenty of native choices, Ginza is also packed with international cuisine. While some of the top restaurants in the area can be difficult to book, there are so many to choose from that you will never be without an option.
Where to stay? According to Booking.com, there are over twenty 4-star hotels within the district. The following are the highest rated and have their own highly recommended restaurants on site:
Also, you can find them on expedia.com
Ravenous Ryogoku
Feeling extra hungry? Why not have your fill of a traditional Japanese, protein-packed vegetable stew of Sumo proportion?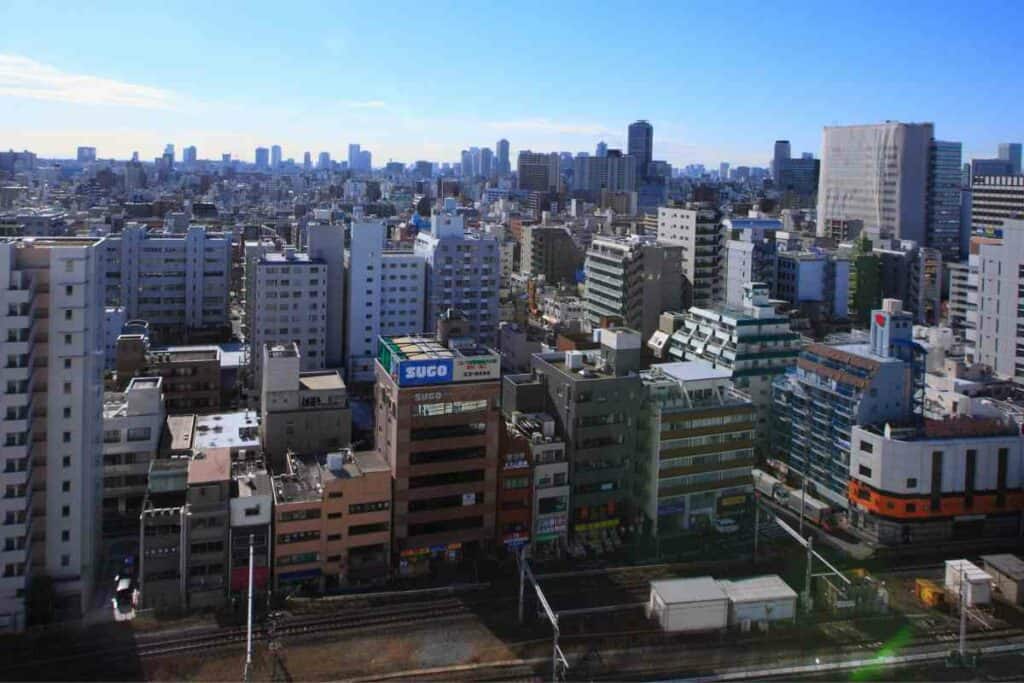 Being the center of Sumo Wrestling in Japan, Ryogoku is home to Chanko Nabe, a meal fit for a wrestler. Restaurants here serve huge portions for those taking part in the sport, but they also provide more manageable options.
Read next – Nabe hot pot guide
Top Chanko restaurants in the area include Kawasaki, Yoshiba, Terao, and Hananomai. As in many areas of Tokyo, there is much variety for food lovers.
From traditional seafoods to international dishes, you will literally be spoilt for choice!
Where to stay? Ryogoku has a plethora of positively reviewed places to stay. Here are some of the highest rated 4-star hotels on Booking.com:
Spicy Shin-Okubo
Craving Korean? A stunning place to stay for a foodie, Shin-Okubo is known as the Korean BBQ corner of Tokyo.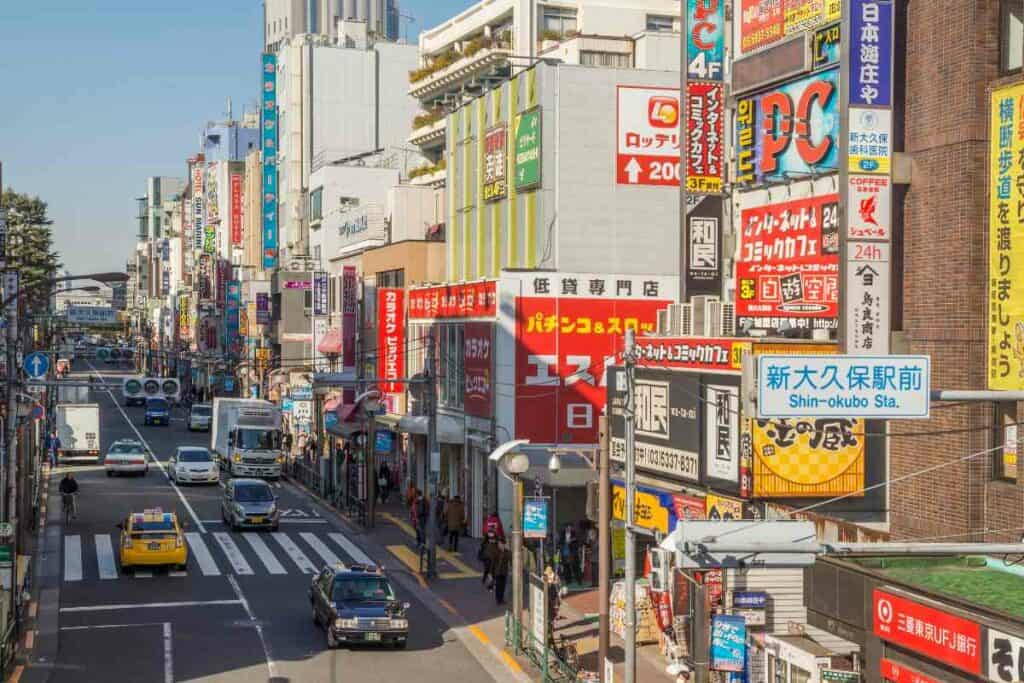 K-pop culture and traditional Japanese staples are still on offer here, but if you need a little spice in your life then this is the place for you.
From Korean fried chicken and hot pot to cheesy Dak Galbi dishes, immerse yourself in the most delectable Korean cuisine. Restaurants even serve a spicy Korean version of Sushi to sink your teeth into.
Top restaurants include: Shijan Dakgalbi, Macchan, Shin-Chan, and Minzoku Mura.
Where to stay? Within a half mile radius of Shin-Okubo station, Booking.com recommends a number of highly rated hotels. Here are the most positively reviewed:
Tantalizing Tsukiji
in this little district of Tokyo, you can feast on a flurry of fishy delights.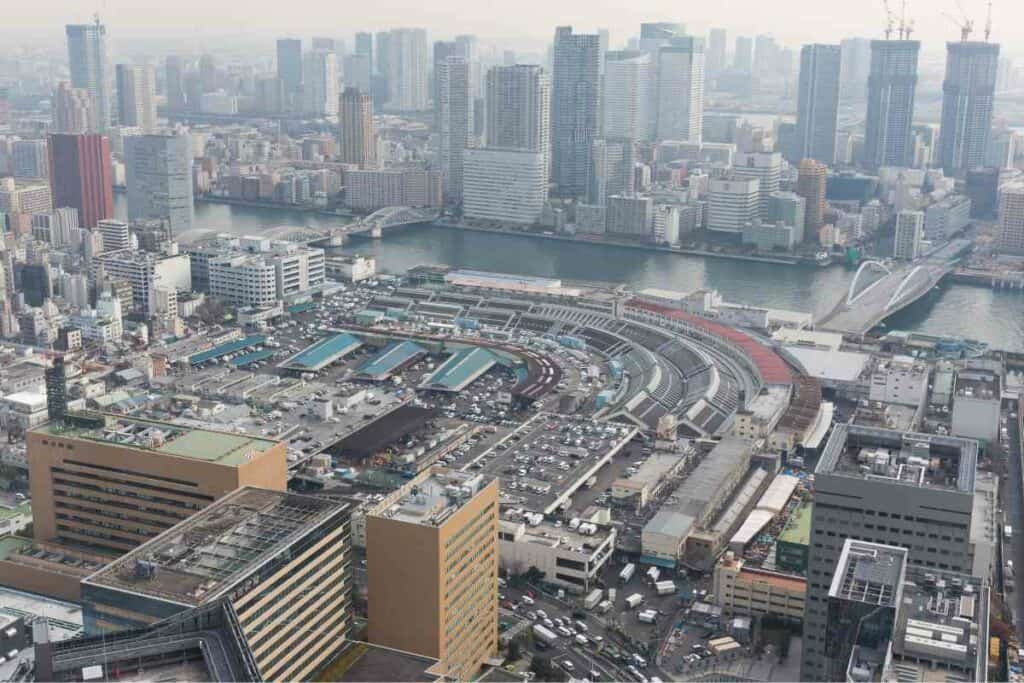 Holding its centrality as one of the best places in all of Japan for seafood, Tsukiji is a perfect place to stay for fish foodies.
Alleyways are packed with vendors with all kinds of seafood; Sushi, Izakaya, Tempura restaurants will tantalize your tastebuds. Top restaurants consist of Takahashi, Paradiso, Tonkatsu Yachiyo, and Narutomi.
These are all in close proximity to the famous fish market there. Commissioned to be moved some time ago, it seems like the process is incredibly slow, because the outer market still resides.
Where to stay? Booking.com lists a small number of hotels with 4-star ratings and some excellent reviews, in the Chou ward:
Tasty Tsukishima
A little more on the quiet side of life, Tsukishima is unique for a few reasons.
Here, you will find the magic of Monjayaki, a traditional Japanese dish that you can learn to cook yourself from the locals.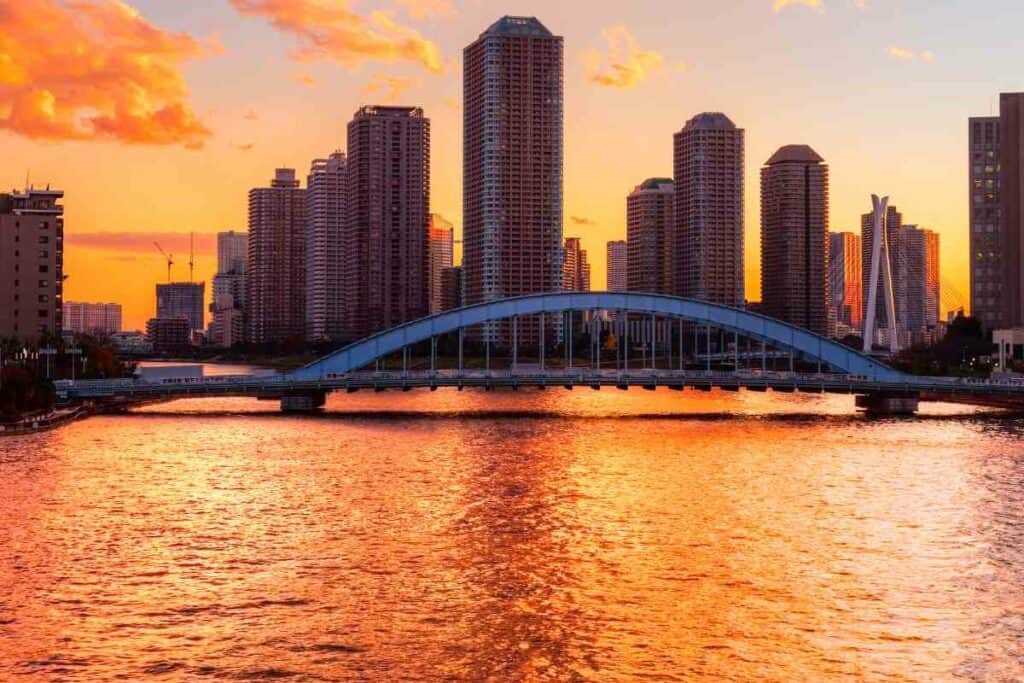 There are literally grills set up for you to cook yourself! There are still many restaurants that will do that for you, but most places will have cooks who will be very happy to teach you if it's your first time.
The dish is a local speciality savoury pancake, optionally topped with a vast array of ingredients. Take a stroll down Monjya Street and you will not be disappointed!
Top restaurants on this manufactured island, some of which even have a hot plate at the center of your table, are numerous. With over 80 specialist restaurants to choose from, it truly is a fantastic foodie zone.
Where to stay? In a mile radius of Tsukishima station, Booking.com highly recommends a handful of 4-star rated and positively reviewed hotels:
Smokey Shibuya
Feel as if you have jumped into a tardis and travelled back a few decades, in this old-fashioned, ramen rich reclusive area of the city.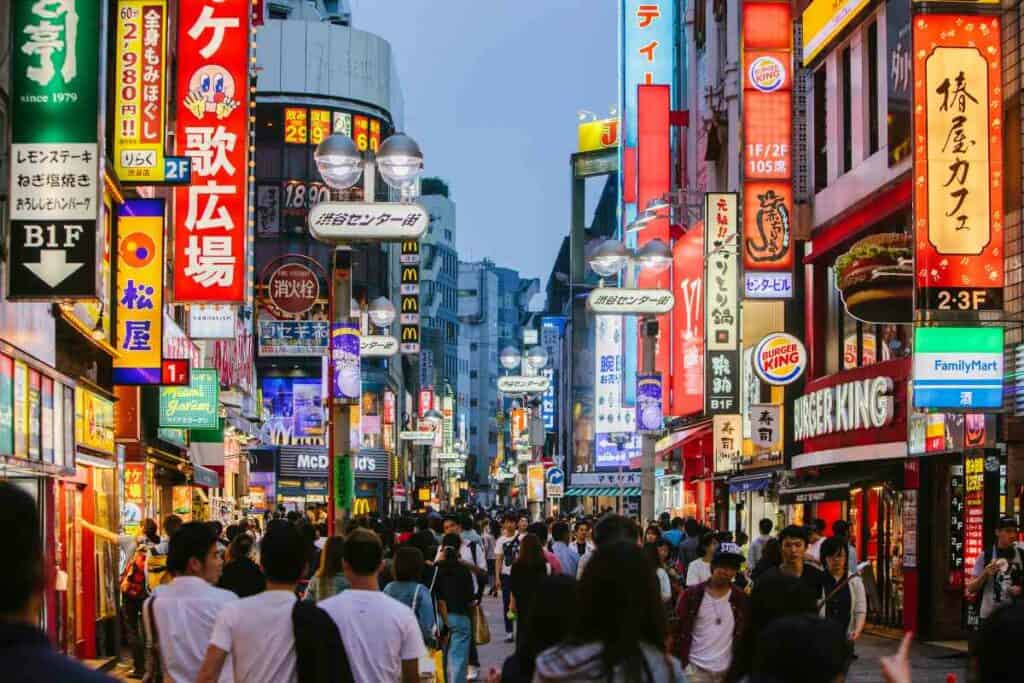 Shibuya has plenty of seafood on offer, as well as many restaurants offering quickly prepared meals for the local business hubs brimming with busy workers.
With places open late into the night, it is also a place to let your hair down and have a drink with friends in its all-night-long atmosphere.
Compact alleyways, traditional Japanese bars, and Showa style hot spots like Omoide Yokocho and Golden Gai will have you partying into the early hours.
Where to stay? Shibuya ward has some beautiful hotels and rentals to consider. Booking.com presents us with various highly recommended, 4-star hotels with some incredible reviews:
Also, you can find them on expedia.com
Final Thoughts
There is also a great many other places to stay within these famously foodie places. No matter where you stay in Tokyo though, you will be astounded by both the variety and vastness of the food on offer.
Whether you want some traditional Japanese cuisine, Korean BBQ, or you want to get involved in the preparation yourself, there is something for every type of foodie in Tokyo. And, with so many top-rated hotels local to each area, there will be no lack of options in some of the best places to stay for foodies in Tokyo city.