If you've got a choice over where you fly in Japan, you might be wondering which is the best airport Tokyo has to offer.
In this article, we'll tell you everything you need to know about all of the airports in Tokyo.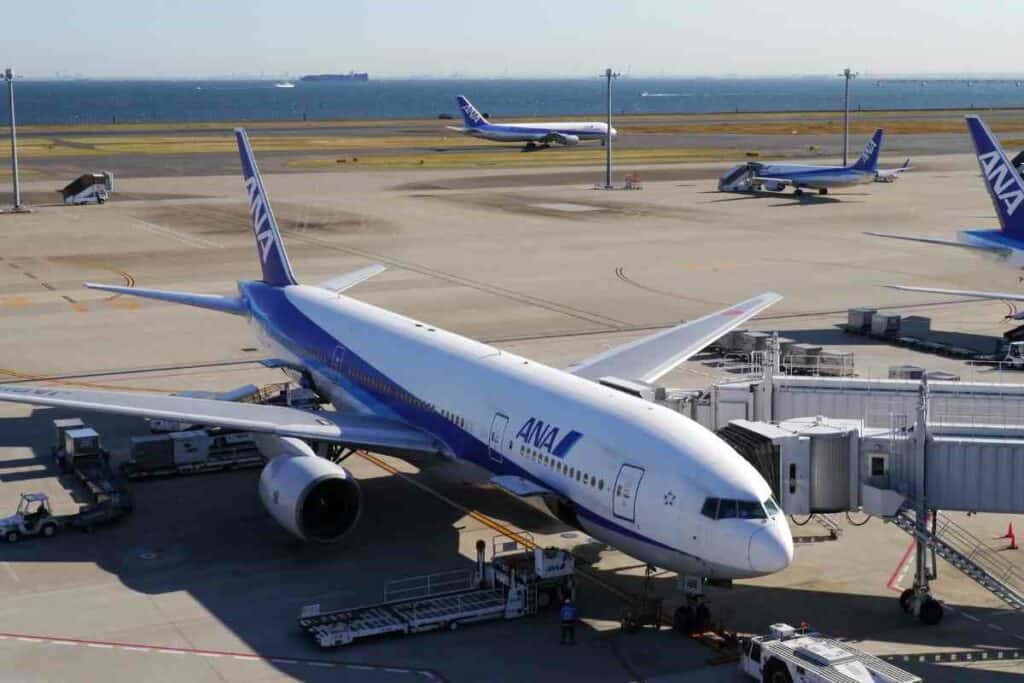 There are two main airports in Tokyo as well as two more within 70 miles that could be an option – especially when you consider how efficient the transport system is in Japan.
There are lots of factors at play when choosing which airport to use, including flight times, budget, onward travel, and where you're coming from.
Let's take a look in more detail at Tokyo and its airports.
Best airport Tokyo
You have four options for flying into Tokyo and its surrounding areas.
These are:
Haneda Airport
Narita International Airport
Ibaraki Airport
Oshima Airport
You'll need to consider destinations as different airlines will fly to different destinations.
Haneda Airport
Haneda Airport (HND) is around 10.2 miles southwest of Urayasu and 4.2 miles northeast of Kawasaki. This airport was built in 1931.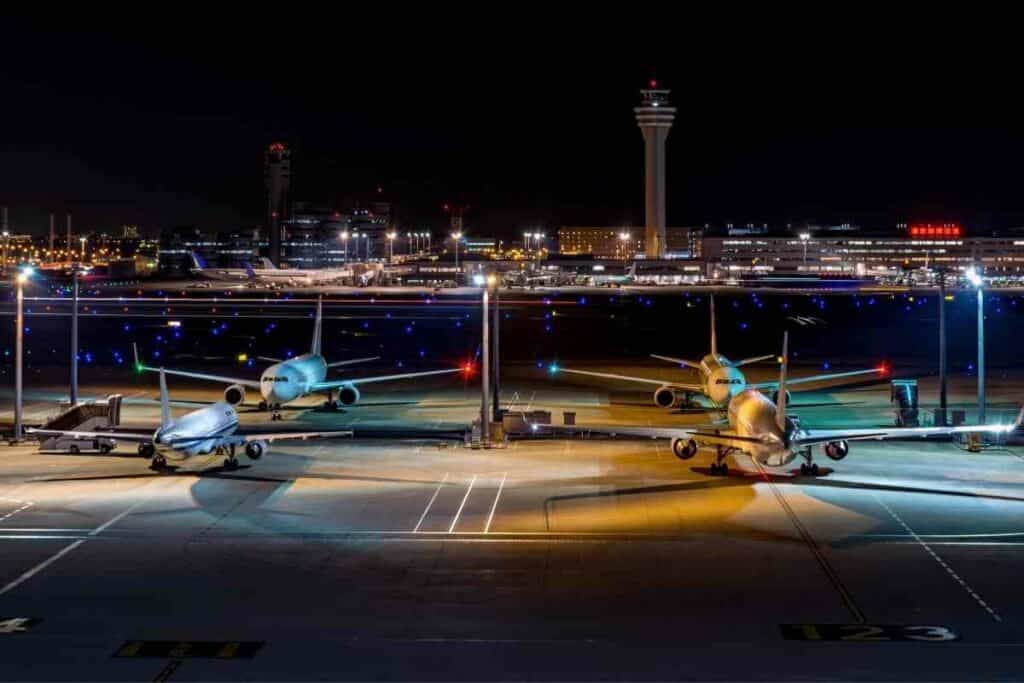 You can access the center of Tokyo in 35 minutes by taking the Tokyo monorail or Keikyu line. There is also a Limousine Bus service that takes one hour.
Airlines that fly to Haneda Airport
Haneda Airport is an international airport that also has a lot of domestic flights.
There are three terminals. Terminal 1 is dedicated to domestic flights only. Terminal two has both international and domestic flights, and Terminal 3 is only for international flights.
Domestic flights are operated by:
Japan Airlines
ANA
SKYMARK
AIR DO
Solaseed Air
Star Flyer
International flights are available through three Japanese companies:
ANA
Japan Airlines
Peach Aviation
There are also major international airlines, including:
Aeroflot Russian Airlines
Air China
Air Canada
Air France
British Airways
Cathay Pacific Airways
Delta Air Lines
Emirates
Lufthansa German Airlines
Malaysia Airlines
Scandinavian Airlines
and many more
Where you can fly
There are a huge number of destinations from Haneda Airport.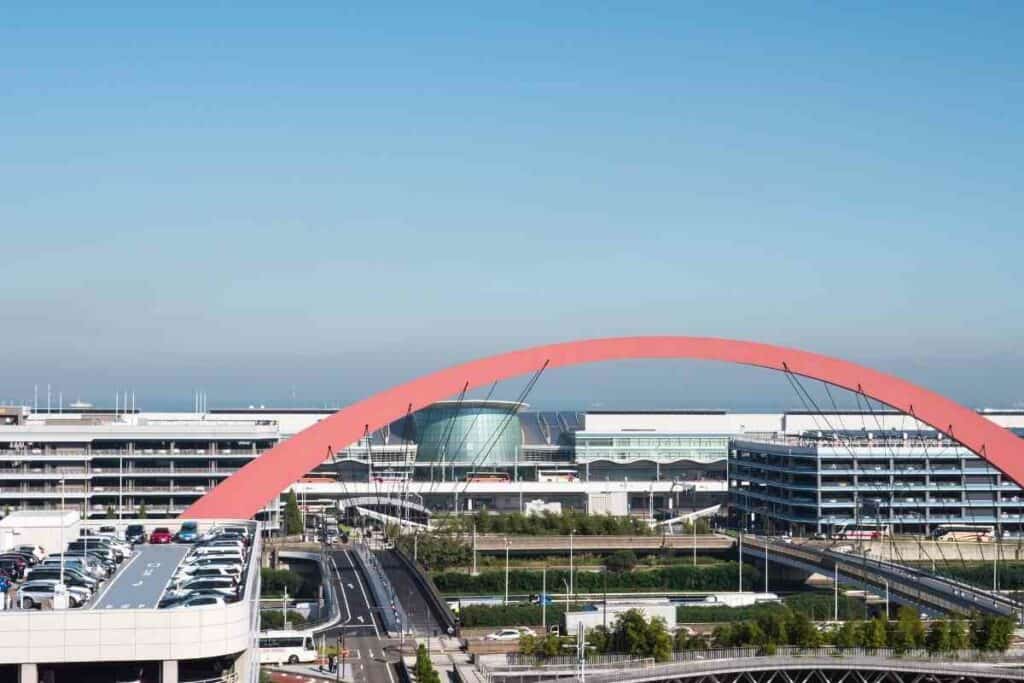 In East Asia, you can fly to:
Seoul
Hong Kong
Shenzhen
Taipei and others
In Southeast Asia, you can fly to:
Kuala Lumpur
Singapore
Ho Chi Minh City
Bangkok
Manila and others
In Oceania and Micronesia, you can fly to:
Brisbane
Melbourne
and Sydney
In the Americas, flights are available to:
Honolulu
Los Angeles
Seattle
Minneapolis
New York (JFK)
Vancouver
Toronto and others
There are many destinations in Europe, including:
Copenhagen
Munich
Milan
Frankfurt
Paris
London (LHR)
Moscow
and Istanbul
Finally in the Middle East, you can travel to:
Airport Facilities
The entire airport has 152 restaurants and shops.
These include 59 shops and restaurants in T1, 52 in T2, and 41 in T3. Most cafes and restaurants sell Japanese food but there are a few places selling Western food.
If you're travelling with children, each terminal has a Kid's Space where children can play. You can also rent strollers and the Information Counter.
There are also baby nurseries with nursing booths, washstands, hot water facilities, and baby seats.
Finally – Special assistance is available to customers who are mobility impaired, vision impaired, speaking or hearing impaired, or those who have developmental, mental or intellectual disabilities.
Narita International Airport (NRT)
Narita International Airport was built in 1962 and is around 40 miles from the center of Tokyo.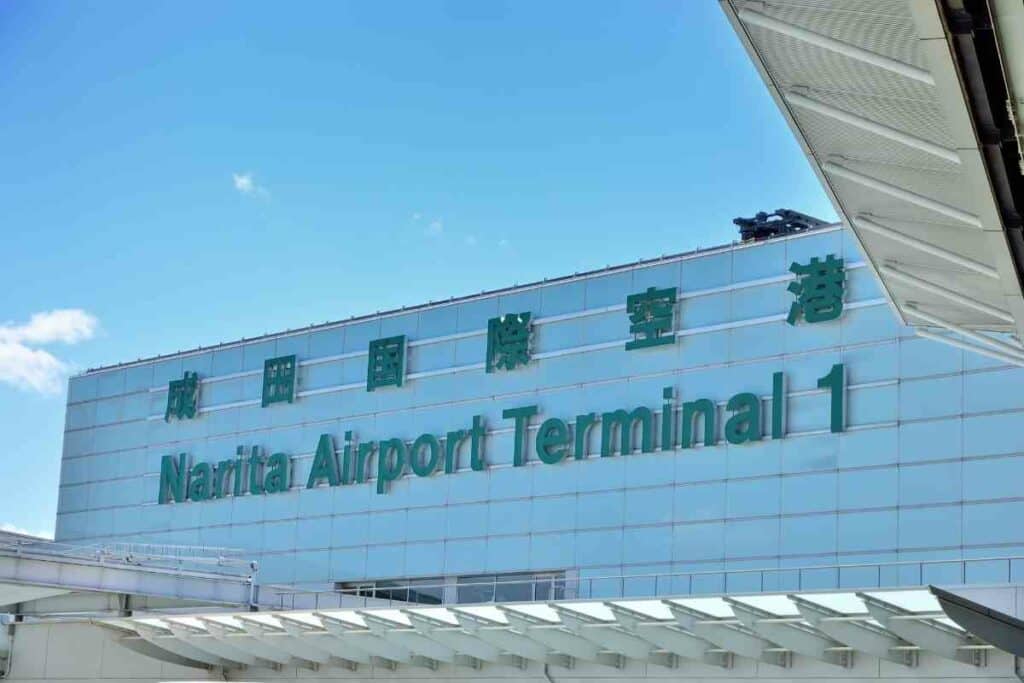 It takes around 80 minutes to get into Tokyo center via the Narita Express.
You can also take the Limousine Bus, which takes two hours.
Airlines that fly to Narita International Airport
There are three terminals at Narita International Airport. All three have international and domestic flights.
Domestic flights are operated by:
ANA and Peach in Terminal 1
Japan Airlines in Terminal 2
and Jetstar Japan and Spring Japan in Terminal 3
Examples of international airlines include:
Air Busan
Air Canada
Air China
Air Seoul
Lot Polish
Scoot
Shenzhen
Singapore Airlines
United
Uzbekistan
Aeroflot
Aeromexico
KLM
Jin Air
Royal Brunei
Vietnam Airlines
Air-India
China Airlines
Qantas
Jeju Air
And many more!
Where you can fly
Narita International Airport flies to 99 cities on 100 routes.
There are 79 cities in 29 countries and 2 territories for international flights, and 20 cities for domestic flights.
International destinations are centered around Asia, Europe, Oceania, and North America. There are no flights to South America, and only one flight to Africa.
Airport facilities
There are lots of dining options.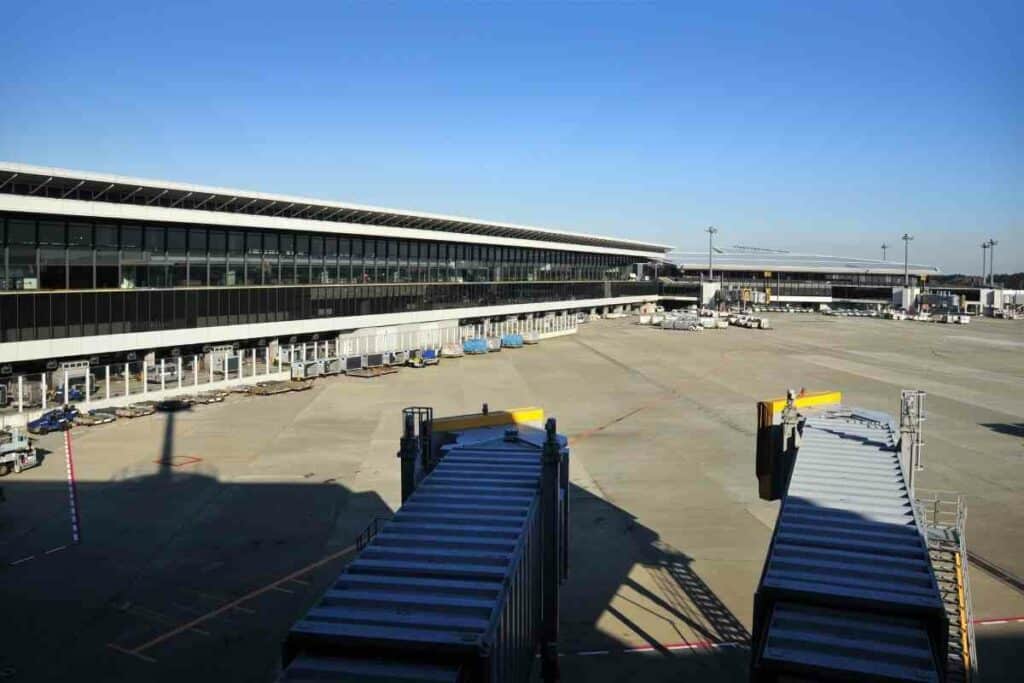 These include restaurants offering Japanese cuisine, Western cuisine, Chinese & Ethnic cuisine, Ramen and other noodles, cafes/bars, and light meals/fast food options.
There are also a variety of shops, including those selling books, stationery, fashion and fashion accessories, travel goods, medicines, electronics, food and confectionery, and anime characters and toys.
Good to Know – There is special assistance available for customers with walking disabilities, visual disabilities, hearing and speech disabilities, and those who have difficulty with communication due to behavioral disorders, intellectual disabilities, or developmental disabilities.
The airport also offers help straps that visitors can use to alert staff of their need for assistance.
Ibaraki Airport (IBR)
Ibaraki Airport is around 60 miles from Tokyo center so although it's technically not a Tokyo airport, it's also an option for travel in the area.
Ibaraki Airport is also small, which has the advantage of shorter lines to get through immigration.
You can get to the center of Tokyo quite quickly and cheaply via a Kantetsu bus that takes 100 minutes.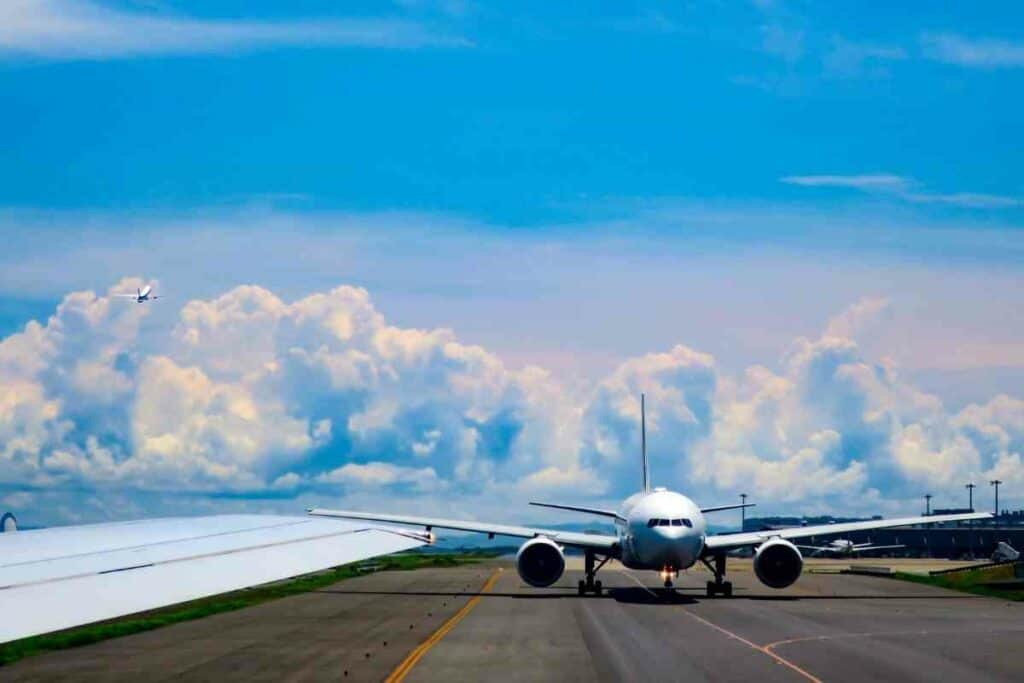 The journey is actually a fantastic experience in itself as you get to see gradual changes from rural zones right into the heart of the city.
This airport is also the destination for many low-budget airlines.
Airlines that fly to Ibaraki Airport
As this airport is small, you'll only find flights by Japan Airlines, Skymark Airlines, Spring Airlines, Tiger Air, and Easter Jet,
Before Covid-19, 776,000 passengers flew through the airport each year. Around 140,000 of these were on international flights.
Since Covid-19, however, there have been no international flights and flight numbers are down to under 300,000 people.
Airport facilities
There is a Japanese restaurant, a coffee shop, a confectionary shop, a shop selling local specialities, and a few other interesting shops selling things like duty-free items and electronics.
This is not a 24/7 airport and so the buildings are only open between 6 am and 9 pm each day.
Facilities-wise, there are baby buggies to rent as well as four nursing rooms. You can also rent a wheelchair here.
Oshima Airport (OIM)
This airport was built in 1964 on Izu Oshima Island.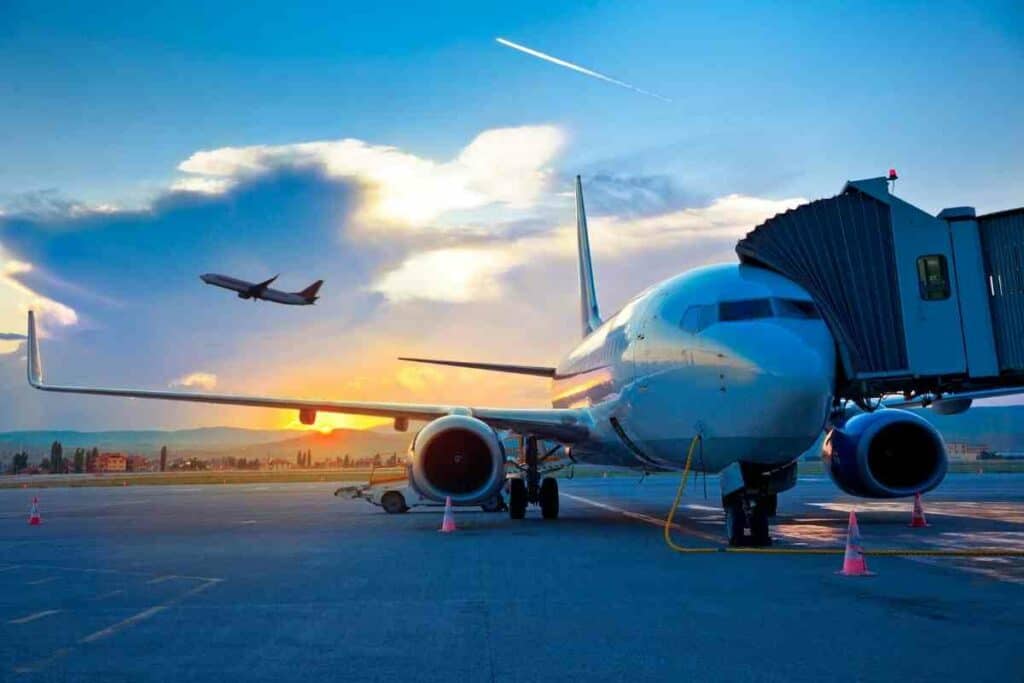 This is a tiny airport that only has a couple of airlines and destinations. New Central Airservice fly here from Chofu and Toho Air Service fly to Miyakejima and Toshima.
The terminal opens between 8:30 am and 4:30 pm each day. There is a shop, restaurant, and an observation deck.
It's very unlikely you'll need to use this airport unless you're planning on visiting the island.
So, which is the best Airport Tokyo has?
Deciding which is the best airport in Tokyo depends on what you want, need, and where you're going.
The biggest airport with the most facilities is Haneda.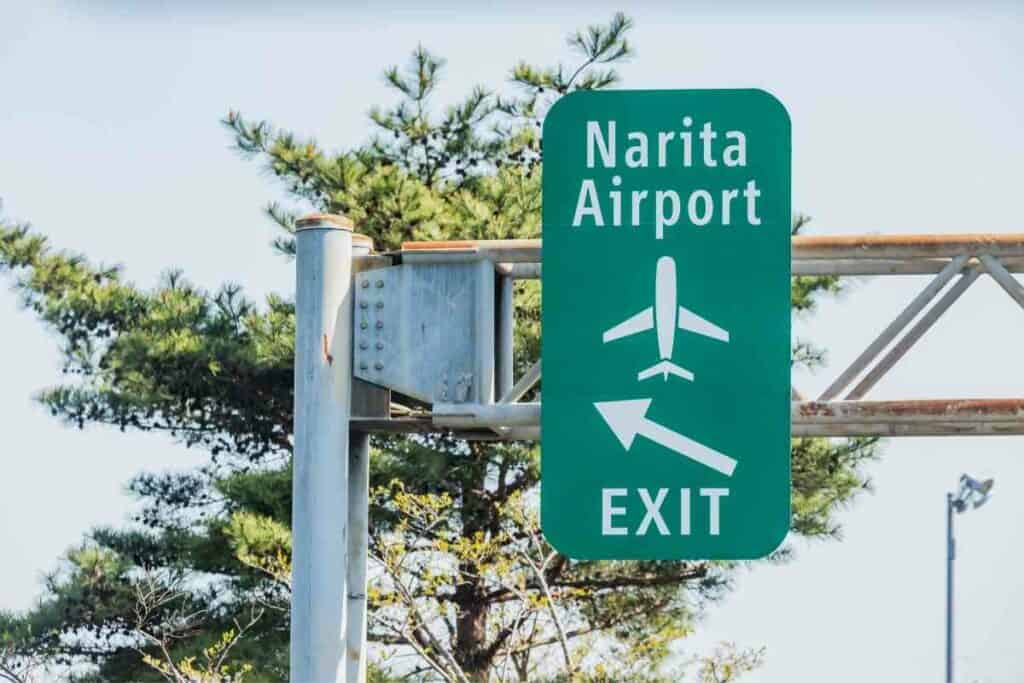 However, both Haneda and Narita are extensive with hotels inside the buildings as well as close by. There are also night buses as well as shower facilities, so these are both great options for flights at any time day or night.
If you don't like busy airports, you might want to avoid Haneda. This is the fourth busiest in the world and the busiest in the whole of Asia.
It sees around 65 million people through its doors each year!
What's More – Haneda Airport is often the cheapest in terms of flight prices too. It's often possible to find a return flight from the U.S. to Haneda for just over $1,000.
Narita, however, now deals with the bulk of Japan's international travelers.
This airport also has some of the cheapest flights and it's also very well situated for exploring this city as it's right in the center, among Tokyo Dome City and the Imperial Palace gardens.
Final Thoughts
It's safe to say that both of Tokyo's main airports are great and you'll likely have a successful journey no matter which one you choose.
Happy travels!