Are you booking a Japan trip, looking for accommodation, and are baffled by the word ryokan (旅館)?
Or perhaps you're looking for an authentic cultural experience and looking for traditional Japanese accommodation complete with screens, futons, and tatami flooring.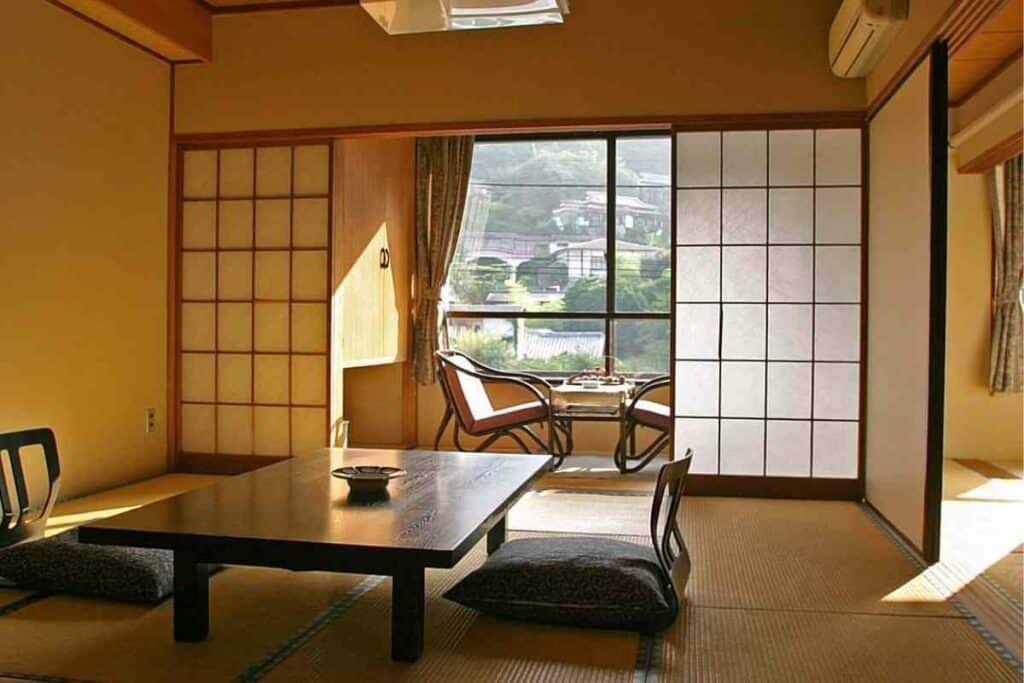 In this short article, I explain what a ryokan is and the essentials of staying in these traditional Japanese inns. 
What Is a Ryokan (旅館)?
A ryokan (旅館) is a traditional Japanese inn or B&B that has existed in some form or other since the eighth century.
They are characterized by:
their use of traditional open-plan tatami-matted and screened rooms
communal hot spring baths
sumptuous dining opportunities
the relaxed yukata robe that guests wear
Though hotels have become widespread in Japan, the ryokan has continued to flourish as a premium form of hospitality that singles, couples, and families enjoy.
Ryokans provide a treasured cultural experience that many Japanese continue to honor with regular restorative visits that are in many ways equivalent to staying at a spa. 
They are typically located in scenic areas like hot springs or mountains and offer a peaceful and relaxing atmosphere. Guests slip into their yukata robes, roam the ryokan grounds, or hike and cycle further afield. 
The History of the Ryokan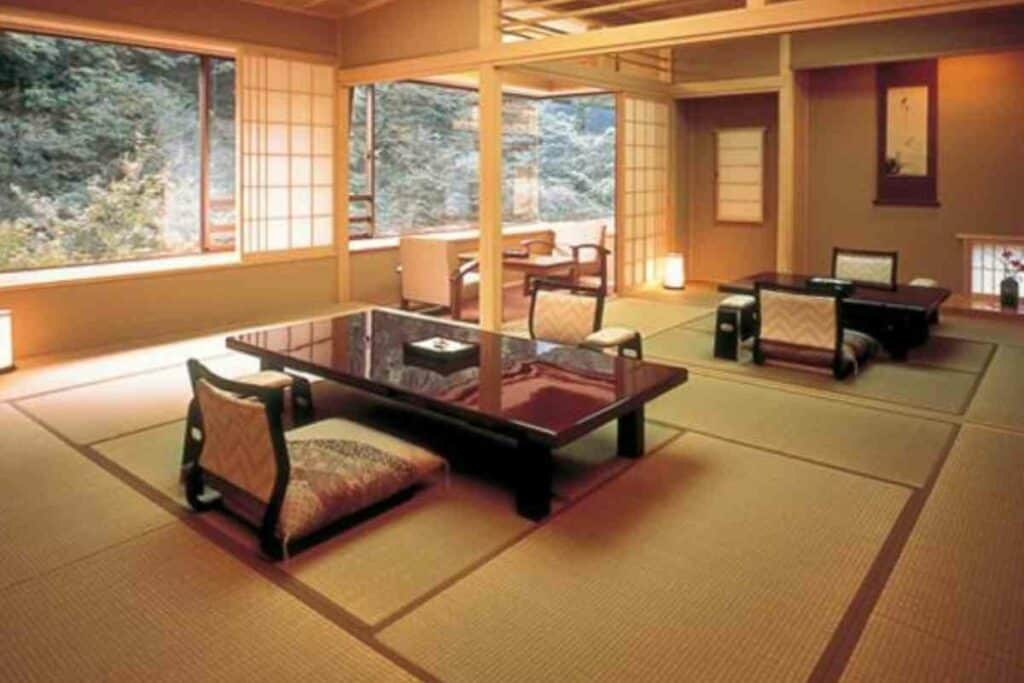 The world's oldest hotel is a ryokan that you can stay at!
Nishiyama Onsen Keiunkan opened in 705 A.D., providing a rest stop for travelers along Japan's ancient trade routes and highways.
Hōshi Ryokan, the world's second oldest hotel, opened a few years later and also continues to the present day.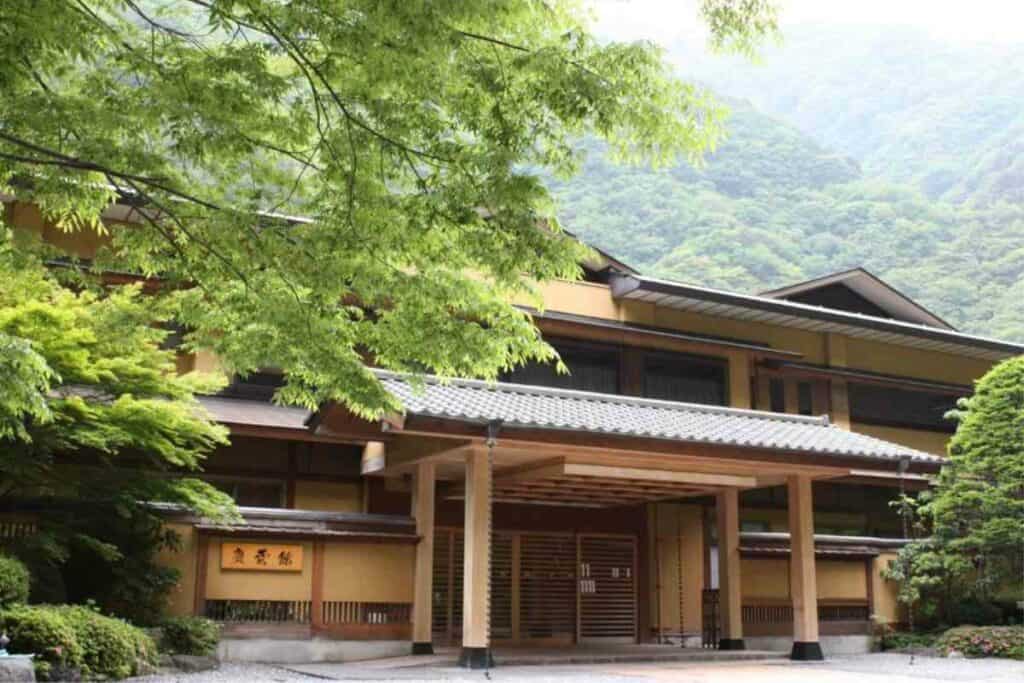 More photos on booking.com
The prosperity and cultural enrichment of the Edo period led to a massive increase in the number of ryokan.
In the 17th century, the Tokaido highway linking Tokyo and Kyoto was packed with these little inns.
The innkeepers were probably similar to the publicans of the West and were a source of local knowledge and timely advice to guests that, included samurai.
This is reflected in the continued tradition of speaking with the ryokan owners as part of your stay. 
The Decline of the Ryokan
The ryokan is not the dominant form of accommodation in contemporary Japan because the hotel has become the standard for tourism.
Many ryokan are also marketed as hotels. However, if you travel to rural Japan, you'll still find ryokan as the primary form of accommodation.
Major hospitality chains like Hoshino Resorts have also embraced the ryokan and recovered this signature form of hospitality. 
Read Later – 5 Best Ryokans In Japan
Types of Ryokans
Ryokans are now diverse – and have been trending on Airbnb as an alternative accommodation booking since 2018.
Like many guesthouses, the owners will determine the ryokan's style and level of service.
Here are the main types of ryokan you can experience.
Traditional Ryokans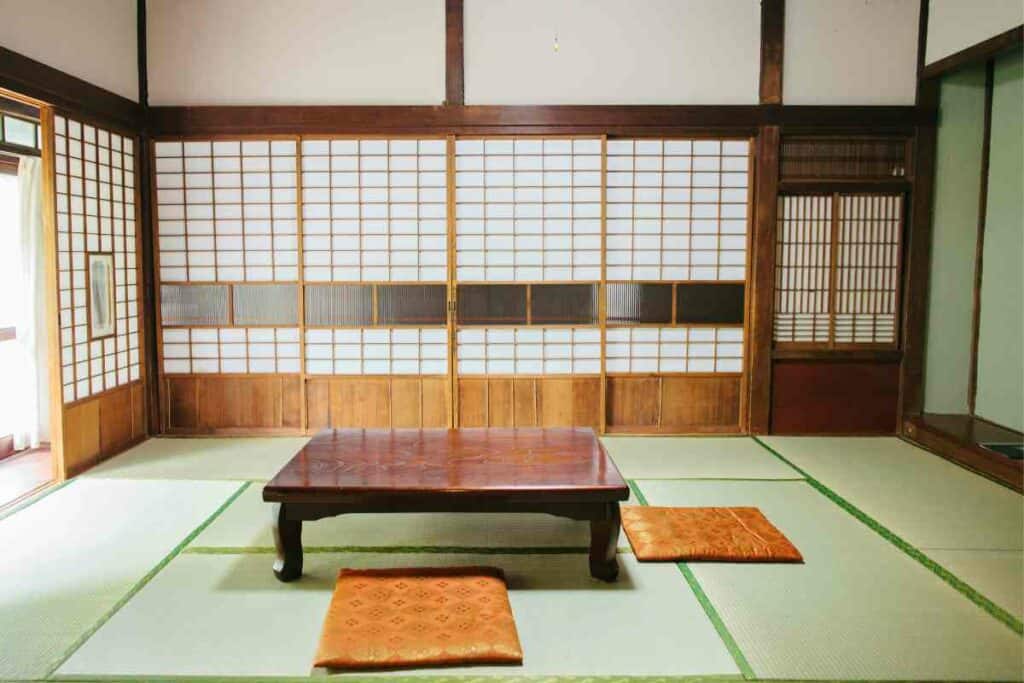 A traditional ryokan provides a truly authentic experience that has remained unchanged for centuries.
Traditional ryokans retain historical features like guestrooms with tatami mats, futons, and paper sliding doors. The hot spring bath and kaiseki meals are standard features of a traditional ryokan.
Modern Ryokans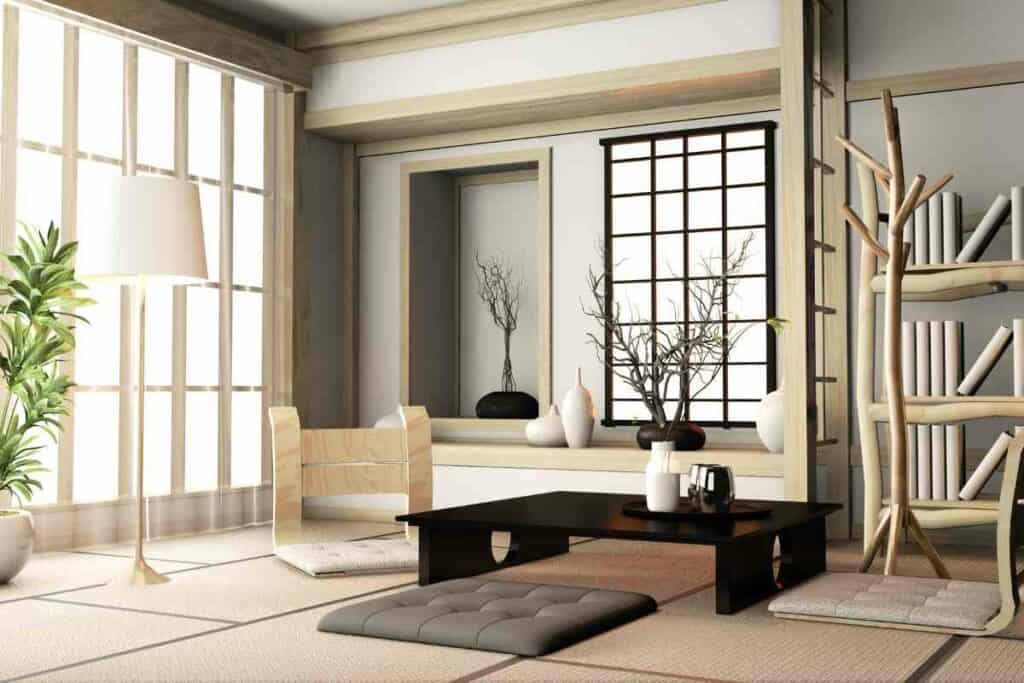 Contemporary ryokans offer a mix of traditional and modern comforts, including modern amenities like air conditioning, Wi-Fi, and private bathrooms.
Some modern ryokans may also offer Western-style beds instead of futons.
Luxury Ryokans
If you're looking for a truly indulgent experience, then a luxury ryokan is the way to go.
These ryokans offer the ultimate in comfort and relaxation, with spacious rooms, private outdoor onsen, and gourmet meals.
Take a look at this amazing $1200 per night ryokan:
Luxury ryokans may also offer bespoke services such as private tours, spa treatments, and even personal butlers.
Like a luxury hotel, anything you require can be provided for the right price!
What Is It Like To Stay in a Ryokan?
There is currently a ryokan revival in Japan, as a younger generation of Japanese explores this aspect of their heritage.
Many ryokans are advertised as guesthouses or bed and breakfast accommodations, so people may have stayed in a ryokan without it being explicitly stated. 
The ryokan experience is distinctive and intertwines beautifully with other aspects of Japanese culture. For example, traditional hospitality (omotenashi) values dictate that ryokans are generally quiet or silent places.
Zen philosophy is also a strong theme, so you'll find that these accommodations have minimal furnishing, low tables, paper screens (shoji), tatami mats, and futons.
Often ryokans are often located near natural hot springs and can offer a restorative onsen and massages if required.
A highlight of each day of your stay is the multi-course kaiseki meals made from fresh, local, and seasonal ingredients. These dishes are so opulent that some ryokans have earned Michelin stars for their cuisine. 
This video provides some great insights into the ryokan experience:
Essential Ryokan Etiquette
A ryokan stay is a great experience, but etiquette is everything in many aspects of Japanese society. A family-run ryokan is all about attention to detail and being taken care of by the hosts.
Here are the most important things to remember during your visit.
Remove Your Shoes
It's poor form to walk through your accommodation in your outdoor footwear. Be sure to use the slippers that the ryokan hosts provide. 
Wear the Yukata Robe
A yukata robe should be worn while you are in the communal areas and grounds of the ryokan. Your hosts can show you if you have never worn this simple robe.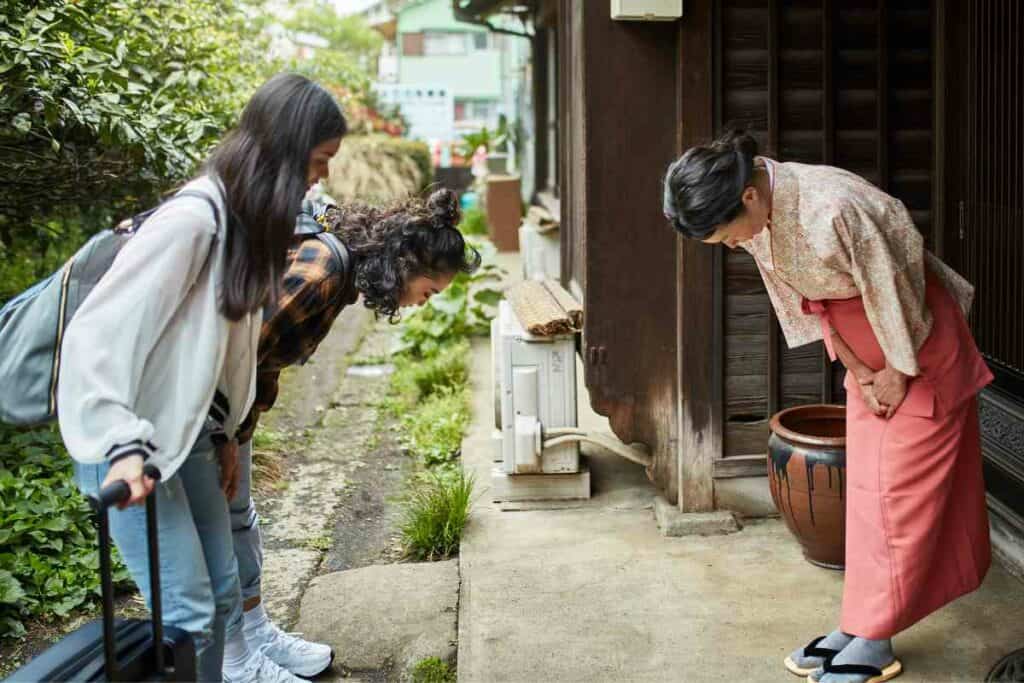 Be Quiet
The ryokan experience is all about peace, quiet, and restoration, so it's important to be mindful of the noise level and to avoid disturbing other guests. 
Don't Tip
After all the time and attention your hosts have lavished on you, it's natural to want to give a gift or tip. However, this is not routine in Japan, as your hosts will most appreciate your pleasure and satisfaction.
Follow All Onsen Rules
Every hot spring bath has its own rules.
Males and females bathe separately, and importantly, bathing takes place completely naked, so wash before entering the onsen.
And if you have tattoos, cover them with a plaster, as they are not socially acceptable.
In Conclusion
The ryokan is an enduring feature of Japanese culture.
As these inns and the families that run them become more widely known, Japanese and international guests are opting for their distinctive form of hospitality. They come at a premium, but Japan's best ryokans are certainly worth the money.