Japanese manufacturing is renowned for its innovative design and quality, so it's no surprise that many people look East when it comes to buying the tools they need for work, hobbies, or home maintenance.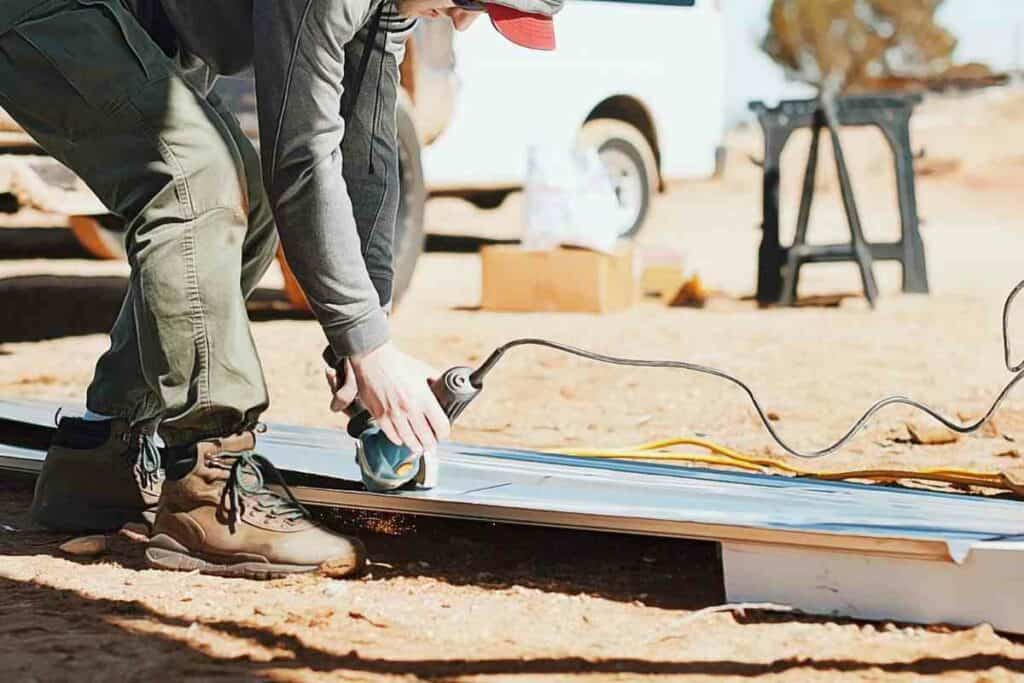 In this article, we'll take a look at 8 of the best Japanese tool brands, including some great value Japanese products that are well worth adding to your toolbox.
The 8 best Japanese tool brands 
If you love mechanics, bike building, woodworking, gardening, or other handicrafts and hobbies, Japanese companies provide the tools you need.
Some of these brands are world-famous, while others are incredibly niche with a cult following.
Here are 8 need-to-know Japanese tool brands for anyone who works with their hands.
1. HiKOKI 宣伝
HiKOKI is the new name of the longstanding Hitachi brand.
The name switch took place in 2018. HiKOKI name means 'high' (Hi) and 'industrial machines' (KOKI) in keeping with this brand's great reputation for quality. 
Preparing to soak in the nuances of Japanese culture? Browse our partner, Japan Objects Store, for all your travel needs and a range of true Japanese items.
About HiKOKI
HiKOKI has been manufacturing high-quality power tools for more than a century.
The company originally focused on electronics and mining, diversifying into defense, automotive, construction, power, telecommunications, and consumer goods after WWII.
Hitachi holds thousands of international patents and possesses one of the most extensive catalogs of power tools. 
HiKOKI Brand Profile
Why HiKOKI?
1. Reliable performance
HiKOKI has earned its reputation for powerful hardware that does not wear out. Their tools are expensive but you can be assured of a long lifespan and generous warranty.
2. Superior engineering 
These tools are robust and powerful, developed by Japanese engineers that build on a century of HItachi manufacturing experience. Tools are designed to deliver a well-balanced and consistent performance. 
3. Advanced technology
HiKOKI is always developing and innovating its impressive inventory of tools. In particular, their battery technology can power both 18V and 36V machines.
HiKOKI products
Here are some great HiKOKI tools that are ideal for any DIY or home reno project.
2. Nepros (Kyoto Tool Co.)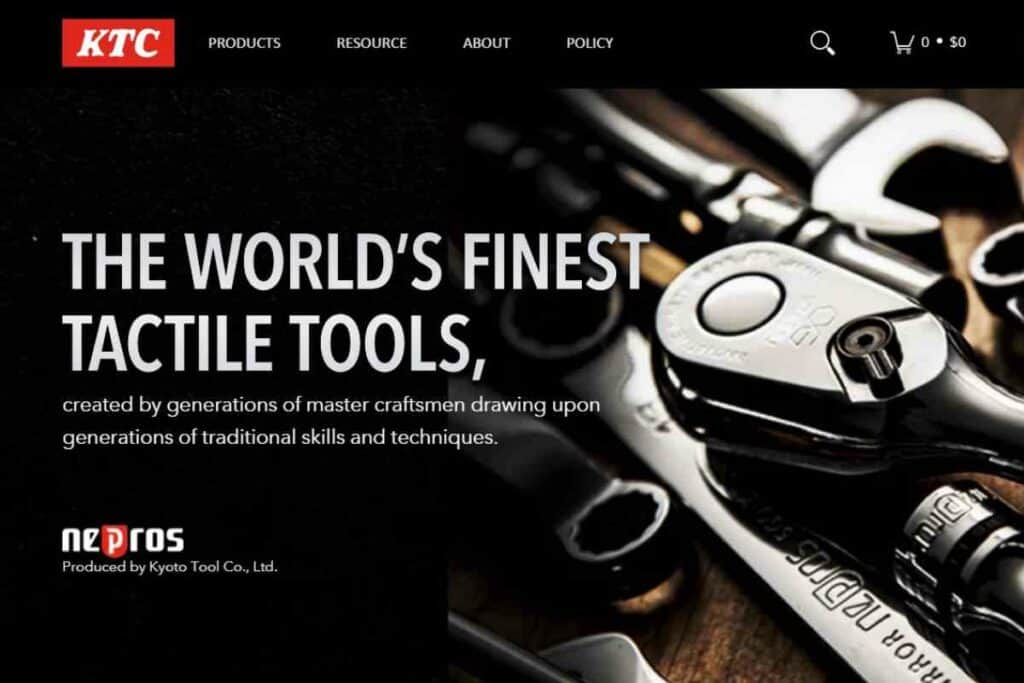 The Nepros range of automotive tools is considered the very best in the industry.
This famous Japanese tool brand courts international demand for its exquisitely crafted tools and toolsets.
Nepros tools and toolsets are used by technicians of the world's leading motorsports teams. 
About Nepros
Nepros Tools is owned by the Kyoto Tool Company (KTC) which was founded in August 1950.
KTC has harnessed the knowledge, expertise, and skill of generations of traditional Japanese craftsmen to develop a superior range of tools with high functionality.
'Shokunin', master craftsmen of Kyoto have produced some exquisite pieces for Nepros including valuable collector's items that have fine wooden handles embellished with gold lacquer and mother of pearl. 
Nepros Brand Profile
Why Nepros?
1. Heritage craftsmanship
Nepros tools are authentically Japanese with a strong commitment to preserving the nation's rich heritage of traditional craftsmanship.
Everything is manufactured in Kyoto, which KTC considers the spiritual and cultural heart of Japan.
2. Precision design 
Nepros tools are crafted with exceptional attention to detail. They can be relied on for precision measurement, movement, tooling, and application of force.
Their automotive special tools are some of the best in the world and custom orders can be fulfilled.
3. Large inventory
With automotive engineering and technology continuously advancing, KTC and Nepros have one of the most comprehensive ranges of tools of any brand.
Their niche selection and high-quality tool sets are a great investment for anyone serious about having the right tool for the job. 
Nepros products
In the U.S. Nepros retails its tools through Amazon.
Here are some excellent Nephros tools that are available to buy for yourself or as a treasured gift for a motoring enthusiast.
3. Takagi / Shark Corp – 株式会社 高儀(タカギ)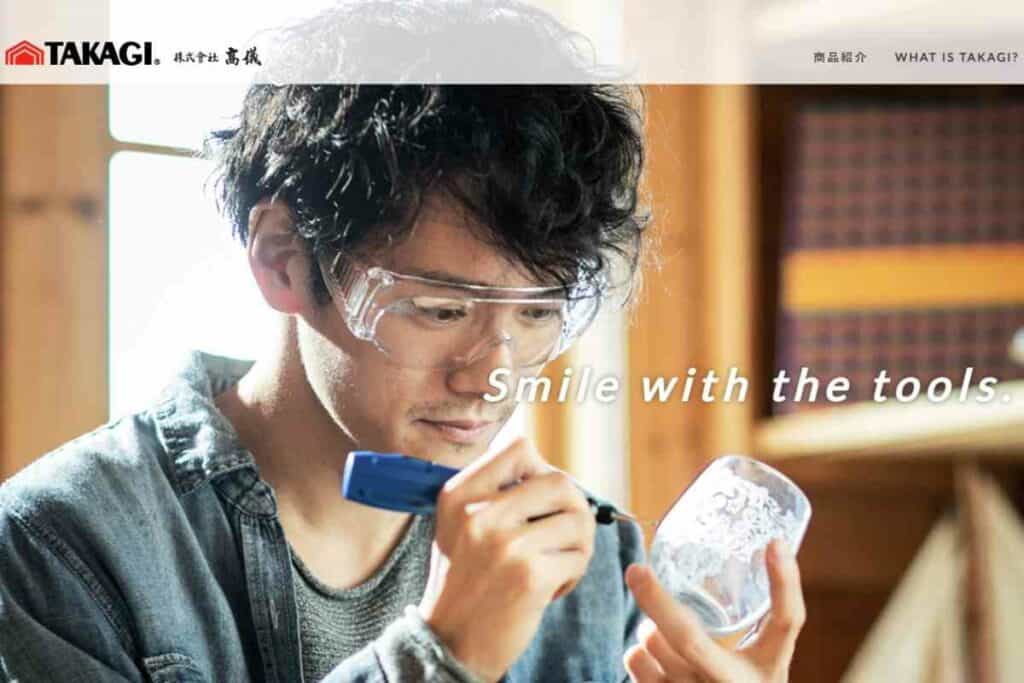 Sharp Corp is the export brand of Takagi Tools, an expert in saws of all kinds for over 150 years.
They manufacture and sell saws under a range of different brands.
In America, the saws are sold as Shark Corp, while the Japanese brand has its own unique shark logo.
They also have a brand of traditional Japanese saws called Takumi.
About Takagi
Takagi Shoten Co. was founded by Gihei Takahashi in the mid-19th century.
This ironmongery company has always forged saws and grew to supply them throughout Japan and overseas, to Taiwan, China, and the United States.
During WWII, Takagi supplied saws and hardware to the Japanese Navy.
Post WWII the company expanded its operations, manufacturing tools, gardening supplies, and kitchen supplies throughout Japan.
Shark Corp is a U.S. subsidiary based in California.
Takagi Brand Profile
Why Takagi?
1. Expertise in blade manufacture
Takagi leads the market for pull saws. 150 years of experience in saw craftsmanship puts this company ahead of competitors.
Blade manufacturing techniques are constantly innovated using state-of-the-art technology.
2. Authentic Japanese saws
Despite being a global company with a highly automated manufacturing process, the company still retains traditional Japanese blade manufacture with its Takumi brand.
Their Japanese saws are engineered to remove much less wood with much less energy required. 
3. Value for money
Takagi tools have a great reputation for their manufacturing quality. 
Takagi products
Takagi tools are great quality tools for the home and garden. They're a great pick if you love handtool woodworking and trimming.
Here are some great quality tools with Japanese brands and manufacturing quality to add to your collection.
4. Three Peaks Giken Co., Ltd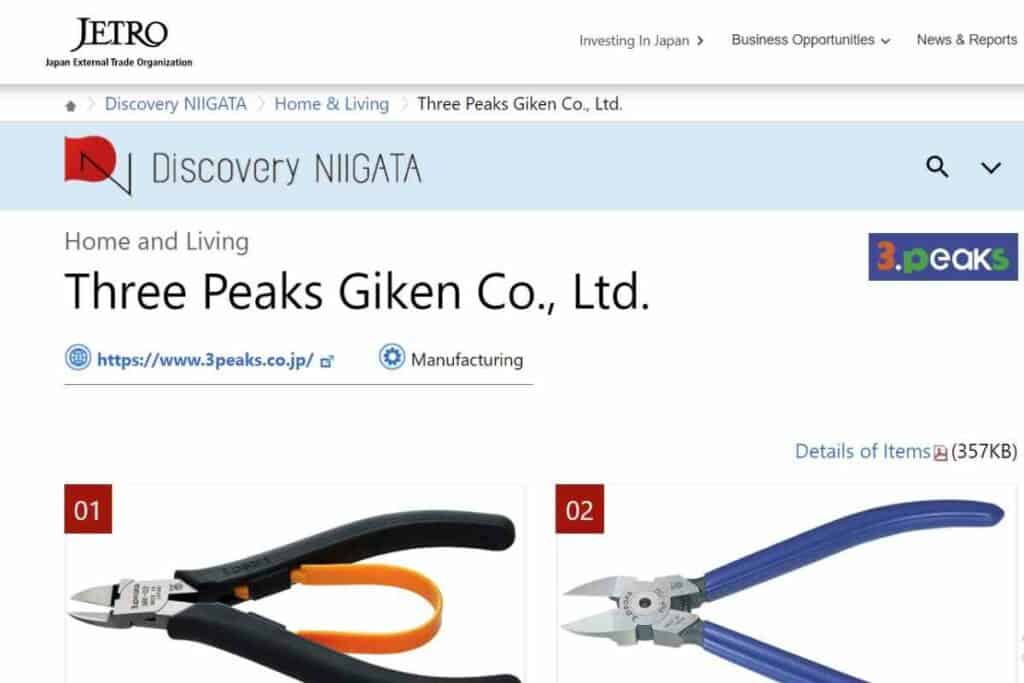 Three Peaks is a Japanese tool company that specializes in handheld grippers, cutters, and pliers.
It is based in a region of Japan that is well known for its metalworking and has achieved a great reputation for the tightness of the hold of its grips.
These are great technical tools that make fine tasks less awkward due to their precision and reliable performance.
About Three Peaks Giken
Three Peaks Giken started in 1940 as the Koyama Iron Works in Sanjo City.
Its owner Seishichi Koyama started processing parts for a variety of machines on a sub-contractor basis.
In the 1950s, the company refinanced to establish new facilities manufacturing tools under its own name.
In the 1960s Koyama Iron Works built its reputation for manufacturing strong and heavy-duty pliers, explaining the company's range to include long-nose pliers and nippers in the 1970s. 
Three Peaks Giken Brand Profile
Why Three Peaks Giken?
1. Specialists in pliers
Over 70 years of metalworking and plier manufacture have made this company expert in pliers and nippers.
The workmanship in their jaws is very high quality, using diamond-shaped pipe grips increases the strength of the hold.
These pliers are easier on your hands and can be handled and rotated easily in small spaces. 
2. Customer-centric approach
Three Peaks Giken has developed its extensive product range by responding to the needs and wants of its customer base.
Its tools are easy to handle and support the user's technical skill and craftsmanship. 
3. Excellent product quality
Three Peaks Giken builds on the metalworking heritage of Sanjo City to develop and manufacture pliers that are exceptionally powerful and precise.
If you're assembling a comprehensive toolkit. A pair of Three Peaks Giken pliers deliver sustained performance and last a lifetime. 
Three Peaks Giken products
This niche Japanese tool brand is a high-quality and cost-effective choice for pliers, nippers, and cutters.
Here are some of their current products.
5. Toyo Co., Ltd. – トーヨー株式会社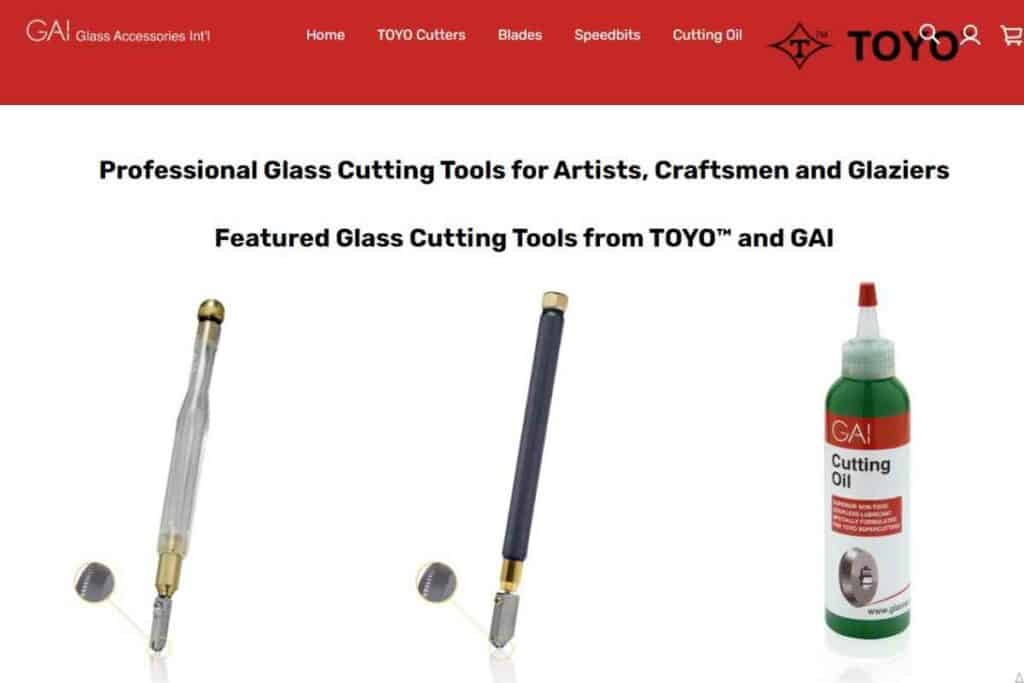 Toyo is a renowned manufacturer of glass-cutting tools which are supplied for artists and glaziers to use.
As a specialist manufacturer, the cutters are sold worldwide and are highly sought-after because of their sharp cutting performance. 
About Toyo
Toyo has been producing wheeled glass cutters for 111 years. It was founded in Miyagi prefecture, and by the mid-1960 had relocated to Osaka.
The company has had several innovations including tungsten carbide wheel glass cutters, electric discharge-ground wheels, and the 'Tap' wheel glass cutter which vibrates as it scores.
The main products sold by Toyo now are glass cutters which can have a pencil grip, pistol grip, or custom grip.
Toyo also produces accessories for their cutters including replacement blades and oil. If you want to drill glass or porcelain.
Toyo also has a range of Speedbits that can safely penetrate glass without breaking it. 
Toyo Brand Profile
Why Toyo?
1. 100% niche
Toyo is one of the few specialist glass cutter companies in the world.
There are many counterfeit versions, so they should only be purchased from specialist retailers. 
2. Over 100 years of expertise
Toyo has been making glass cutters for over a century and has not diversified its products in any way.
This indicates that they are producing successful products that consistently do the job.
3. Glass-cutting equipment that is suitable for professionals
Though Toyo cutters are extremely popular with artists and hobbyist, it produces professional and industrial glass-cutting equipment that be used to cut, television screen glass, car windscreens, and architectural glass for construction projects. 
Toyo products
If you work with glass, a Toyo cutter is an essential item for your toolbox.
Here are some of the best glass cutters on the market.
6. Tsubosan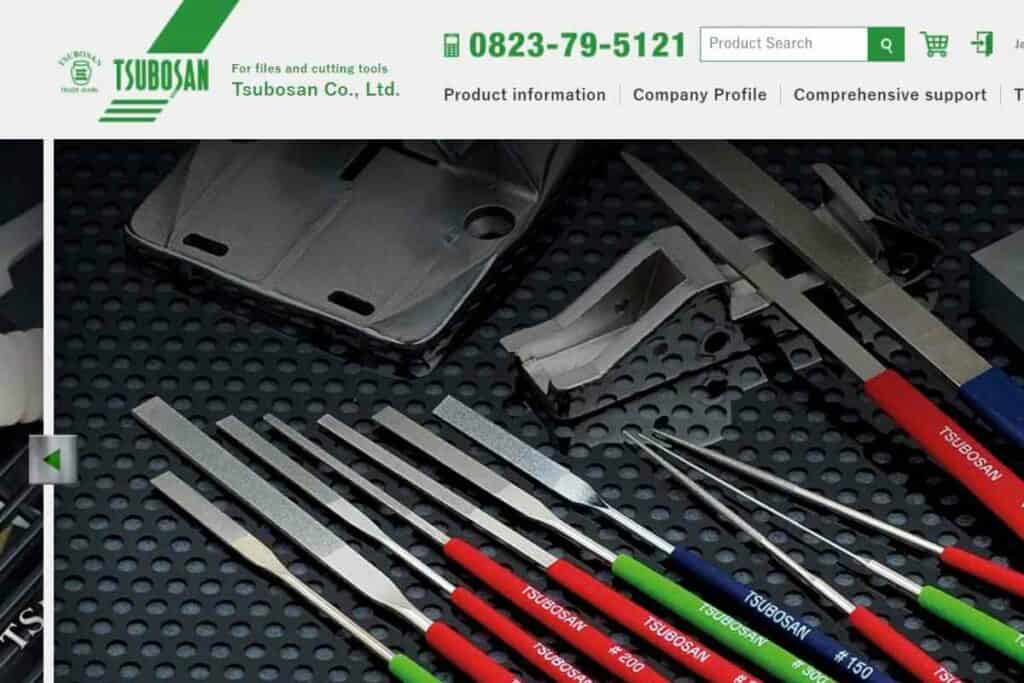 Tsubosan is Japan's leading manufacturer of files with an encyclopedic inventory of this tool.
It is often a recommended choice for craftsmen who need unique files that can do specific jobs with great ergonomics and control.
Tsubosan exports its files globally with consumer and professional ranges available. 
About Tsubosan
Tsubosan has produced files for over 140 years. The company was started by three brothers of the Kajiyama family in 1928.
By the 1960s, the file business merged with Kobe Steel Manufacture Ltd. and was renamed Tsubosa Smelting Ltd.
Tsubosan excelled in producing steel files with excellent durability, aided by their steel manufacturing expertise.
Tsusoban has manufacturing facilities across Japan and an office in Shanghai, China.
Tsubosan Brand Profile
Why Tsubosan?
1. Exceptional hardness
Tsubosan steel forged files are extremely hard. This makes them tough dense and extremely abrasive.
The hardness means that you do not need to apply a lot of pressure to get a controlled and precise finish to the wood plastic or metal you file.
2. Durability
Tough Tsubosan files are a great investment for your toolbox because they last and last. The secret to their durability is the quality of the steel that is used to forge them.
3. Tsubosan produces one of the best hardness testers on the market
Tsubosan produces a leading hardness tester set, that you can use to test the HRC harness of many metals.
Use the graded testing files on a level surface to test the hardness of a blade. If the blade is harder than a particular testing file it will skip off the metal surface.
If the file bites into the steel, then the blade file is as hard or harder than the tested metal.
Tsubosan products
Tsubosan files are a great buy if you want a quality handtool from a Japanese brand with heritage.
Here are some of their bestselling products.
7. VESSEL Screwdrivers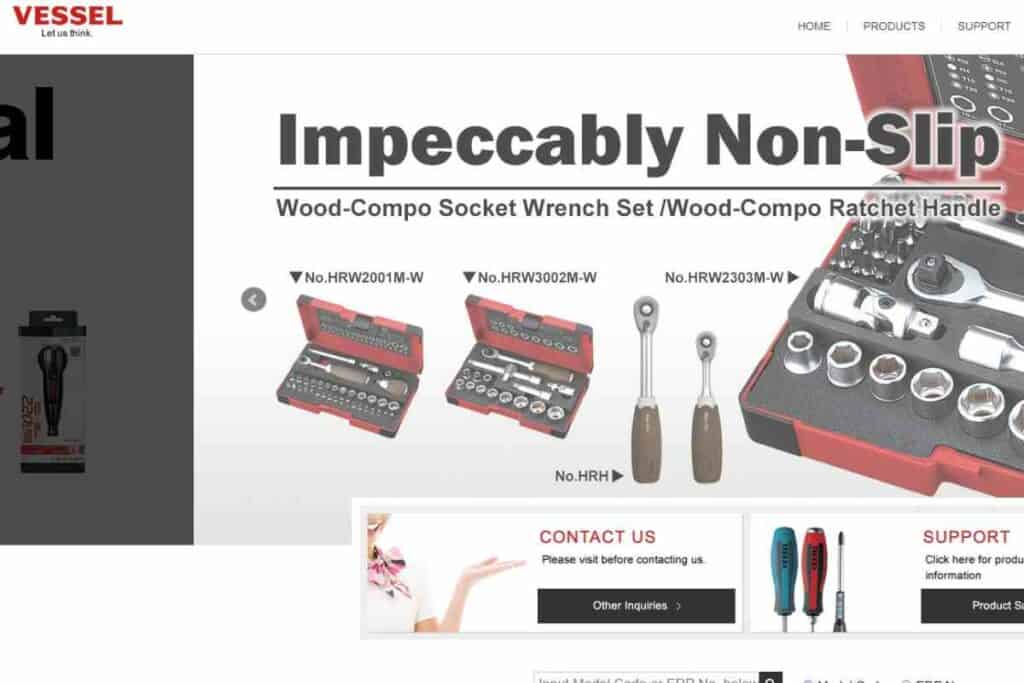 VESSEL is Japan's largest screwdriver manufacturer, selling over half of all screwdrivers in the country.
It's easy to see why as the company has a massive range of screwdrivers including tools with LED lighting and manual and electrical modes.
Aside from its thriving domestic market, VESSEL exports hand tools worldwide. 
About VESSEL
VESSEL was founded in 1916 with a focus on manufacturing domestically designed and produced screwdrivers, setting themselves apart from other ironworks in the country.
The screwdrivers they produced were included with industrial equipment like sewing machines and looms.
By 1933, the company began to label its screwdrivers with the bold 'VESSEL' logo, setting them apart from competitors. 
VESSEL prospered in the 1950s and diversified its manufacturing to include pneumatic drivers and bits, air impact drivers, and wrenches.
They expanded their range of screwdrivers to include every known type, which has continued to the present day.
VESSEL Brand Profile
Why VESSEL?
1. 'Singleness of purpose'
VESSEL has strong brand values. The company's mission statement from its founder prioritizes making products that are high quality and reasonably priced.
VESSEL strives to maintain customer satisfaction by ensuring every tool meets the stringent quality standards of professional tools.
2. Innovative products
VESSEL strives to bring new useful product lines to market as quickly as possible.
To achieve this, the company invests in manufacturing facilities that can adapt to producing new or improved designs.
Each manufacturing facility focuses on a specific type of tool with continual research and development for improvements. 
3. Ergonomic design 
VESSEL screwdrivers are designed to have a comfortable grip that makes them safe to handle.
All screwdrivers conform to the human hand making their use intuitive.
VESSEL screwdrivers undergo rigorous testing to ensure that they do not require awkward movements or excessive force that could harm the user or damage the materials being worked on. 
VESSEL products
VESSEL has a comprehensive range of screwdrivers including unusual electric ones.
Here are some of their most popular screwdrivers and screwdriver sets.
8. Shimano 島野工業株式会社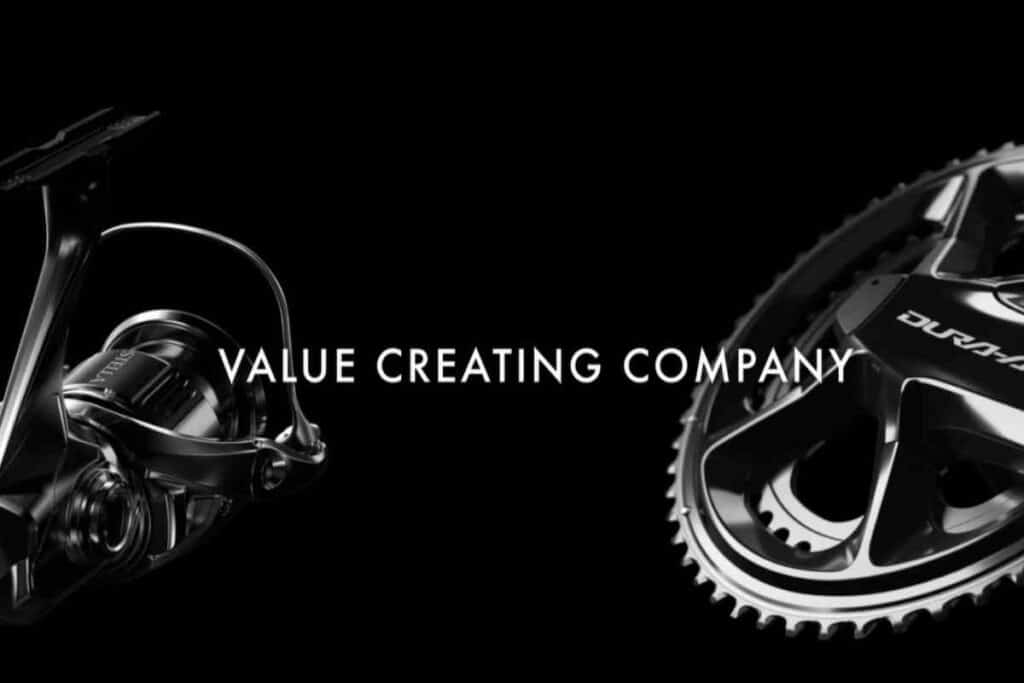 Shimano is one of Japan's most famous brands, particularly for anglers and cyclists!
This multinational company has leveraged the metalworking expertise of Sakai City to become the world's leading manufacturer of bicycle parts and tools.
If you want to repair or customize your bike, you'll be reaching for Shimano tools.
About Shimano
In 1921, Shozaburo Shimano opened the Shimano Iron Works in Sakai City.
His factory manufactured free wheels for bicycles, a complex component that was in demand. By 1940, Shimano was the president of a company with 300 employees.
From the 1950s onward, Shimano developed and produced several innovative bicycle components including an internal speed changer, coaster brakes, and road racing components.
The success of Shimano components led to the company setting up offices in America, Europe, and Singapore in the 1970s. 
Shimano's race bike gears, components, and tools featured prominently in many of the world's most famous cycling tours and races.
Shimano is now a multinational conglomerate that dominates markets for cycling, fishing tackle, snowboarding, and golf equipment. 
Shimano Brand Profile
Why Shimano?
1. The market leader 
Shimano components are present in over 70% of the bicycles that are manufactured worldwide.
The company has led bike innovation, with many patented gears and tools.
This brand is inescapable when it comes to cycling, so you can be assured that the components you purchase have a high degree of compatibility with other brands. 
2. Comprehensive range of tools to build or enhance your bicycle
Japanese companies are renowned for their exhaustive inventories.
Shimano is no different.
Bike components and tools are 80% of its market and you should be able to find virtually any technical bike component you require from this famous brand. 
3. Well-made and competitively priced goods
Shimano bike components are a cost-effective choice, without scrimping on quality.
It has reliable parts and tools for every price point. This is because of their broad foundation in manufacturing and healthy market share. 
Shimano products
Shimano tools and bike components are a great example of Japanese engineering.
Upgrade your race bike or MTB cost-effectively with these high-quality Shimano tools and parts.
The best Japanese tool brands FAQs
In conclusion
Japan has a unique history and heritage of craftsmanship that still shows up in its manufacturing exports.
These Japanese tool brands make products that have excellent reliability and quality, especially if the tools are manufactured in Japan.
It's no surprise that with such great products, Japanese tool brands continue to attract an international following.