For many people, Japan is the destination of a lifetime that they just might not get to visit.
But if you can't get to Japan right now, it doesn't mean you can't have an immersive experience that brings the iconic sights and destinations of Japan to you.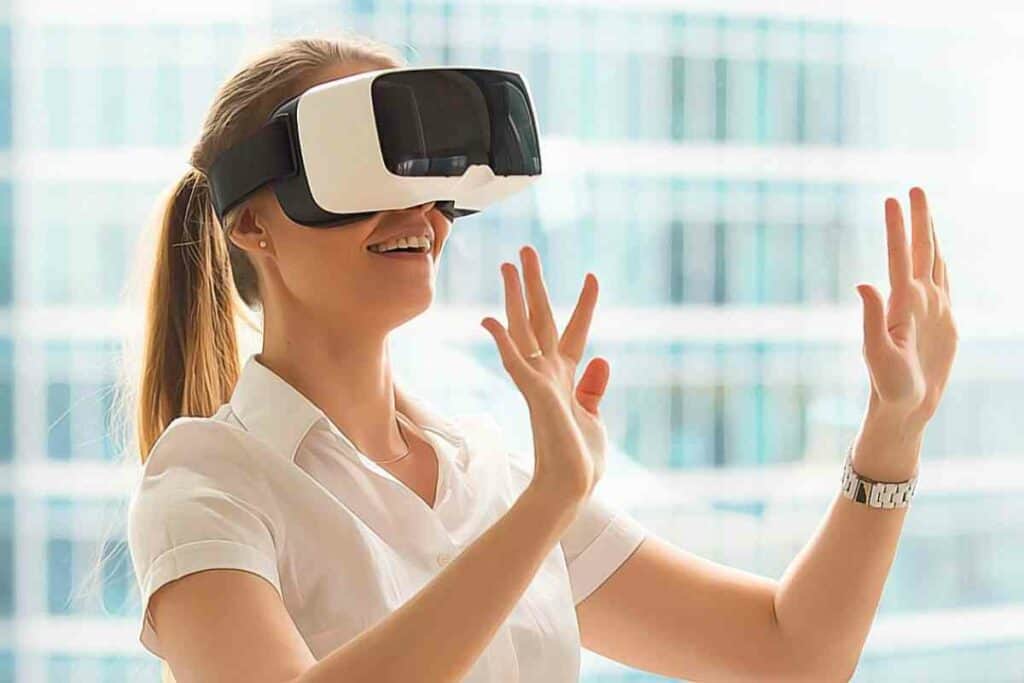 Virtual Japan tours were introduced during the 2020 pandemic but have continued to grow in popularity as a convenient way to experience world-class sights and attractions in Japan.
In this article, we share 6 of the best virtual Japan tours to experience right now. 
When Japan closed its doors in 2020, virtual tours came to the rescue!
As a consequence of COVID-19, entry to Japan has been heavily restricted for over two years.
Not only were the numbers of foreign visitors slashed, domestic distancing protocols and regulations meant that the major attractions of Japan were shuttered for many months, creating a cultural dearth that the country is only just recovering from.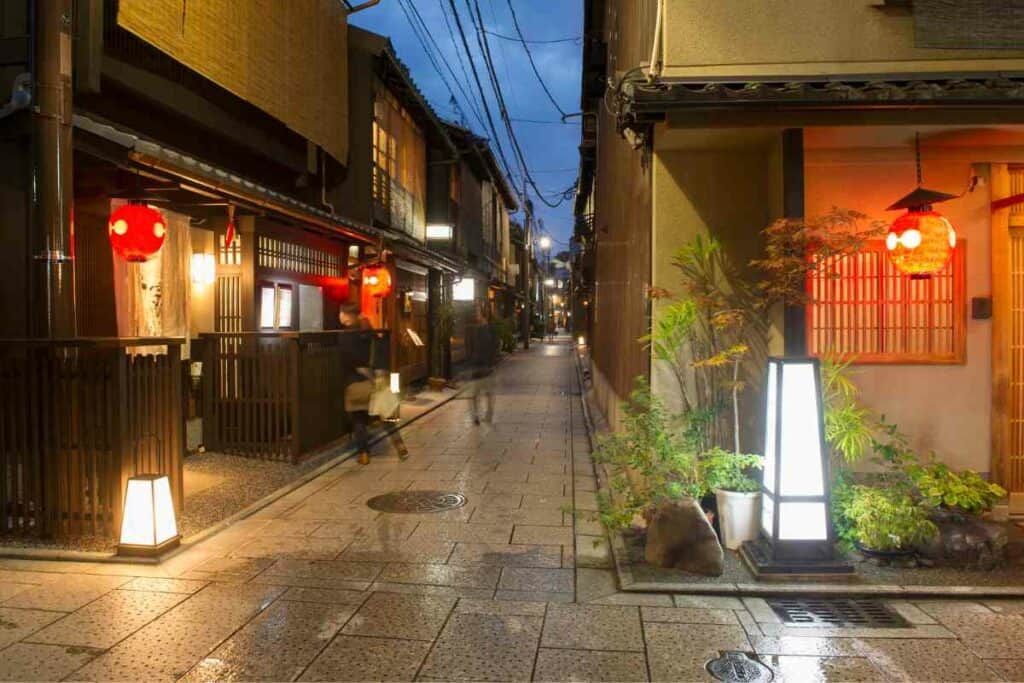 Virtual tours were developed by Japanese museums, cultural sites, and independent content creators to remind the world what Japan has to offer.
These elaborate, high-definition video tours have used advanced technology to deliver immersive or augmented reality experiences that transport you to some of Japan's most iconic landmarks. 
What is a virtual tour?
Virtual tours are multimedia simulations of real locations, composed of images, video, and audio.
It delivers detailed panoramas, 3D reconstructions, and 360-degree views that can be navigated using a computer mouse or, if compatible, a VR headset.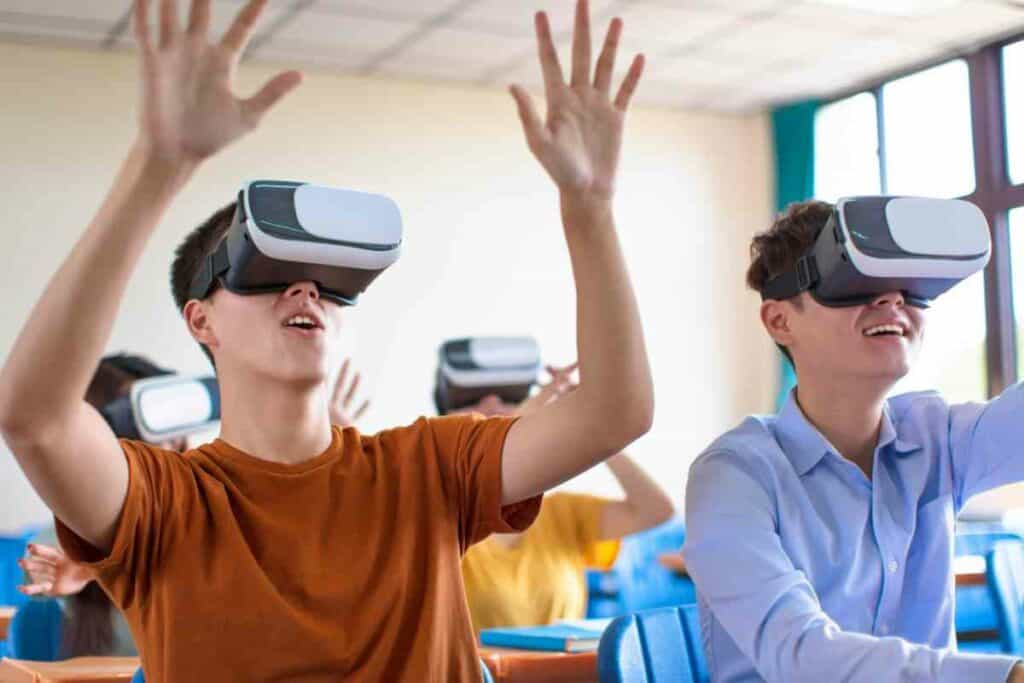 These tours have existed since the mid-1990s but became prominent in 2020 as a virtual travel solution for people who were made to stay home.
The following types of Japan virtual tours are available:
Virtual tours of Japan
Video tours of Japan
VR Tours of Japan
360° virtual tours of Japan
Many of the best Japan virtual tours are virtual reality (VR) tours that have been specifically developed for viewing with a VR headset like the Oculus Quest VR headset. 
Virtual travel is one of the key applications of VR and the outstanding natural beauty, stunning architecture, and vibrant culture of Japan is perfect for this platform!
Why take a virtual tour of Japan?
Why not? Technology is able to bring the sights and sounds of the Land of The Rising Sun to anyone, anywhere in the world.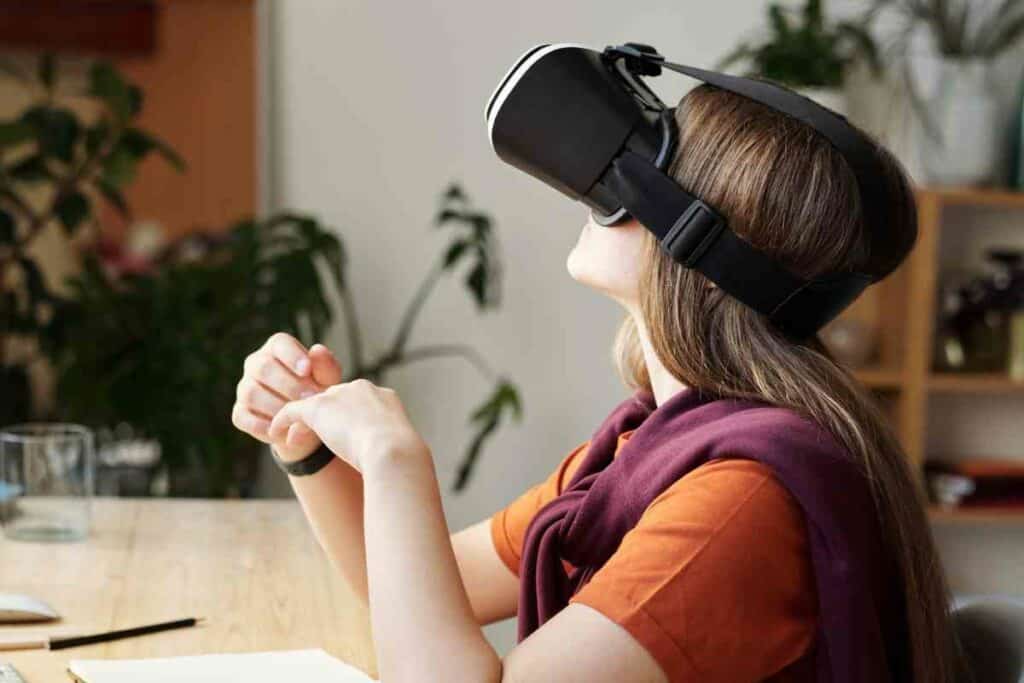 A virtual tour is perfect for:
People who want to learn about Japan
Someone who is planning a trip to Japan and need detailed information about specific locations
Those who have a disability that may prevent access to certain attractions
Folks miss Japan and want to return
6 of the best Japan virtual tours to experience right now!
These high-definition virtual tours include Japanese cultural landmarks, natural scenery and the lively atmosphere of urban living.
Enjoy these 6 outstanding virtual tours that make Japan only a click away. 
1. Wander downtown Takayama (高山) with an online tour 
This lively and informative virtual tour of the city of Takayama in Gifu prefecture takes in the home of sake.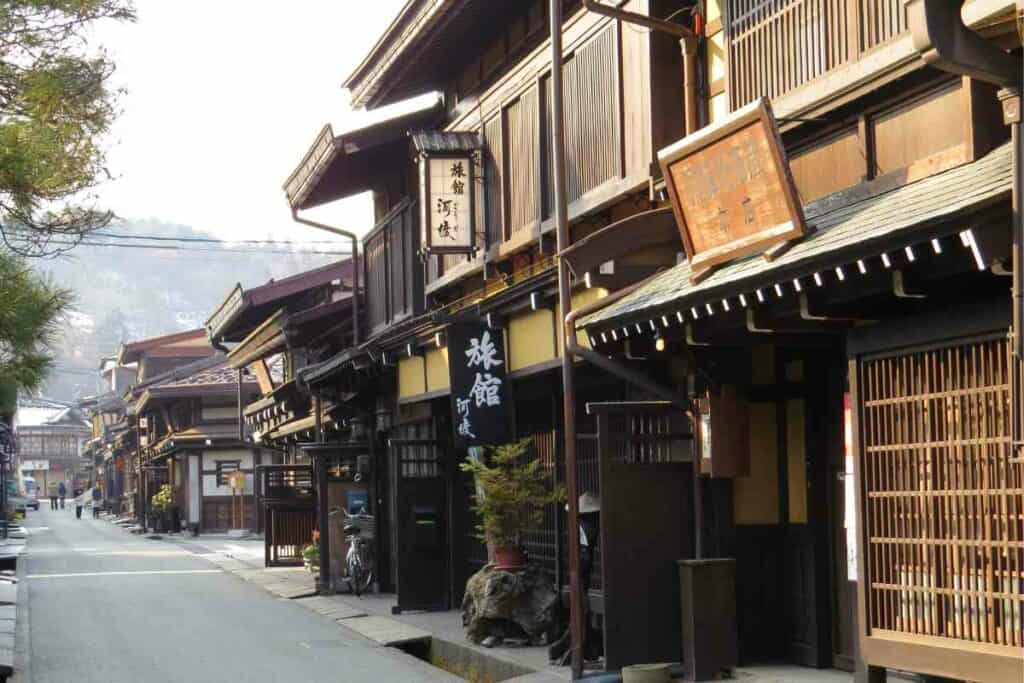 The Takayama downtown online tour features Luca, a local guide who was inspired to create this popular virtual tour during the pandemic.
Post-2020, this tour available on Viator, has gone from strength to strength.
Join Luca for a 30-minute immersion in the history, architecture, and crafts of Takayama, including an introduction to sakè making.
Click here for the Takayama downtown online tour
2. Tour the Maki-do (満奇洞) Caves
The Maki-do Caves are a highlight of travel to Niimi, Okayama Prefecture. These limestone caves extend over 450 meters to a subterranean lake.
This Natural Monument of Okayama Prefecture named the Dream Palace is beautifully rendered in this virtual reality tour that is compatible with VR headsets.
Instructions and details of the cave are presented in English including details of open hours and entrance fees if you get the opportunity to visit the caves in person. 
Click here for the virtual tour of the Maki-do Caves 
3. Absorb the sights and sounds of Tokyo and the Tohoku region
The TOHOKU X TOKYO website is a site that promotes travel between Tokyo and the Tohoku region in northwestern Japan.
Alongside the travel reports and itineraries for these renowned regions, are some beautifully produced 360° virtual reality videos that give you a taste of the scenery, hospitality, and lifestyles in unusual northern cities like Aomori:
Click here for the Tokyo and the Tohoku 360° virtual reality videos
4. Explore Shirakawago village in Gifu Prefecture
Shirakawa-go a mountain village in Shogawakyo Valley is probably too remote for many tourists.
However, it is a beautifully preserved example of traditional Japanese architecture with the most gassho-zukuri farmhouses in Japan.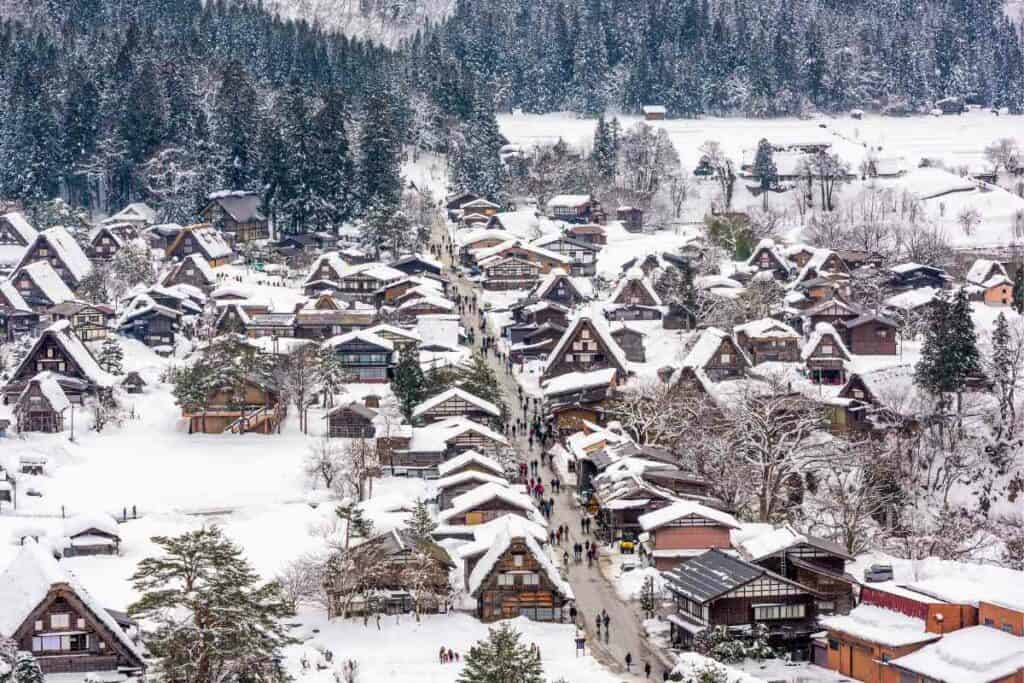 This high-definition 360° virtual tour shows the detail of the deeply thatched roofs of these wooden houses that were built without nails.
This UNESCO World Heritage site can be virtually toured at different seasons, with soothing traditional music to accompany the VR video.
Click here for the virtual tour of Shirakawago village
5. View exhibits at Japan's National Museum of Nature and Science at home
The National Museum of Nature and Science in Tokyo has created one of the best virtual tours, with a 3D virtual tour that gives you access to over 25,000 exhibits from around the world.
You can choose to tour either the Global Pavillion or the Japan Pavilion, navigating around the various floors of the museum to take a closer look at the flora and fauna of the islands of Japan.
The museum also showcases the many Japanese advances in science and technology on a dedicated floor. 
Click here for the virtual tour of the National Museum of Nature and Science in Tokyo 
6. Explore the world of Geishas with a virtual walkthrough nighttime Gion
The winding alleyways of Gion district in Kyoto were made famous by the Oscar-winning film, 'Memoirs of a Geisha.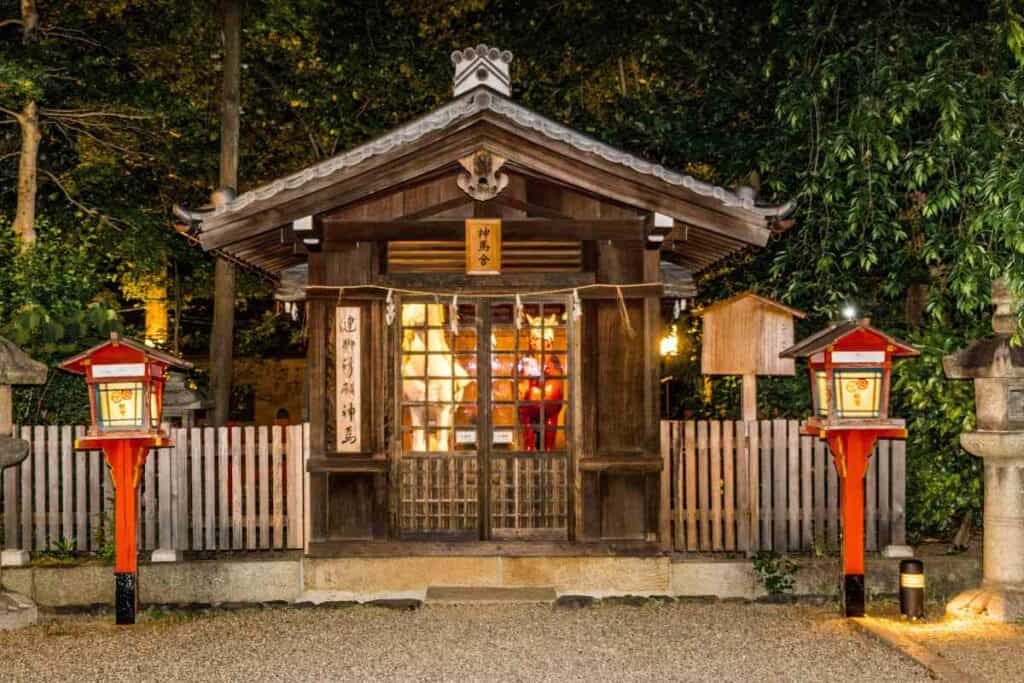 This paid-for virtual tour is delivered live by a knowledgeable English-speaking guide. It is one of the most popular Japanese walking tours on TripAdvisor's Viator platform, with over 214 4 and 5-star ratings.
You will join their walking tour that is being filmed in nighttime Gion, starting at Gion Omoide Museum. 
Click here for the Gion Walking Tour by Night 
Rounding Up 
Over the last three years, virtual tours have been a lifeline to the many people around the world who are interested in visiting Japan, but cannot get there.
Enterprising tour guides and attractions have harnessed technology to give you a great experience that brings you closer to parts of Japan you may not have seen before.
So next time you're missing Japan, simply click and join one of these outstanding VR tours from the comfort of your own home!