The Nine Hours Hotel at Narita Airport is a unique place to stay when visiting Japan.
These incredibly tiny but perfectly well-equipped hotels, also known as capsules or pods, have become extremely popular over the past few years.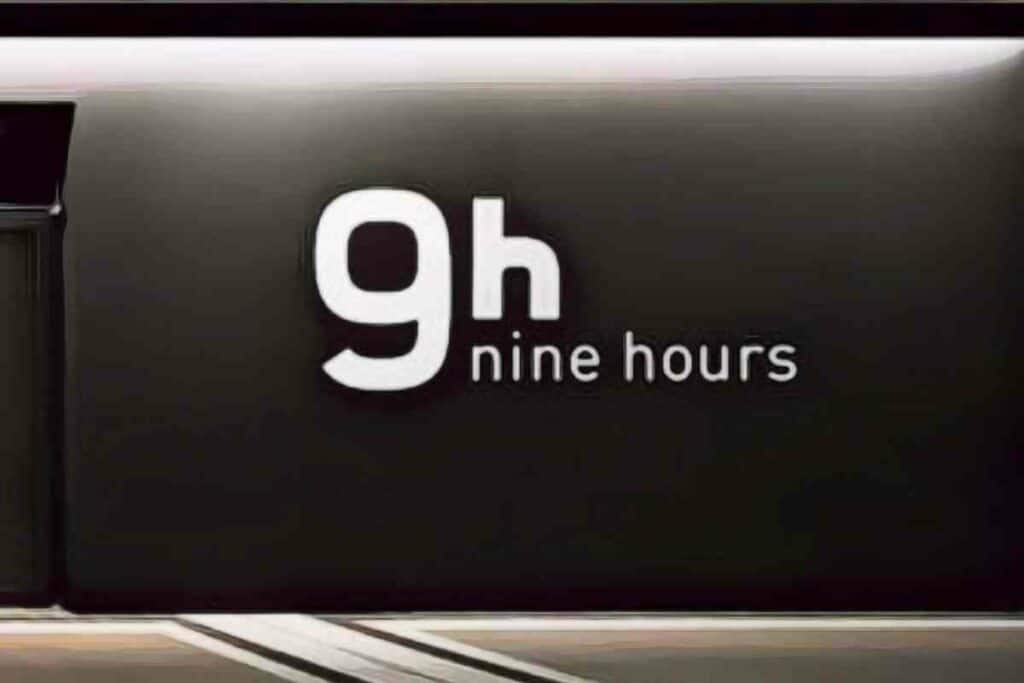 Let's find out more about this excellent hotel.
Capsule Hotels History
Capsule hotels offer a unique accommodation option for busy travelers. They originated in Japan but have grown in popularity worldwide.
These hotels provide small, compact spaces stacked together in a communal area, often known as "capsule ryokan" or "pod hotels."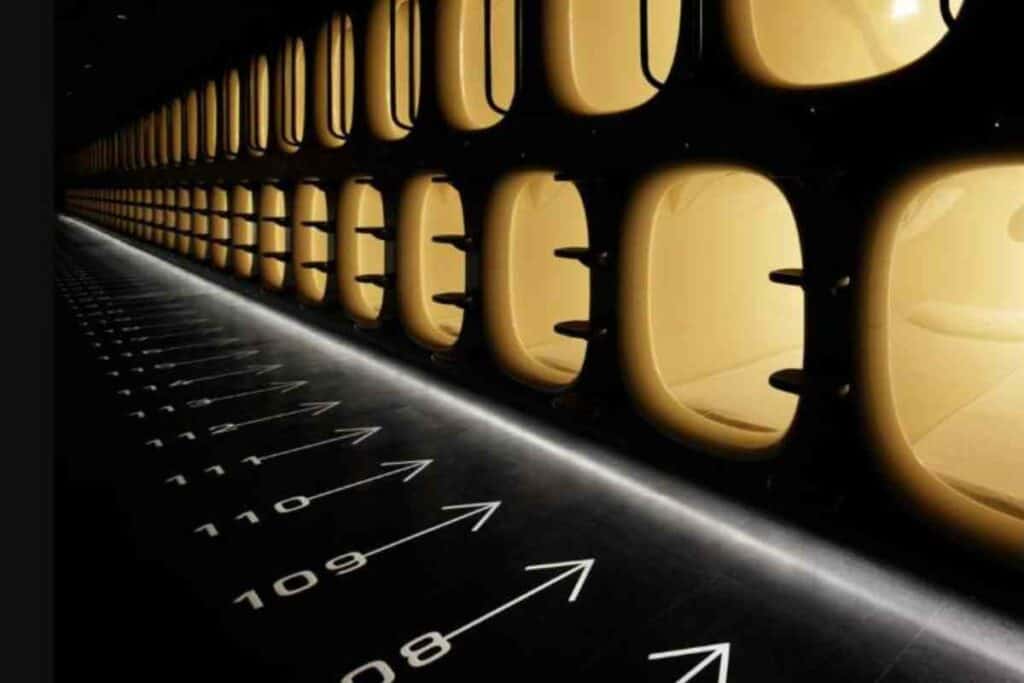 The traditional concept of capsule hotels involves stacked pods, but some variations on this have emerged. "Bookshelf" style capsule hotels have beds arranged in rows along the walls, resembling shelves.
They are designed to offer tourists and businesspeople an affordable and convenient place to sleep—especially those on a tight budget or seeking a quick overnight stay.
There are also popular with younger travelers wanting a unique experience in budget-friendly accommodation.
Capsule hotels were developed in the late 1970s in Japan. They were primarily created as a solution to provide affordable accommodation for businesspeople traveling for work and people who worked late and missed the last train home.
What to Expect?
Although many people enjoy the experience of sleeping in a small pod, many others may find it claustrophobic.
If this could be you, it's best to do your research and maybe look at some photos of the hotel, and the pods, before you commit to an overnight stay in one.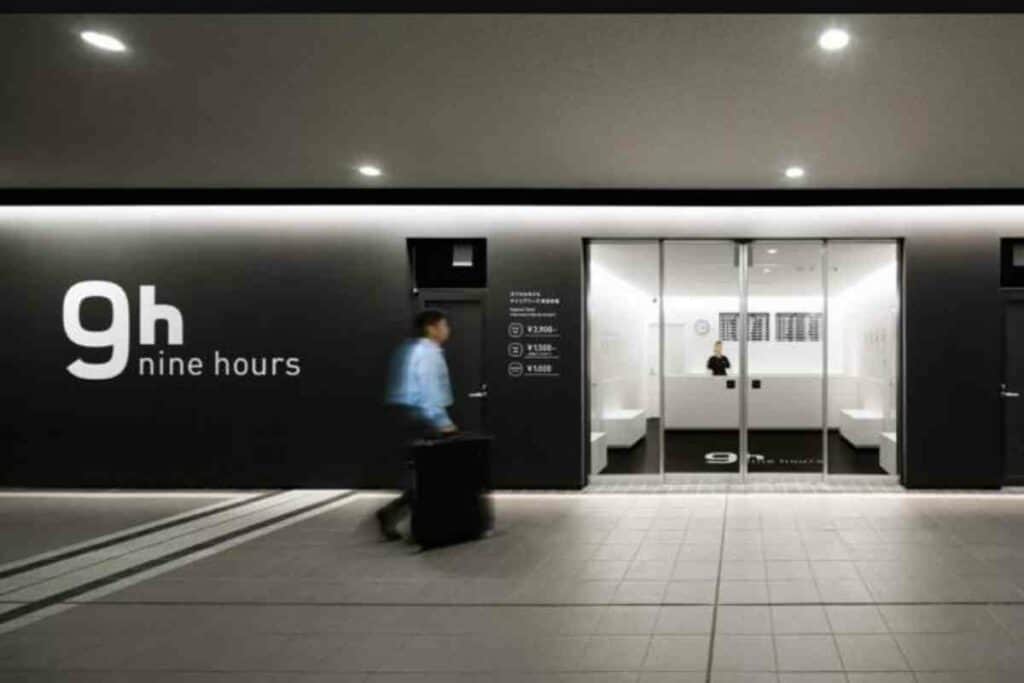 It's important to note that capsule hotels do not offer the same level of comfort that one would expect in a regular hotel.
As the pods are very close together, some noise disturbance is to be expected. This may be from other people snoring, TVs or radios, air conditioning, or just the sound of others arriving and leaving the pods. It is advisable to bring earplugs if you are easily disturbed by noise.
Some capsule hotels may require guests to remove their shoes are store them at the entrance.
The First Capsule Hotel
The first capsule hotel was named "Capsule Inn Osaka" and was designed by Kisho Kurokawa in 1979.
It was opened in Osaka and featured a pod-like structure with individual sleeping compartments stacked on top of one another.
Each capsule was comprised of fiberglass and reinforced plastic and had very basic amenities, such as a bed, a small TV, and a radio.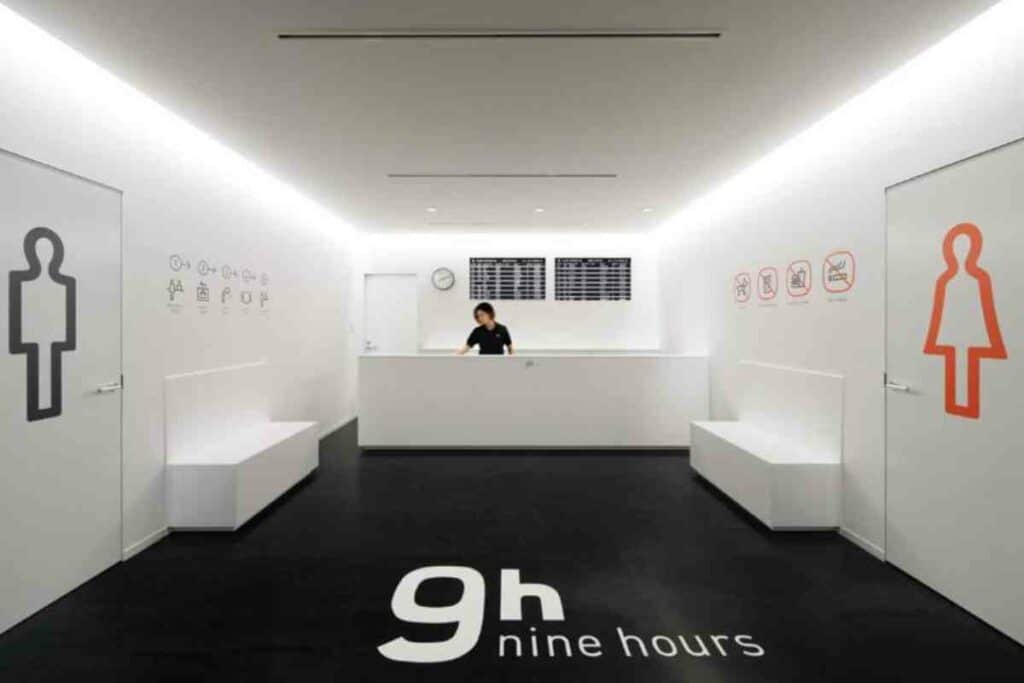 Capsule Hotel Popularity
The capsule hotel concept gained popularity in the 1980s among budget-conscious travelers, especially businesspeople in Japan.
The convenience of low-cost, simple accommodation attracted a steady stream of customers. Major cities like Osaka and Tokyo built more hotels due to higher demand.
Throughout the 1990s and 2000s, capsule hotels began to diversify their offerings.
Some created women-only floors or separate sections for males and females—many added facilities like saunas, internet cafes, and vending machines.
In the late 2000s and 2010s, the concept of capsule hotels spread beyond Japan, with many other countries realizing their popularity. They quickly gained attention across Asia and Western countries as a unique, low-cost option for travelers.
Over the past ten years, as demand for these hotels has increased, they have undergone various upgrades.
Some rooms now come with flat-screen TVs, Wi-Fi, power outlets, and personal climate control. More futuristic elements have been added to give the pods a sophisticated look.
The Nine Hours Hotel
The concept of a "nine hours" capsule hotel originated in Japan and is known for its minimalist design and efficient use of space.
The name refers to the recommended amount of sleep (7 hours) plus an additional hour to relax before and after sleep.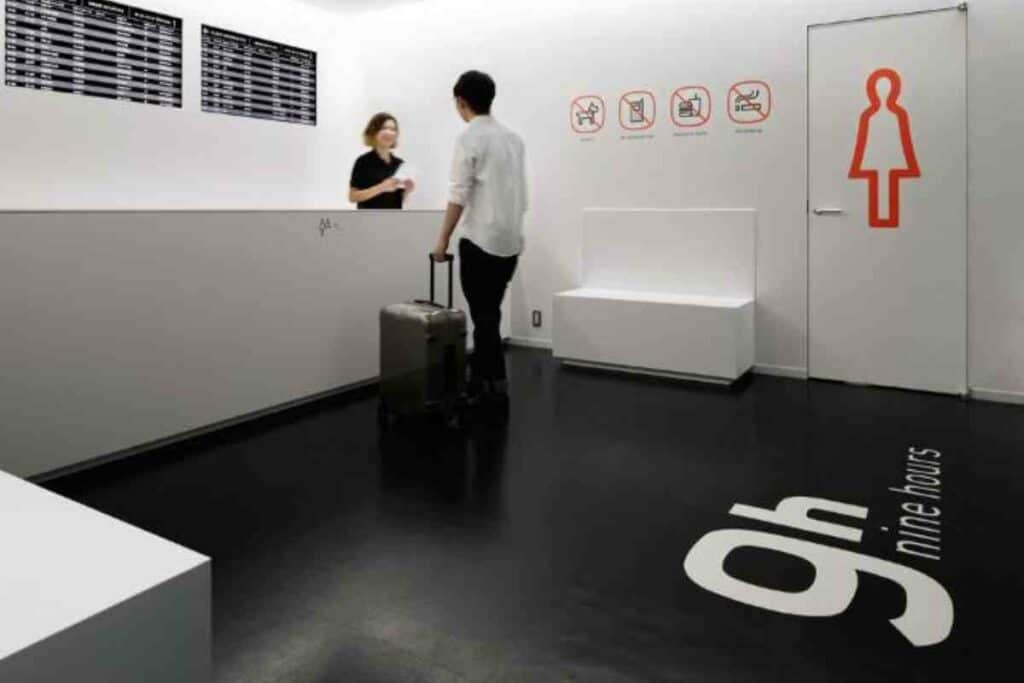 Narita International Airport, in Japan, offers several capsule hotels for travelers.
The "Nine Hours Narita Airport" offers minimalist modern capsules with comfortable bedding, lighting, and power sockets.
Each capsule is designed to provide a restful night's sleep and is even equipped with restroom facilities.
The hotel is compact and simple but does have a few basic amenities:
Wi-Fi: There is free Wi-Fi available in communal areas.
Parking: Public Parking is available and costs ¥ 2,000 per day.
Express Check-in: There is a 24-hour front desk, but the Nine Hours also offers express check-in, where guests can check themselves in using a QR code received on booking.
Climate Control: Each room has its own climate control and can be made cool or warmer according to the guest's needs.
Lockers: Lockers are available and are big enough to store two large bags. Should you need more luggage stowed away, this can be arranged through the airport directly.
Stay at the Nine Hours Hotel, Narita Airport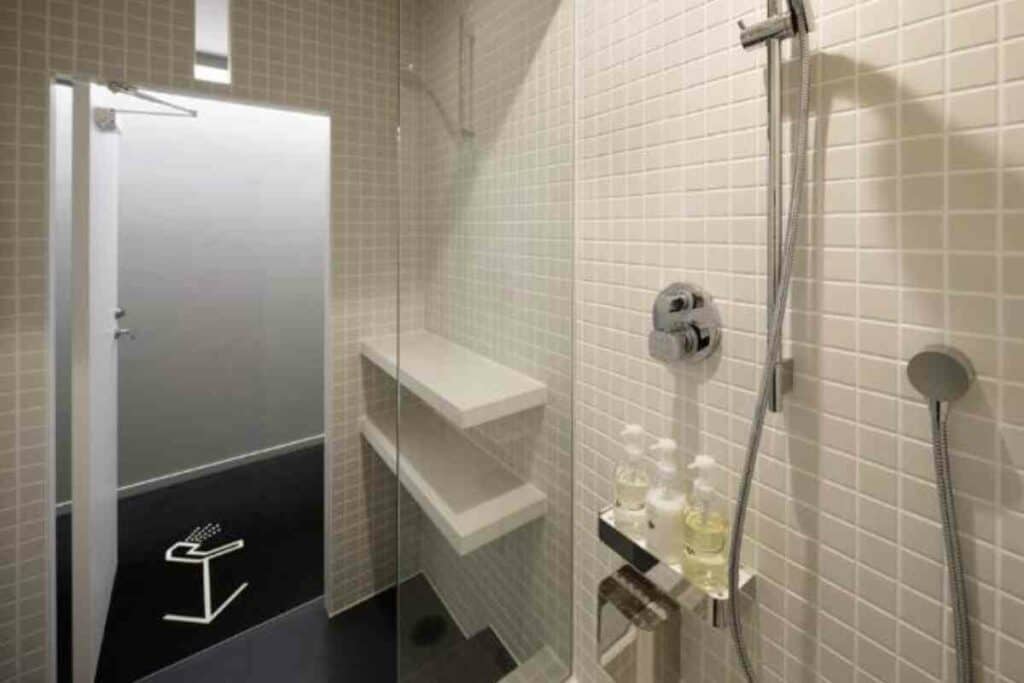 To stay at the hotel, you can book online through Booking.com or Expedia.com
Typically, you will check in at the reception desk and will be given a key or access card for your assigned capsule. These are usually stacked in rows with a sliding door or curtain, enabling privacy. Many capsules have separate areas for men and women.
It is worth noting that the Nine Hours Narita Airport Hotel can get busy, especially during peak times.
Nine Hours Narita Airport rooms are designed for sleeping, so they do not have extensive facilities like traditional hotels. However, they offer tired travelers a cheap place to sleep for the night close to the airport.
See the latest prices for Nine Hours Narita Airport Hotel
The size of the capsules at Nine Hours Narita Airport is roughly:
1.2 meters (3.9 feet) wide
2 meters (6.6 feet) long
and 1 meter (3.3 feet) high
Nine Hours Narita Airport has a strict no-smoking policy, although designated smoking areas are outside the premises.
It is also worth noting that guests staying more than one night will still need to check out and check back in before returning for another evening.
Narita Airport
Narita Airport, also known as Tokyo Narita Airport or Narita International Airport, is a major airport serving Japan's Greater Tokyo Area.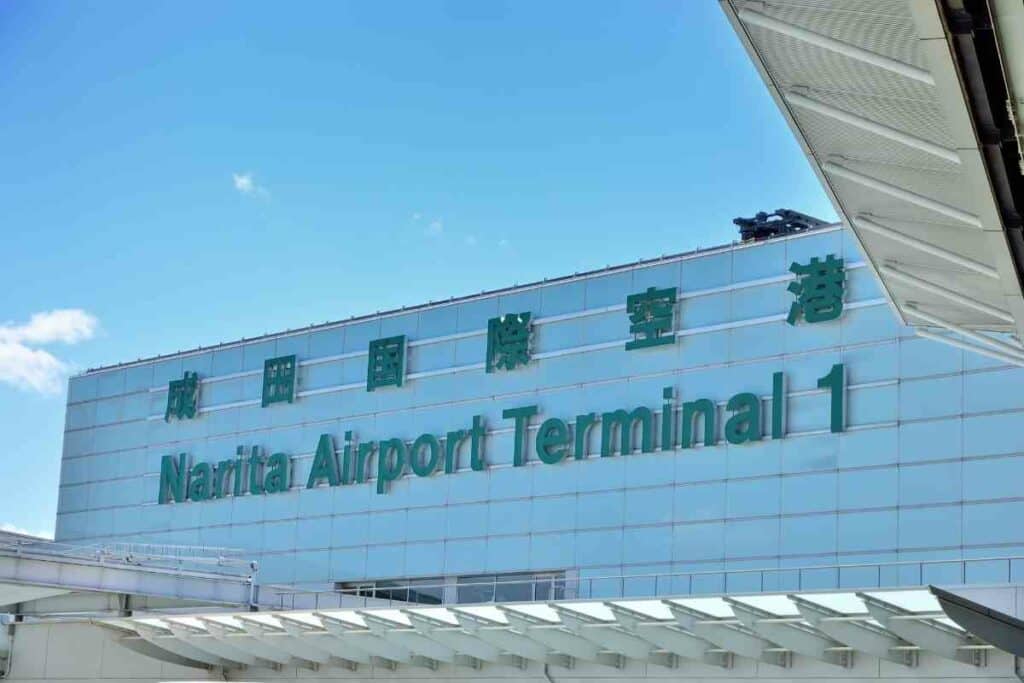 It is situated in Narita, Chiba Prefecture, approximately 60 km (37 miles) east of the center of Tokyo.
Narita Airport is a busy international airport and is a hub for several major airlines.
Here are some critical points about Narita Airport, where The Nine Hours Hotel is based:
International Flights: Narita Airport is the primary gateway for international flights to Tokyo.
Transportation to Tokyo: There are several options to reach central Tokyo, such as trains. The Narita Express, Keisei Skyliner, buses, taxis, and car rentals. The journey to Tokyo is around one to two hours, depending on the mode of transport and traffic conditions.
Services: There is a wide range of facilities available at Narita Airport to accommodate travelers. These include currency exchange counters, ATMs, baggage services, and luggage storage. Information desks, post offices, prayer rooms, medical facilities, and free Wi-Fi access throughout the airport are also available.
Dining and Shopping: The airport has many shops and restaurants. There are also duty-free stores and boutiques.
Nine Hours Narita Airport is ideally positioned inside Narita Airports Terminal 2.
The hotel has a 24-hour front desk and free WiFi in the public areas. Amenities like bath towels, toothbrushes, and nightwear are provided upon check-in.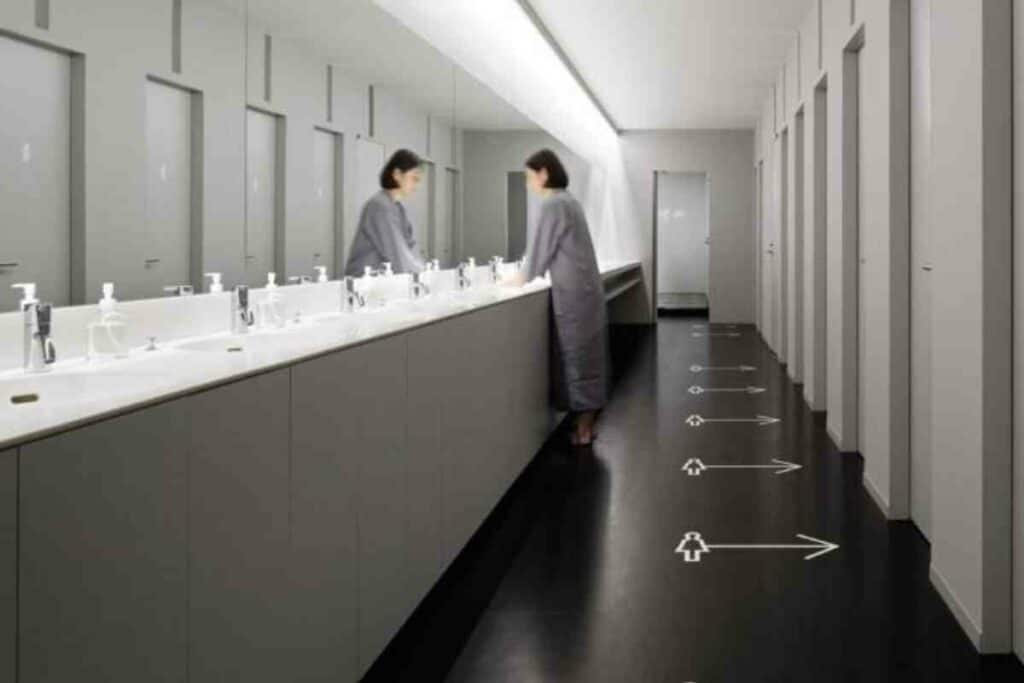 The personal lockers for guests can easily fit two large pieces of luggage, and other items can be securely stored at the airport when booked separately.
Shisui Premium Outlet Shopping Centre is 11km from Narita Nine Hours, and downtown Tokyo can be reached within 40-60 minutes by train.
Final Thoughts on The Wonderfully Unique Nine Hours Narita Airport
The evolution of capsule hotels shows their move from being a solution to provide simple, cost-effective accommodations for busy businesspeople to being a global phenomenon catering to a diverse range of travelers wanting a compact and affordable stay.
Nine Hours Narita Airport is ideally positioned in Terminal 2 for travelers wishing to stay close to the airport.