From the world's very first novel The Tale of Genji (Murasaki Shikibu) to multiple Nobel Prizes in Literature, Japanese writers certainly know how to express things in words.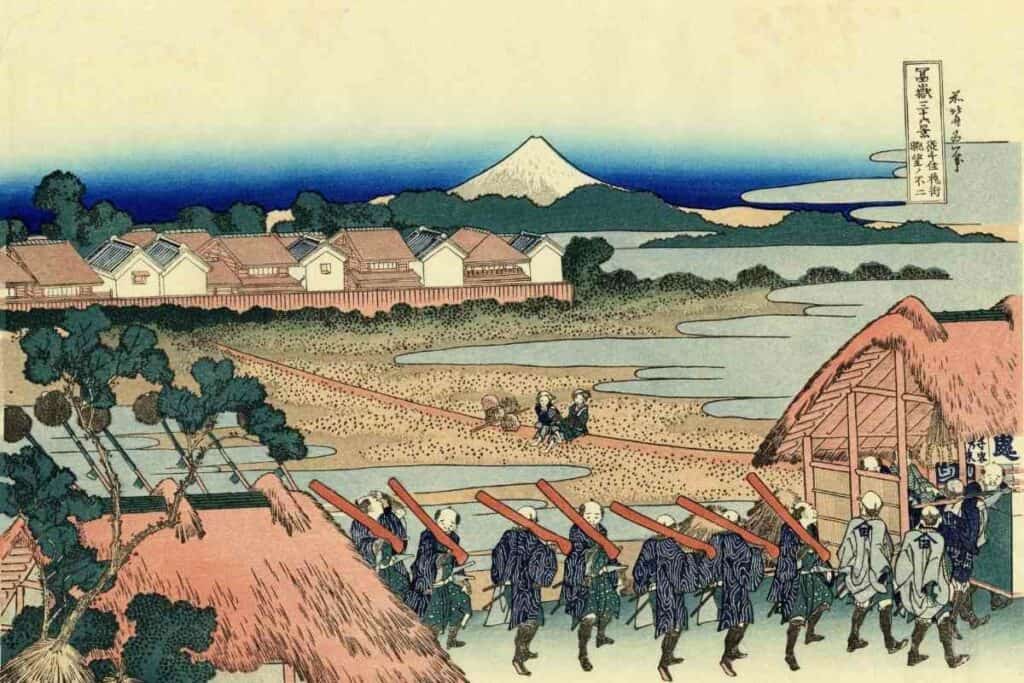 Classical poetry, manga, fiction – nothing is excluded from the Japanese literary domain.
From that ground-breaking very first novelist through to modern authors' progressive and challenging tomes, let's take a look at 25 of the most popular Japanese writers of all time.
1. Kyoichi Katayama
As far as authors go, Katayama struggled to get his stories heard.
His first two novels didn't drum up many sales and it looked like his third novel was going the same way.
With the original title of his third novel Socrates in Love rejected by his editors, Katayama changed it to Crying Out Love, In the Centre of the World.
The heart-wrenching tale revolves around Sakutaro Matsumoto's memories of a classmate with whom he was desperately in love.
Falling into the Japanese media trend, the "pure love boom", the novel explores the theme of tragic, chaste love.
Given the poor sales of Katayama's first two novels, not much hope was held out for this one.
However, thanks to comments in a Japanese pop culture magazine by famous actress Kou Shibasaki, Crying Out Love, In the Centre of the World flew off the shelves and became an instant best seller.
Taking the country by storm, it propelled Katayama into literary stardom and his novel was eventually made into manga as well as a TV drama.
2. Haruki Murakami
As far as Japanese writers go, Murakami is one of the most well-known – not only in Japan but also in the West.
Murakami's writing encompasses many themes: jazz, lost women, parallel worlds, cults and, of course, cats.
His surrealist slant on storytelling has grabbed global attention and throws in the subtext of isolation and loneliness to which all of us can relate.
Translated into around 50 languages and winning numerous awards, Murakami is well worth a read if surrealism, melancholy and fatalism are your thing.
Perhaps start with a less surreal read if you're a Murakami first timer, such as Kafka on the Shore.
3. Banana Yoshimoto
It's not a typo; when choosing a pen name, Yoshimoto opted for her favourite flower, the banana tree flower.
Yoshimoto is one of the most popular contemporary writers in Japan thanks to her progressive subject matter that sets her apart from her contemporaries.
She provides a voice for the exhausted youth of Japan who struggle through tumultuous and testing times that shape their futures.
One of her novels, Kitchen, tells the story of young love thrown together with themes of death and peril.
With one orphaned protagonist and another bereaved of his mother yet has a transgender father, the novel was revolutionary when it was released in the 1980s.
But, for those familiar with Yoshimoto's work, this is hardly a surprise. Emotions, memories and intense yet simple descriptions poke at a deeper meaning for Yoshimoto.
4. Yukio Mishima (Kimitake Hoiraoke)
This radical, far-right author brings within him the fierce belief that Japan should return to its bellicose past.
He even attempted a botched governmental coup, which later led to him dying by seppuku (a type of Japanese suicide ritual involving disembowelment).
Mishima's many stories were obvious allegories of his post-war nationalist views and could even be viewed as political statements of modern Japanese gender roles.
No doubt this was influenced by Mishima's father's militaristic view that writing was effeminate.
To get a taste of Mishima's views through his works, The Sailor who Fell from Grace with the Sea is a great place to start.
The short novel tells the tale of a young man whose mother falls in love with a sailor.
Inspired by the sailor's rugged masculinity, the boy's admiration falters and turns to hatred when the sailor chooses love and peace over life at sea.
5. Natsuo Kirino (Mariko Hashioka)
As a well-respected feminist author, Kirino's works are powerful, subversive and at times ruthless.
With the rebellious assault on Japanese patriarchal and societal norms, Kirino has given feminism a voice.
Her most biting remarks about the patriarch are found in her novel Out which tells the story of a group of women who work in a factory.
It's a tale of murder, deceit and fighting for freedom and equality.
Pushing the boundaries, Kirino won't stay in line. Quite the opposite to Mishima's views above.
6. Kenzaburō Ōe
Ōe's unforgettable books appeal to modern readers as well as the older ones.
The much-acclaimed Nobel Prize winner writes about Japan's changing societal landscape including the themes of nuclear warfare, existentialism and non-conformity.
One of his most notable books is his post-war novel The Silent Cry, a tale of two brothers destined for different places yet reunited in distressing circumstances.
Often, his books are autobiographical, pitting himself against dark memories of a troubled past.
7. Miyuki Miyabe
This fantasy, horror and sci-fi writer has produced marvels when it comes to fiction.
Inspired by Japanese folklore and tradition, Miyabe has won many awards for her literature.
Her works such as Apparitions: Ghosts of Old Edo and The Book of Heroes have shown how she can bend and blend literary genre rules.
Her children's story Brave Story won the award for Best Translated Children's Book in the American Batchelder Awards in 2008 and was later made into a video game and animated film in Japan.
8. Ryūnosuke Akutagawa
When student Akutagawa published his first short work, Rashōmon, he was a student.
Believing that literature could transverse cultural boundaries, his stories were often reworks of cultural and historical incidents from across the world.
Many consider him to be the "Father of the Japanese Short Story". Unfortunately, Akutagawa died by suicide at the age of 35.
9. Kazuo Ishiguro
The Nagasaki-born novelist left his native Japan aged five when he moved to the UK.
Although he writes in English and his stories are often about the UK, his first novels were based on Japanese culture, politics and history.
A Pale View of Hills was the title of his first novel and tells the tale of a Japanese woman who lived in the country in England.
The story revolves around the events one summer when her younger daughter visits in the wake of her elder daughter's suicide. 
Ishiguro went on to be the third Japanese author to win the much-coveted Nobel Prize for Literature.
10. Murasaki Shikibu
Where it all began: the world's first novel.
Many believe that the novel first started its life with Robinson Crusoe, but that would be the Western viewpoint.
Murasaki Shikibu is the rightful writer of the very first novel during the early part of the 11th century.
At the time, women tended to be illiterate, however, her position at the imperial court as a lady-in-waiting forged her path into literacy.
She put her skills to good use and changed literature forever.
This first-ever novel, The Tale of Genji, tells of an emperor's son who is removed from his position.
Recounting the courtly traditions and political landscape of 11th century Japan, the son's romantic exploits are told.
11. Amy Yamada
Controversial and contemporary, this Japanese writer is celebrated for stories that push the boundaries of interracial marriage, racism, and sexuality.
Such topics are widely avoided by many of her contemporaries and by Japanese society as a whole.
Two of Yamada's recommended works are Trash and Bedtime Eyes.
12. Ryu Murakami
A writer with the same surname as Haruki above often fell into his shadow as 'the other one'. Despite this, Ryu Murakami's works are exceptional.
Dark, perverse and disconsolate, his works are well worth a read in their own right.
Deep depictions of the dark side of life in Tokyo are intertwined with explorations of what it means to be human.
One of his books, Coin Locker Babies, recounts the tale of two newborn babies that are left in a luggage locker in Tokyo Station.
Their lives unfold amongst Tokyo's underclass of sex workers and drug addicts.
13. Shintaro Ishihara
Governor of Tokyo until 2012, a post he'd held for 11 years, Ishihara co-authored the book The Japan That Can Say No with Akio Morita, the chairman of technology supergiant, Sony.
The book tells of his fellow countrymen's ambition to stand up against the United States.
14. Mitsuyo Kakuta
Serial novelist, Kakuta has written more than 80 fictional works.
One of her most notable novels is A Blissful Pastime which won awards.
She has also had her work The Eighth Day made into a film and TV drama series.
Her recent works include translating the very first world novel The Tale of Genji from ancient Japanese into modern script.
15. Natsume Sōseki
A literary legend, Sōseki has been a stalwart of beloved Japanese literature for over a century.
He's allegedly loved more than the greats Ōe and Kawabata, both Nobel Prize winners.
His poignant and clever satire I am a Cat pokes fun at the middle-class ostentatious Japanese society at the end of the 19th Century.
Narrated by a teacher's domestic cat in his rather pompous and high-browed in his manner of speech, Sōseki shows his love for witty writing with scoffs and bewilderment from the cat directed at his owner.
Thanks to his success, Sōseki's face was also featured on Japan's 1000 yen note for 20 years!
16. Kenzo Kitakata
Famous for his hard-edged novels, Kitakata's most celebrated works include Winter Sleep about a convict turned painter, City of Refuge which recounts the tale of a man on the run with a kidnapped child, and Ashes, a story that follows a yakuza crook.
17. Kenji Miyazawa
Children's author and poet spanning the Taishō and Shōwa periods, Miyazawa was almost unheard of until after his death.
Propelled to fame posthumously, his key works include Gauche the Cellist, Night on the Galactic Railroad, and Kaze no Matasaburo.
18. Yasunari Kawabata
We may be at number 18 on the list, but there are few Japanese writers more revered and respected than Kawabata.
The first Japanese Nobel Prize winner for literature, Kawabata encompasses elements from the classic and contemporary styles, transitioning the two seamlessly.
His poetic romanticism is somewhat of a rarity.
One of his more popular works is a novella called Snow Country.
Despite being a shorter text, it's packed with beauty and romance, telling the tale of a man fleeing Tokyo for an encounter with a geisha in the wilderness.
19. Junichiro Tanizaki
Taking a comfortable position amongst other great male Japanese writers, Tanizaki's works span the wartime period in the mid-20th century.
His writing career began before the war began with his most cherished work, The Makioka Sisters, being written during the war.
Evoking sentiment similar to 18th and 19th-century British novels, the story tells of a wealthy family and arranged marriage not unlike works from the Brontës or Austen.
Another of Tanizaki's celebrated works is titled A Cat, A Man, and Two Women, ticking the box for the common cat-themed narrative of much of Japan's literature since Sōseki's I Am a Cat.
20. Osamu Dazai
A contemporary 20th-century writer, Dazai's works are prominent in the autofiction genre.
His troubled life, full of booze, ill health and the effects of the Second World War feature brutally in his works.
Forming a suicide pact with a woman in his thirties after abandoning his family, his unsettled works reflect his state of mind and behaviours.
One such example is No Longer Human, often considered the most autobiographical of his works.
21. Fumiko Enchi
Inundated with literary prizes, Enchi is one of Japan's greatest 20th-century women writers.
With her novels ever-popular, Enchi also wrote a few plays.
Her most revered works are Masks and The Waiting Years, with the latter exploring the role of an official's wife destined to select a geisha for her husband.
This compelling exploration of what it means to be a woman remains widely held today.
22. Yoko Ogawa
A diverse and influential author, Ogawa won the most coveted Japanese literary award, the Akutagawa Prize.
Her books vary in genre significantly, but she wholly masters each one. Family drama, dystopia and gothic horror all form part of her collection of works.
The Housekeeper and the Professor is one of Ogawa's most popular works, told from the housekeeper's point of view.
You would be wrong to think it is a love story, but it is about love.
23. Hiromi Kawakami
An astonishing contemporary author, Kawakami shows her insight into ordinary people's relationships.
Themes of friendship and love run through her novels. Strange Weather in Tokyo is perhaps Kawakami's most famous work.
It's a story of a riveting romance between a salarywoman and a teacher bringing in the themes of pre- and post-war Japan.
24. Sei Shonagon
One of Shikibu's contemporaries, Shonagon was a court lady who wrote The Pillow Book.
Her influential writing dates back a thousand years and is characteristic of zuihitsu, a Japanese genre where collections of musings, poems and ideas are put together.
Unveiling secrets of what court life was like, the work remains fascinating today.
25. Shusaku Endo
Endo's fascinating writing forms a vast collection that includes Silence, a novel that Martin Scorsese adapted into a Hollywood film.
Endo was also nominated for the Nobel Prize but was beaten by fellow Japanese writer, Ōe.  
Final Thoughts on the 25 Most Popular Japanese Writers
So, there you have it.
A full list of 25 of Japan's most popular writers, from the very first author of a novel in the world to the modern-day greats.
What's more, all of the works mentioned have translations in English so we can sit back and enjoy them in all their glory with ease.
More Posts