Jazz lovers who want to expand their collection can look east to world-class jazz musicians who hail from Japan.
The Japanese have embraced jazz and though it was banned for a period, the island has produced several groundbreaking artists who have received international acclaim.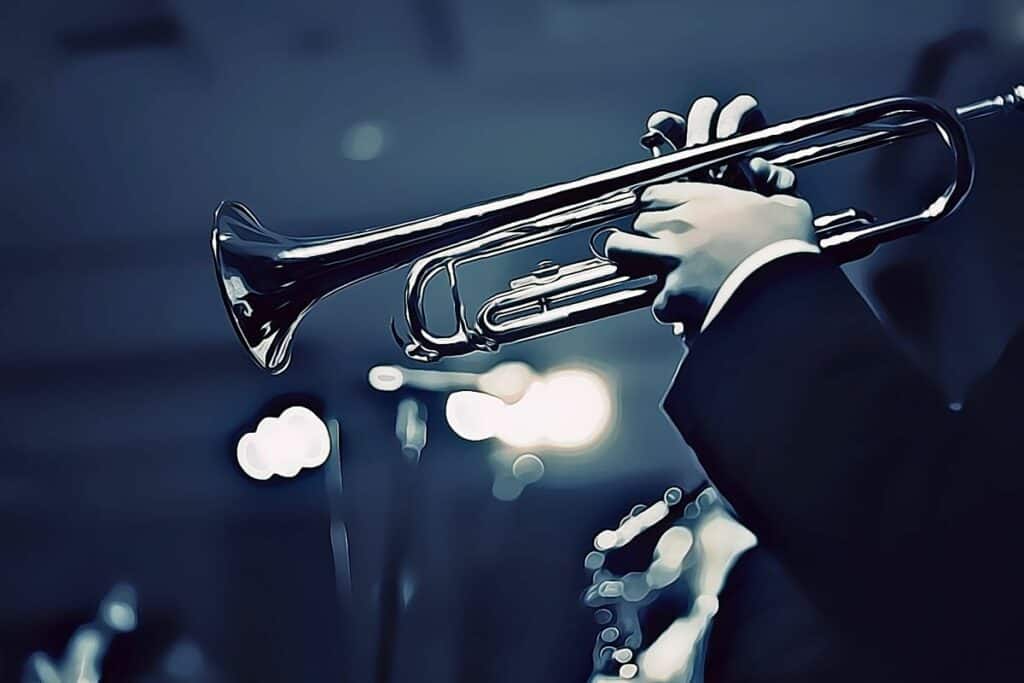 If you want to dig deeper into the Japanese jazz scene, the best Japanese jazz albums will give you a great introduction.
In This Article – We share three of the best Japanese jazz albums for new listeners to this popular style of music in Japan. 
A quick history of jazz in Japan
Jazz is an important part of Japanese contemporary culture with some estimates suggesting, the largest proportion of jazz fans in the world.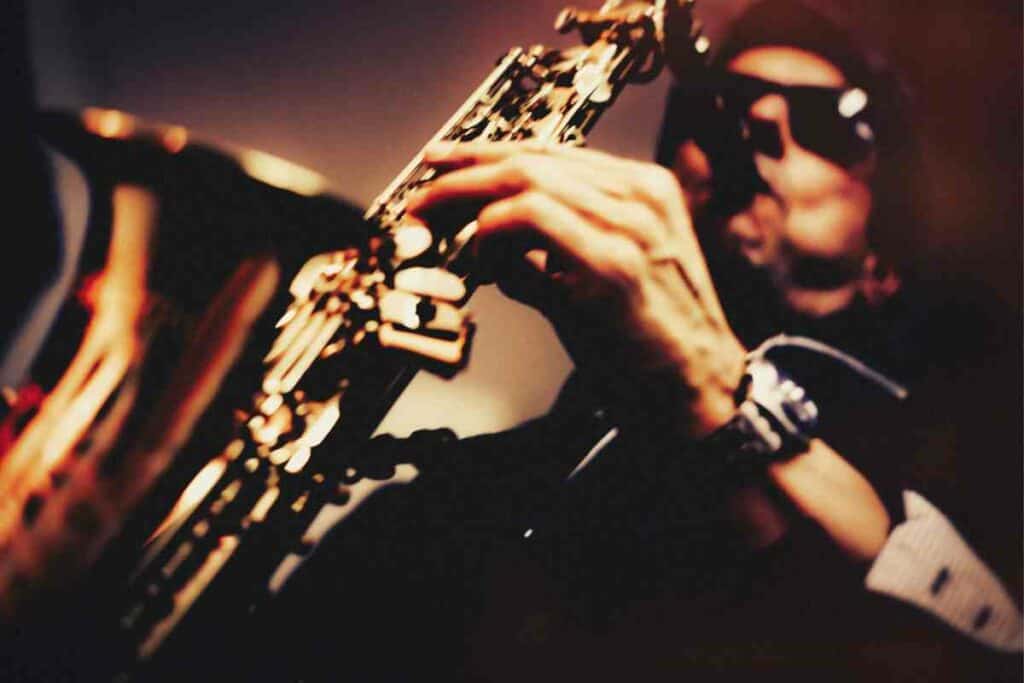 Jazz has played a massive role in shaping Japanese contemporary culture, reflected in the rich variety of native jazz artists on the islands. 
The roots of Japanese jazz
The Japanese first became exposed to jazz through the American military presence in the Pacific. The Philippines had already embraced jazz and Filipino and American bands would visit Japan to play dance music. 
Japan had its own jazz bands by the 1910s. The Hatano band, formed in 1912 by musicians from Tokyo Music School performed the jazz music that they had picked up on visits to San Francisco.
In the early 1920s jass was flourishing in major cities like Yokohama, Osaka, and Kobe, with residents keen to keep up with the latest dances from overseas.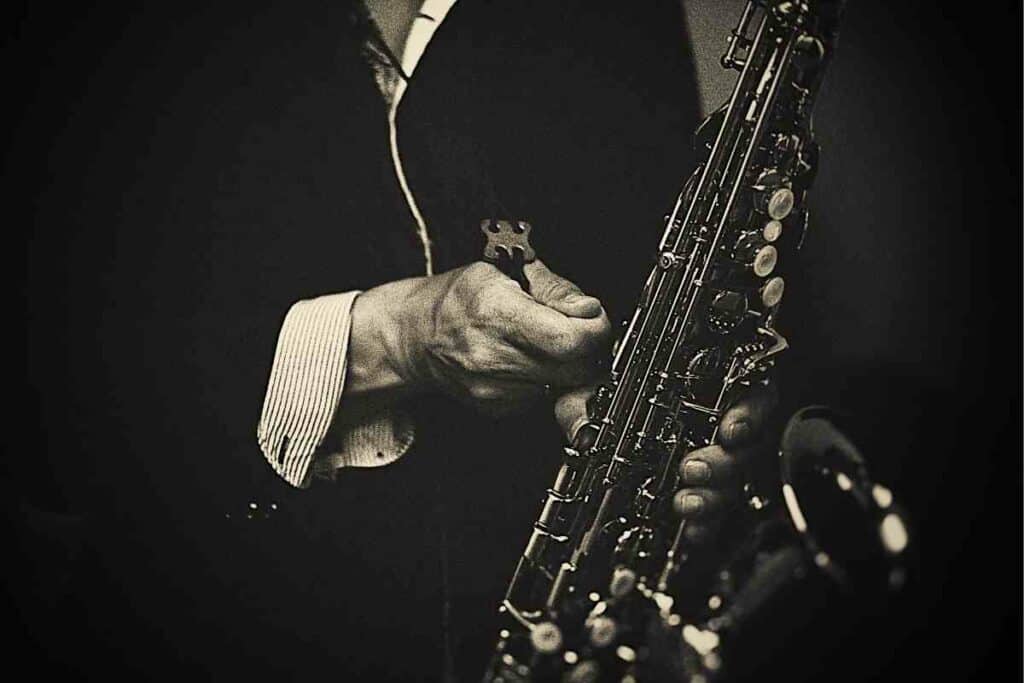 Some artists like Ryoichi Hattori and Koichi Sugii started to combine traditional Japanese melodies and folk songs with the new music for a more distinctive sound. 
However, this new music was also considered highly provocative, with government censors banning some songs.
Jazz began to be perceived as exercising an undue influence on Japanese culture and was frankly banned in the 1940s. This only led to jazz becoming underground and subversive.
In the post-war period, jazz flourished again with soaring demand for local musicians from the U.S. troops. The American occupation provided the opportunity for many local jazz musicians to travel to America to obtain musical training and further their careers.
Many leading Japanese jazz musicians of the 1950s and 60s like the pianist Toshiko Akiyoshi and Sadao Watanabe studied at the Berklee College of Music in Boston and went on to establish international careers.
The best Japanese jazz albums for the discerning jazz listener 
Japan has produced some amazing jazz artists that have made a significant contribution to the evolution of this popular form of music.
The best Japanese jazz albums demonstrate how Japanese artists interpreted and expressed themselves in jazz with outstanding musicianship that delights audiences all over the world.
Here are three of the best.
1. Scenery by Ryo Fukui
Despite being relatively unknown in his lifetime, Ryo Fukui (1948-2016) is considered one of the pioneers of Japanese jazz, making his beautiful work, Scenery, essential listening for anyone keen to explore jazz from across the Pacific.
Just six pieces and a running time of just over 40 minutes is enough to assure you of the genius of this Sapporo jazz pianist and leave your ears and heart, aching for more!
About Scenery by Ryo Fukui
Scenery by Ryo Fukui was first released in 1976 This classic album of six pieces lifts the spirits and transports you effortlessly through nostalgic vintage jazz, bop, modal, and cool jazz.
The mastery of this self-taught pianist as he reaches for and weaves in an array of melodic themes and influences naturally ad insightfully. 
Title
Scenery
Artist
Ryu Fukui
Producer(s)
Masataka Ito, Ryo Fukui
Running time
41:21
Year of release
1976
Record Label
Trio Records
Type of Jazz
Straight-ahead jazz 
Cool jazz
Nostalgic jazz
Bebop
Artist website 
slowboat-jazz.jp/
Artist social media
shorturl.at/syIT4
This little-known album is, in fact, an extremely important example of Japanese jazz with skillful interpretations of the jazz standards of John Coltrane, and others.
Another great aspect of this album is the flow between tracks. Fukui transports you from the classic reserve of  'It Could Happen To You' to the iridescence and dazzling solo of 'Early Summer'. 
Fukui does not fail to lead a flawless trio with Satoshi Denpo (bass) and Yoshinori Fukui (drums) on the groove, 'Autumn Leaves'.
Overall you will find yourself listening and listening again to this flawless piece, which has been fortunately retrieved, remastered, and re-released on CD. 
About the artist, Ryo Fukui
Ryo Fukui (福居良) was a self-taught Japanese jazz pianist who was known for his regular performances at the Slowboat jazz cafe he ran with his wife in Sapporo.
As his fame grew in his later years he also performed and taught jazz piano internationally. 
Ryo Fukui began his musical career by taking up the accordion at the age of 18, progressing to teaching himself the piano by age 22.
After moving to Tokyo, he was mentored by the Japanese saxophonist and band leader Hidehiko Matsumoto.
Development as an artist
Scenery, released in 1976 is Fukui's first and most important album, but in subsequent years he developed his skills through live performances.
With his brother Yoshinori Fukui and Satoshi Denpo, Ryo formed a trio that would play jazz clubs throughout Japan, with tours in America and France in the 1990s.
Travels to the United States and a return to Japan
Through travels to America, Fukui formed a strong friendship with the American jazz pianist  Barry Harris, who taught bebop techniques to Fukui that featured in his 1994 album, My Favorite Tune.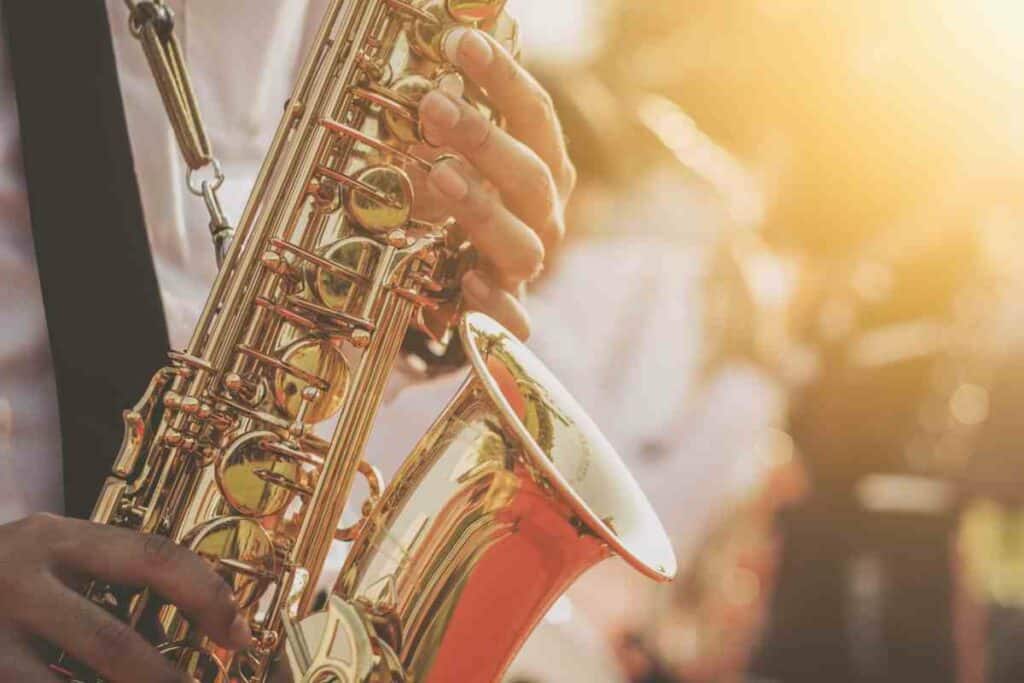 He also had the honor of forming a trio with American drummer Leroy Williams and bassist Lisle Arthur Atkinson and opening his Slowboat jazz club (スローボート) which he ran with his wife until his death.
He was a recipient of the Sapporo Culture Encouragement Prize for his contributions to jazz in 2012.
A Letter From Slowboat (2015), his final album was a live recording from his treasured club. Fukui died of lymphoma a year later.
In recent years, Fukui's music has been rediscovered by Japanese jazz fans, with digitized recordings made available on popular music streaming platforms. Vinyl copies of his albums are now extremely collectible. 
must-listen track on Scenery by Ryo Fukui
The eponymous track 'Scenery' is one of Ryu Fukui's compositions that develops beautifully over its five-minute length.
This reflective piece includes many jazz elements and masterful and nuanced playing that includes many of the classic elements and progressions of jazz.
2. Orange Express by Sadao Watanabe
No collection of Japanese jazz albums can be complete without albums from the legendary jazz saxophonist, Sadao Watanabe.
Orange Express is a massive album that really stretches the boundaries of what has been achieved in Japanese jazz and how it has been interpreted in Japan.
Sadao Watanabe holds it down with this album that has heavy Latin influences including a Miami Sound Machine cover and collaborations with the legendary George Benson!
About the album Orange Express by Sadao Watanabe
Orange Express, released in 1981 is a jazz classic by the Japanese saxophonist, Sadao Watanabe.
It is named after the repertoire in the album and was recorded in New York.
Title
Orange Express
Artist
Sadao Watanabe
Producer(s)
Kiyoshi Itoh
Running time 
37:04
Year of release
1991
Record Label
Columbia/CBS/Sony
Type of Jazz
Funk
Afro-Cuban jazz
Smooth jazz
Artist website 
www.sadao.com/en/
Artist social media
twitter.com/Sadao_Watanabe
This album is highly rated and exemplary of Watanabe's mastery of Afro-Cuban jazz, bossa nova, and funk.
Orange Express is often discovered by jazz addicts who crave the music of the many artists that collaborated on this classic album, with a lineup that included jazz greats like:
Dave Grossin and Richard Tee on keys
Bobby Broom and Eric Gale on guitars
Bassist Marcus Miller
Drummer Buddy Williams
Percussionist Crusher Bennett 
The combination and passion of the artists as well as the diversity of the jazz make a vinyl or remastered copy of this rare Japanese jazz album not to be missed. 
About the Sadao Watanabe
Sadao Watanabe (渡辺 貞夫) was born in 1933 in Utsunomiya, Tochigi, Japan.
He is a master of wind instruments including the saxophone, sopranino saxophone, flute, and banjo.
Watanabe is a pioneer of Japanese jazz and is primarily known for playing bossa nova, Afro-Cuban Jazz, and funk.
His music has taken him around the world with collaborations with leading jazz musicians of the 20th century.
Development as a musician
Watanabe grew up in a musical family with a father who sang and played the biwa professionally.
After WWII, with a heavy American presence, Watanabe was exposed and attracted to jazz music.
He learned the clarinet while in high school and moved on to the alto saxophone in his late teens. In pursuing a musical career he also took up the flute, studying under Ririko Hayashi of the Tokyo Philharmonic Orchestra in the early 1950s.
Sadao Watanabe started his jazz career as a member of the Cozy Quartet led by legendary Japanese jazz pianist Toshiko Akiyoshi.
When she left Japan for the States, Watanabe took over the quartet and recorded his first album, Sadao Watanabe,  with them in 1961. 
Further study and stylistic development
Watanabe also left for the United States in 1962 to complete studies at the Berklee College of Music in Boston.
His studies exposed him to the rich sounds of Brazillian jazz and musicians that included:
Gábor Szabó
Gary McFarland
and Chico Hamilton
This period greatly influenced his later career and broadened his stylistic range. 
On returning to Tokyo, Watanabe was recruited to direct the Yamaha Institute of Popular Music, delivering a curriculum similar to Berklee.
He also toured the islands with his quartet, playing jazz and pop music.
By the late 1960s, he was established as a well-regarded jazz musician, performing with the John Coltrane quintet and at the renowned Newport Jazz Festival in 1970. 
A prolific artist
Watanabe has performed on his astounding catalog of over 70 albums and counting with jazz greats that include:
Jack DeJohnette
Chick Corea
and Miroslav Vitouš
He also has found time to become an accomplished photographer, publishing six books of his work.
Sadao Watanabe has received numerous honors including a seat as visiting Professor of Jazz at the Kunitachi College of Music, the Order of the Rising Sun, and the Imperial medal of honor for his contribution to arts in Japan.
must-listen tracks on Orange Express by Sadao Watanabe
The title track, Orange Express, is classic Sadao Watanabe. Lively percussion and bass allow his relaxed, incredibly intuitive melodic play to lead you.
Joyful and innocent, the way music should be. Watch Sadao Watanabe play Orange Express live with jazz great, bassist Abraham Laboriel:
3. The Window by Ai Kuwabara Trio Project
Playlist
Track 1: Prelude 1:08
Track 2: "Into The Future Or The Past?" 6:38
Track 3: Time Window 8:06
Track 4: A Little Weird 6:18
Track 5: Innocent Reality 5:20
Track 6: Empty-Window 2:13
Track 7: Whether Or Not 9:40
Track 8: Of Mist, To Envelope Something 2:53
Track 9: Loveletters 9:04
Track 10: Cradle 3:43
Japan continues to have some amazing jazz coming out of it and a new generation of jazz artists is exploring and pushing the boundaries of international jazz.
Au Kuwabara is an emerging Japanese jazz musician who is making waves with her eponymous duo.
They have produced several albums which are not widely known overseas. However, her 2014 album, The Window is starting to get the recognition it deserves.
About The Window by Ai Kuwabara Trio Project
The Window is the third album of the Aii Kuwabara Trio Project and is a great introduction to the Project's broad stylistic scope.
Pianist Ai plays alongside bassist Yusuke Morita and Shintaro Imamura on the drums in this trio.
Title
The Window
Artist
Ai Kuwabara Trio Project
Producer(s)
Yusuke Morita
Running time
55:10
Year of release
2014
Record Label
Ewe Records
Type of Jazz
Jazz
Fusion
Nu Jazz
Artist website 
aikuwabara.com/
Artist social media
www.instagram.com/aikuwabara_official/
Though this is a contemporary jazz album, it isn't orthodox. The trio does not shy away from jazz fusion, including elements of prog-rock and electronica.
Ai Kuwabara herself states that she does not consciously play jazz, it is not the intention of the trio's music, but it ends up getting categorized as Jazz.
About Ai Kuwabara 
Ai Kuwabara is a 31-year-old jazz pianist who comes from Chiba in Japan.
She is also considered a prodigious player of the Yamaha Electone known as tensai erekutōn shōjo (天才エレクトーン少女).
Raised as the youngest of three daughters in a musical family, Kuwabara and her sisters (who are also musicians) showed musical giftedness from an early age graduating with a major in jazz piano from the Music Department at Senzoku Gakuen High School.
Tokyo College of Music
Kwabara later studied at the prestigious Tokyo College of Music under eminent musicians including Yuki Arimasa and Kazune Zaima.
There, she won numerous awards including lower and upper elementary division gold medals at the All-Japan Yamaha Electone Contest. Ai was also introduced to her bandmate, bassist Yusuke Morita by her sister Mako. 
Discography
The first album of the Aii Kuwabara Trio Project, From Here to There, was released by EWE Records in Japan in 2012.
The second, psychology-inspired album called The Sixth Sense followed in 2013, with The Window released nationally by Ewe Records in 2014.
Live performances 
The pair have performed live at the Sapporo City Jazz Festival and the 12th Tokyo Jazz form at the UNICEF Charity Concert and International Junior Original Concert. 
The Window by Ai Kuwabara Trio Project must-listen track
Time Window is a track that reflects the strong jazz discipline and eclecticism of the Ai Kuwabara Trio.
Her piano sparkles over some serious funk beats with electronic elements that will challenge the disciplined listener.
Experience this for yourself: 
Best Japanese jazz albums FAQs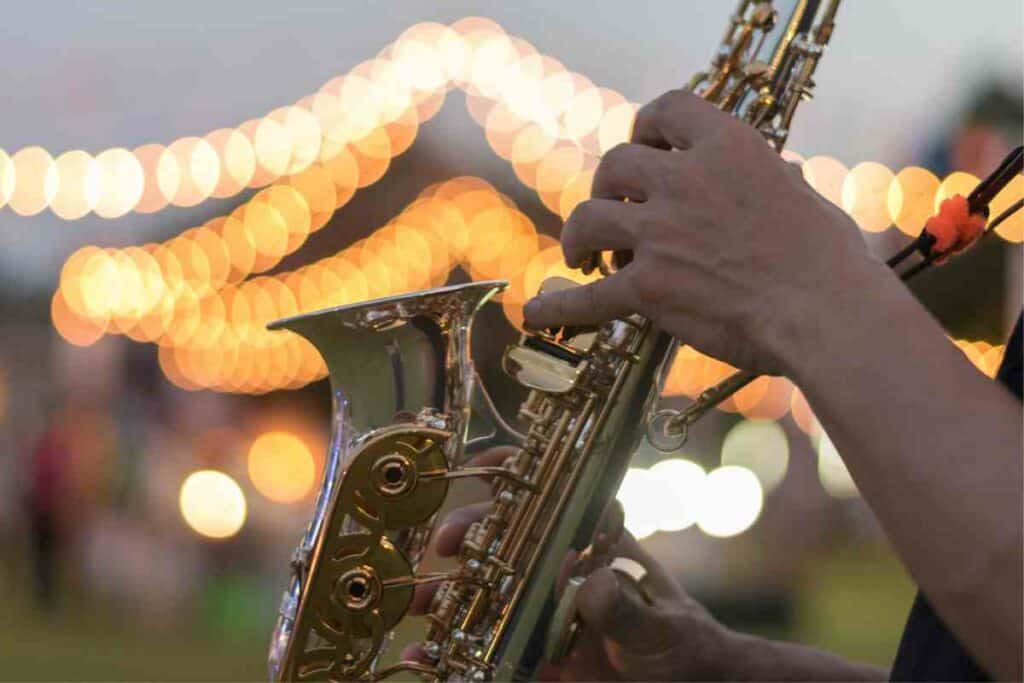 Is Japanese jazz a genre in its own right?
Yes. Japan has embraced jazz and produced numerous artists who have interpreted the genre and made it their own. This has led to the development of jazz which has absorbed styles and rhythms from across the world. 
Does Japanese jazz use traditional Japanese instruments?
Japanese jazz does not routinely use traditional instruments, but progressive artists have been known to incorporate Japanese instruments like the shakuhachi (a bamboo flute), and the zither-like Koto. In the 1970s and 80s, Japanese musicians experimented with these traditional instruments in their jazz. 
Who are the most famous jazz musicians in Japan?
Here are some of Japan's most honored jazz musicians. Albums by these legendary artists are always an excellent choice:
– The Kyoto Jazz Massive
– Toshiko Akiyoshi
– Sadao Watanabe
– Masabumi Kikuchi 
– Makoto Ozone
Take a look – 9 Japanese String Instruments
In Conclusion
Japanese jazz is world-class music. Listening to this beautiful music is a great way to enrich yourself culturally. If you can't sip a cool drink in a steamy Sapporo jazz club that's open late, these albums are the next best thing.