Are you looking for your next auto project?
If yes, Japanese cars are often the ideal vehicles for modifications and enhancements.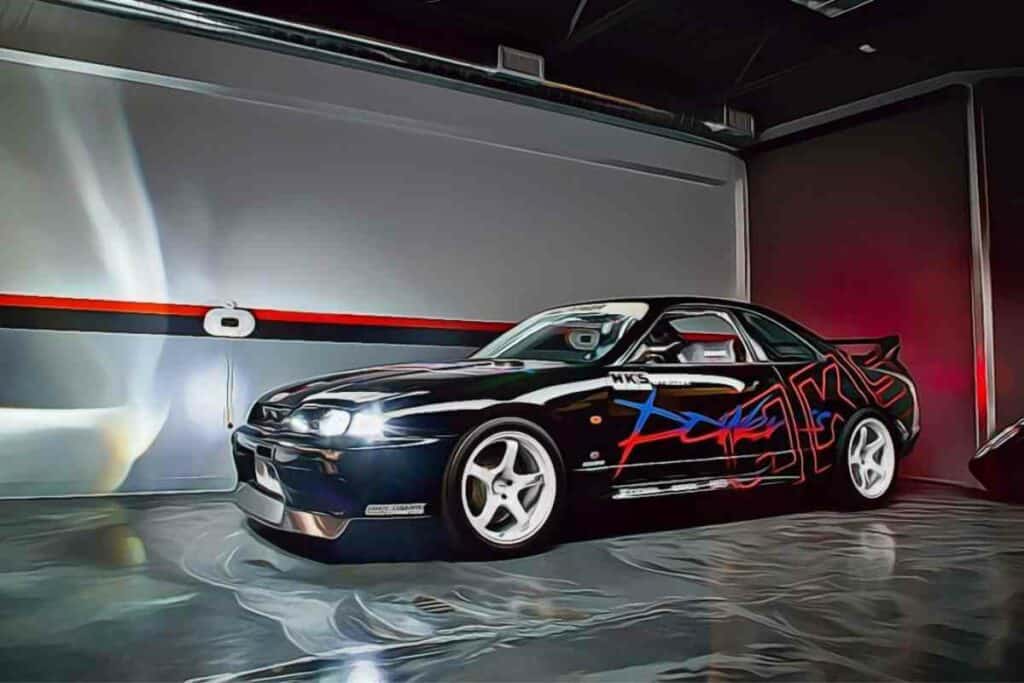 Over the years, several classic Japanese models have gained a rep for handling heavy mods and tuning.
In This Article – We profile 3 of these sought-after Japanese cars and the mods that will transform them into the powerhouses you know they can be!
Why go Japanese for your car mod?
Japanese cars are some of the best vehicles in the world for engine tuning and other modification projects.
People go out of their way to import JDM vehicles as they are known to tolerate heavy modifications that other cars may not tolerate.
Here are some other reasons that a Japanese car should be your next mod project:
Japanese car engines are a tuner's dream
Pros know that Japanese engines often have a lot of untapped capacity, which is great for the determined tuner.
Japanese cars have massive aftermarket support, reliable electronics, and mapping tools, along with quality components that lend themselves to considered upgrades.
With determination and skill, the tuning potential of even a modest vehicle can be limitless. 
The Japanese parts market is legendary
Finding parts for Japanese cars is easier because Japanese manufacturers create and maintain detailed inventories of parts for most their models.
With demand, they can bring parts back into production and OEM or aftermarket manufacturer also offer high-spec steel engine parts. 
Japanese cars have an excellent build quality
The build quality of Japanese cars means that a cheap car can be transformed into something special. 
Models from the '80s and '90s can still perform like they are in their prime. 
Best Japanese cars to modify
Many car enthusiasts dream of getting their hands on a classic Japanese car to make their own.
Here are some of the best Japanese cars to modify, along with some of the best mods for each vehicle.
1. Honda Civic Type-R
The Honda Civic Type-R is a serious contender for the world's most popular JDM car for modification.
It is also a legendary model, currently in its 6th generation, popular with Japanese drivers without being souped up.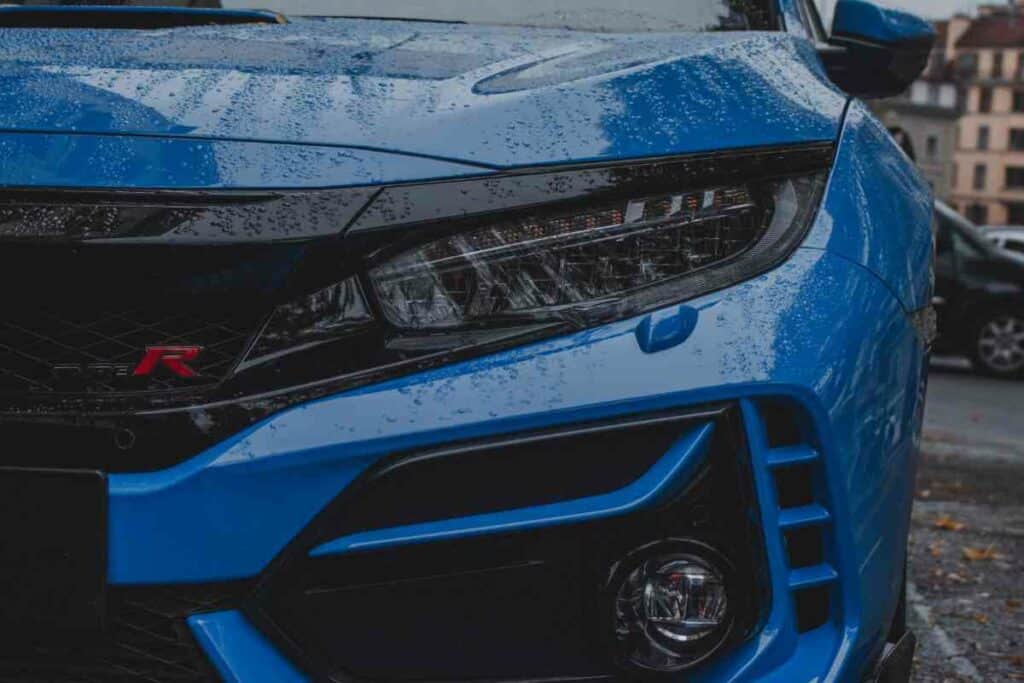 This sporty vehicle boasts the bold red Honda 'H' that distinguishes it s a sports vehicle, but Civics in general are easy modifiers so keep your eyes out for a decent deal. 
The Honda Civic Type-R has gained a reputation for being tuner-friendly and delivering impressive results even with beginner projects.
Just a few tweaks will transform this sporty hatchback into a true performance car. 
About the Honda Civic Type-R
Here are the six generations of Honda Civic Type-R.
The earlier models are ideal for modifying as they are much cheaper and great models with low mileage are still around.
Here are some classic Type-Rs that are ideal for your next monster modification.
The EX9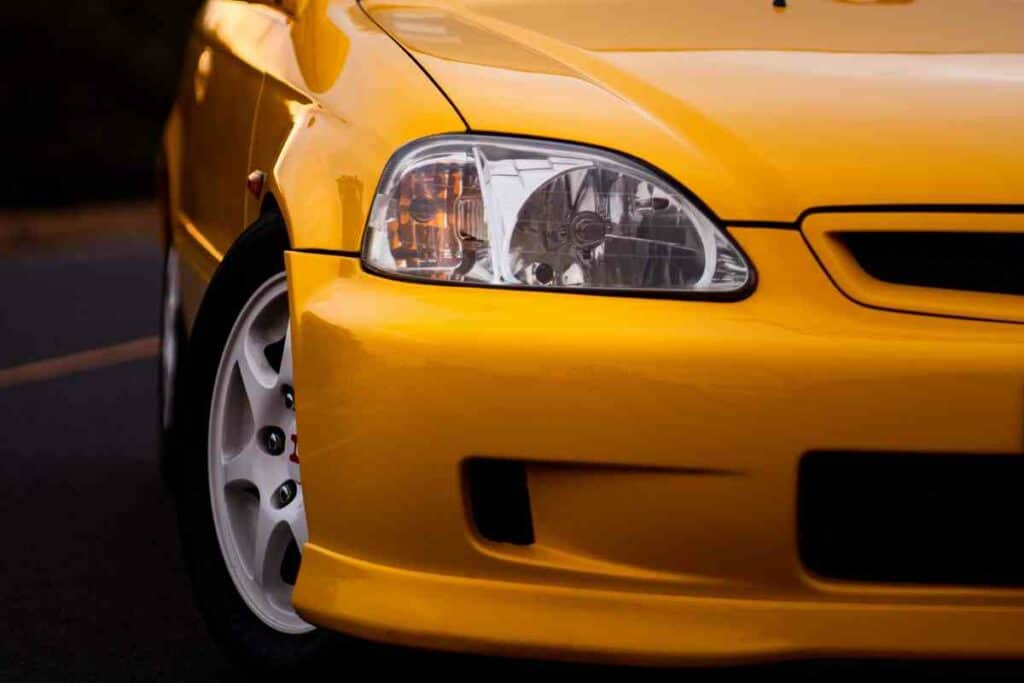 The Honda Civic Type-R was launched in 1997 as the Honda EK9 Type-R.
This Japanese-exclusive model was a front-wheel drive 3-door manual hatchback adapted from an existing Civic design for the Australian market. 
Honda's modifications including the 1.6-liter B16 VTEC engine transformed a more sedate family car into a sporty one with great domestic reception.
The high-rev performance earned it the nickname 'B16B' after its powerful engine.
A 1998 version of this car, with sporty aesthetics like brake cooling ducts in the front bumper and a large front grille, is particularly sought after.
The EP3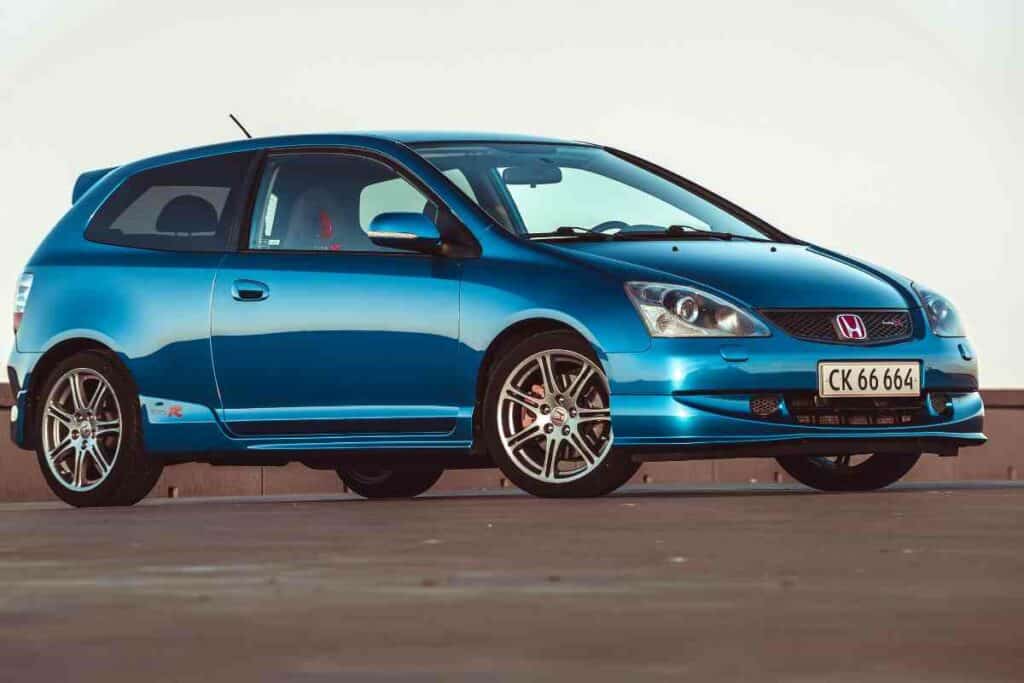 The EP3, a second-generation version of the Honda Civic Type-R was released in 2001 as a smart and sporty little hatchback with right and left-hand drive versions.
This model is larger and more powerful than the original EX9 with a K20A powertrain and Limited Slip Differential (LSD) transmission to channel maximum power to the wheels.
To get the benefit of the Japanese-exclusive, high-rev K20A powertrains, you need an EP3 built in Japan.
The FD2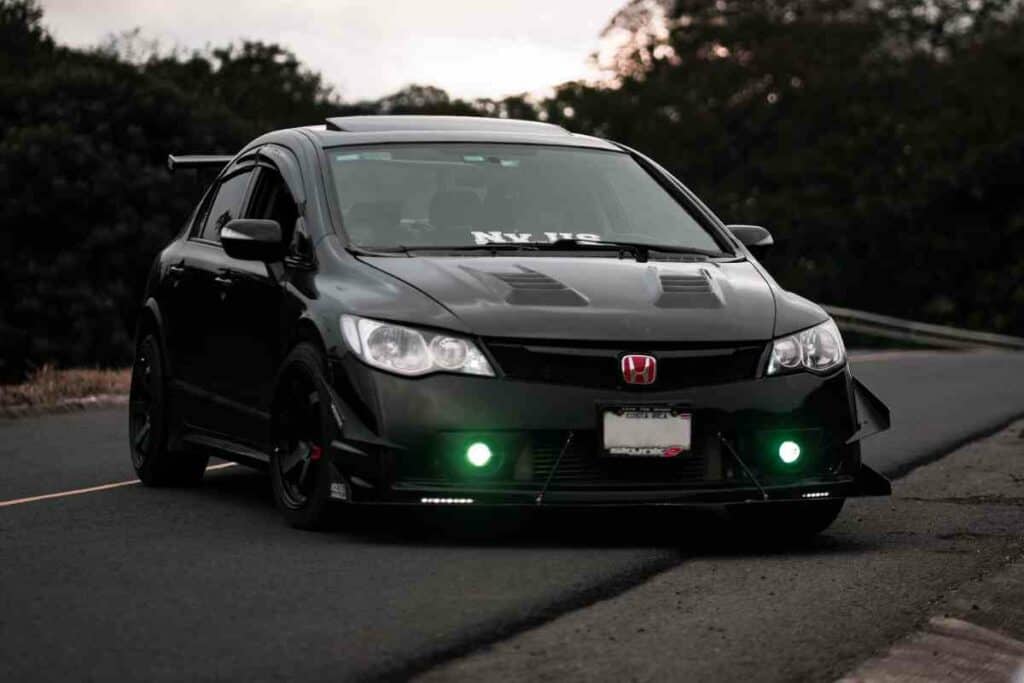 The Japanese FD2 Civic Type-R, released in 2007,  is another JDM car that modifiers and tuners are hunting for.
Strangely, there are two versions of this car, the FD2 and a much less powerful FN2 hatch that was exported worldwide. 
The Japanese FD2 is the superior vehicle you need, with an LSD transmission and a 2.0 liter K20A engine.
This car boasts an aero front bumper, a smart molded rear diffuser, and a statement high-rise wing!
The best accessory for your mod Honda Civic Type-R
Why the Honda Civic Type-R is great for modifications
The Honda Civic Type-R is extremely easy to custom upgrade and can be readily tuned.
Just a few tweaks get a whole lot of performance out of these little cars. The earliest models still drive like they are in their prime so can get your hands on an EX9, EP3, or FD2. 
This car will always be one of the best Japanese cars to modify because there are so many generations, its parts market is buoyant, and you have a lot of body styles to choose from. 
The engine can be tuned in any number of ways, and it is not unheard of for a Honda Civic Type-R to be kicking it with 1800 HP!!!!!
Popular mods of the Honda Civic Type-R
Wheel and rim upgrade
Aftermarket titanium performance exhaust system 
Removal of the exhaust muffler
Performance camshafts
Lowering ride height with added springs and shocks
Modified high-volume intake 
YouTuber Spamsubie takes you through 5 outstanding Type-R mods in this fun video:
Are Honda Civic Type-Rs easy to find?
Everyone wants to get their hands on a Japanese Honda Civic Type-R for their next project, so they are becoming scarce.
Model
Honda Civic Type-R
Body style
Hatchback, Liftback, Sedan 
Doors
3-, 4-, or 5-door
First released
August 19, 1997
Manufacturer
Honda
Engine
2.0 L 4-cylinder front engine 
Transmission
6-speed manual
Drive
Front-wheel drive
Horsepower
242 kW
Torque
420 N·m
Maximum speed
170.9 mph
MPG
34 mpg
CO2
176 g per km
Current price
Up to $44,309 (new)
Best modification areas on vehicle
Engine
Exhaust
Ride-height
Body
Lights
Wheels and rims
Instagram channel for modifications:
www.instagram.com/civic_modified_official/
2. Toyota Supra
The Toyota Supra is a collector's item with good reason.
The Supra is a sports car that is beloved by its owners, who do not choose to part with them easily.
So many of these iconic Japanese cars have been modified that a stock model is an incredibly rare find! 
Toyota has put in the hard work by providing a smart sports car with a performance engine to match. The 2JZ engine in the Supra is not to be overlooked.
It has a crazy amount of capacity and power stock, making it a tuner's dream.
Plus the great-looking body and aerodynamic design don't hurt either. The gearbox and motor also provide a lot to play with too. 
About the Toyota Supra
The Toyota Supra has been burning rubber since the 1970s when Toyota introduced it as a sports car and grand tourer.
This car just keeps coming back with 4 generations of the Supra released by Toyota between 1978 and 2002, and a return of a fifth generation in 2019 after a hiatus.
Here are the JDM Supra models to keep an eye out for.
The Toyota Supra A80 (1994 to 1998)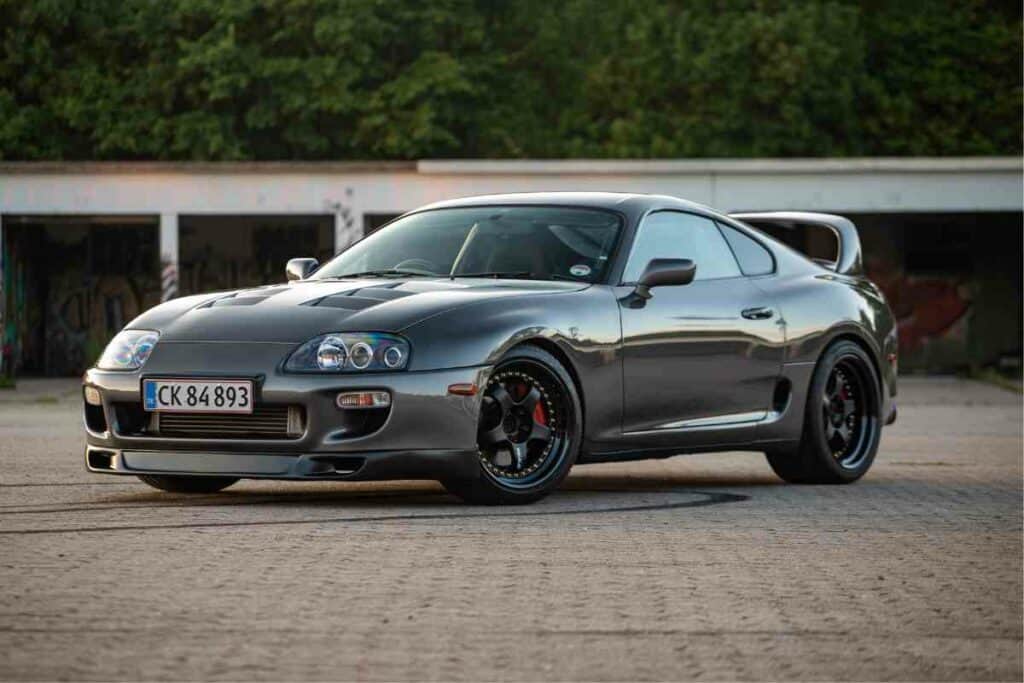 The A80 is one of the most popular models for an upgrade.
It first hit the market in the mid-1990s adapting the subframe, drivetrain, and suspensions of the Z30 Soarer.
This fourth-generation Supra was marketed in the U.S. as the Lexus SC, though the Japanese Supra was over a foot shorter than the Lexus.
The generous use of aluminum in the body of this model lightened the weight, making it almost 100kg lighter than predecessor models.
The twin-turbocharged Toyota 2JZ-GTE engine was unique to the Japanese model and remains a draw for tuners.
This Supra also had a novel six-speed Getrag/Toyota V160 gearbox, exclusive to turbo models.
The Japanese turbo model carried 17-inch five-spoke aluminum alloy wheels that could accommodate the larger brakes on this model. 
The J29/DB Toyota Supra AKA Toyota GR Supra AKA The A90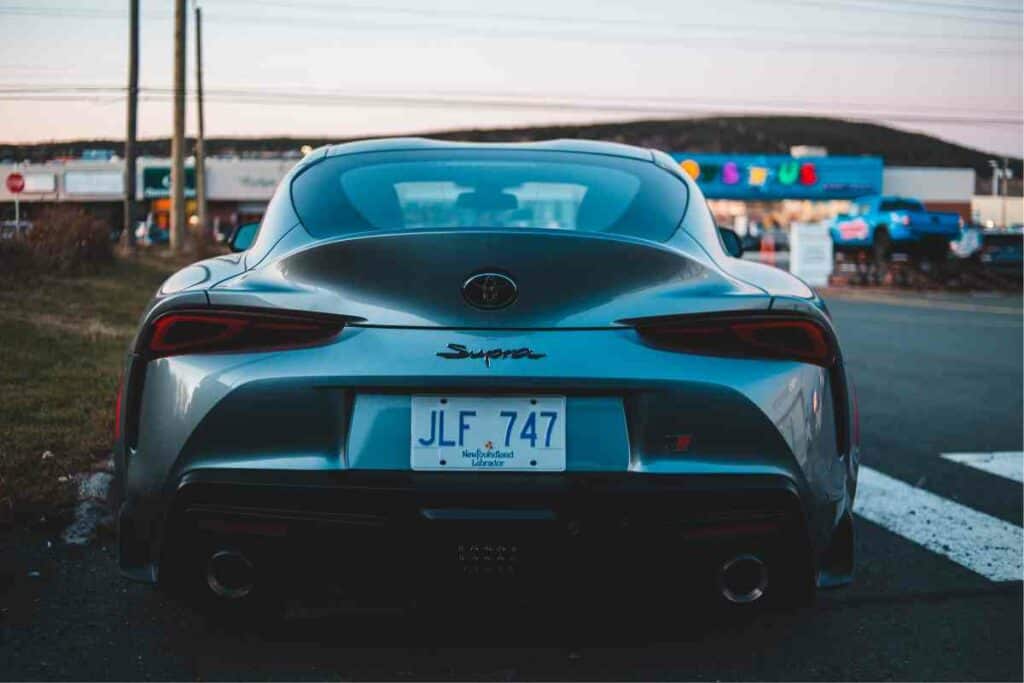 The fifth-generation Supra came out in 2019 after a 17-year hiatus.
Unlike previous models, this Supra has been developed with BMW and shares engine parts with the BMW Z4.
The 6-cylinder turbocharged engine is BMW-derived rather than the Toyota 2JZ engine that was used until 2002.
Why the Toyota Supra is great for modifications
This is a beautiful car that has a lot of scope for tuning and modification.
An abundance of parts makes upgrades easy. Lowering the vehicles with appropriate aftermarket wheels is also straightforward.
However, these non-turbo Supras may not respond well to certain mods and generally require only the best performance parts.
With the right TLC, experts can tease out up to 400 horsepower and max speeds of over 200 mph.
Best accessory for your mod Toyota Supra
SLIPLO Ultra Universal Front Bumper Scrape Guard for Lowered Cars
This high-quality carbon fiber scrape guard is essential if you intend to lower the height of a Toyota Supra
Protect a pristine front bumper from scrapes and scratches from driveways, speed bumps, and potholes
High-quality and secure, will withstand speed, impacts, and car washes
Drill-free installation with 3M adhesive
Popular mods of the Toyota Supra
The Toyota Supra has had just about everything possible done to it and rarely remains box-fresh.
Here are some of the most popular mods:
Remapping and retuning of the Electronic Control Unit (ECU) to optimize torque, horsepower, and fuel economy.
Sway bars to keep drivers safe when cornering loads while racing.
Braking system enhancement for safety
Enhanced suspension with the installation of adjustable coil overs to achieve the perfect ride height. 
Aftermarket tires and rims
Fuel injection upgrades
Intake and exhaust tuning
Intercooler installation to boost power
Is the Toyota Supra easy to find?
As one of the best Japanese cars to modify, the Toyota Supra is increasingly hard to find.
Another issue when purchasing Japanese Supras is that the service history is often extremely unreliable, meaning these vehicles will almost always need full service before you get to work with them.
Model
Toyota Supra
Body style
Liftback/fastback coupe
Doors
3-door
First released
April 1978
Manufacturer
Toyota
Engine
2.0 L 4-cylinder, 3.0 L 6-cylinder front-engine
Transmission
5-speed manual / 4-speed automatic
Drive
Rear-wheel-drive
Horsepower
190 to 250 kW
Torque
197 N·m
Maximum speed
155.3 mph
MPG
35 – 39 mpg
CO2
188 g per km
Current price
Up to $58,000 (new)
Best modification areas on vehicle
Engine
Exhaust
Ride-height
Body
Lights
Wheels and rims
Instagram channel for modifications:
www.instagram.com/__toyota_supra__ 
3. Nissan Pulsar GTiR
If you are looking for a retro rally car ride, the Nissan Pulsar GTiR will make a satisfying project.
This racing hatchback by Nissan has great a great motorsport reputation to go with its turbocharged species and potent all-wheel-drive.
Remarkably, Nissan pulled this firecracker out of the everyday Nissan Pulsar that had been in production since the 1970s.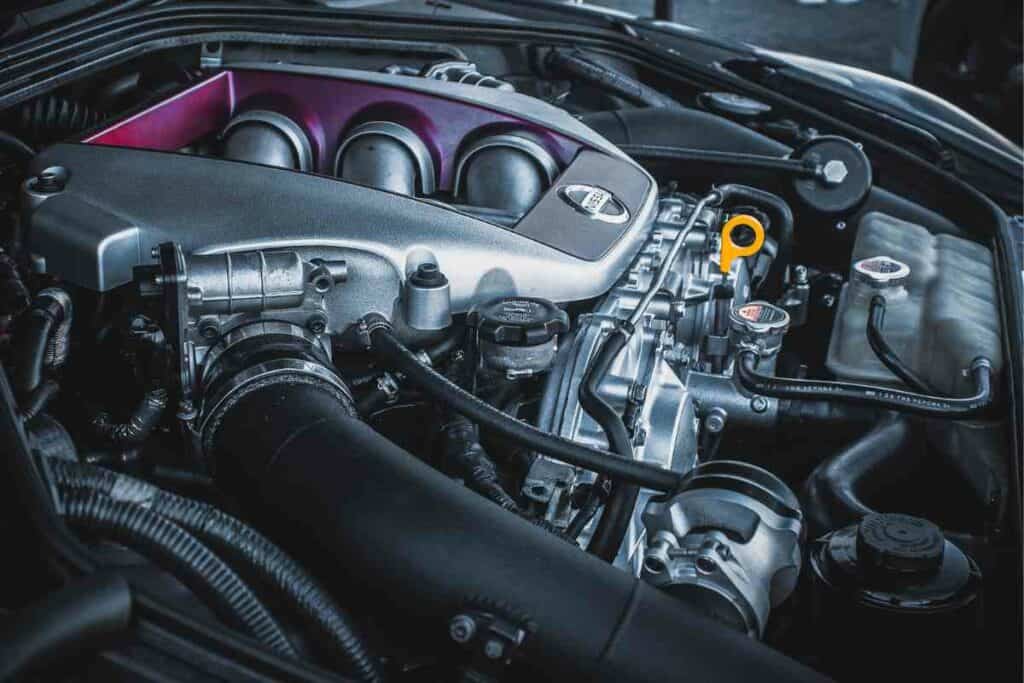 This JDM is worth a closer look because of the performance it is capable of achieving.
Despite being over 30 years old, this cheeky car can outstrip a new model Toyota Yaris with its 2.0-liter SR20DET engine that goes from 0 to 60 in less than six seconds.
The GTiR is a homologation variant that was produced to enter the World Rally Championship. 
The Japanese GTi-R three-door hatchback is distinct from the model marketed in Europe as a Sunny.
Look for the chassis code E-RNN14, on the Japanese model. Though it didn't achieve amazing rallying success, it lives on as a modifier's dream!
About the Nissan Pulsar GTiR
Several Nissan GTi-R versions are still around for the keen enthusiast to find. Each has a model number on the VIN plate in its engine bay.
Here are some of the best.
The Nissan Pulsar GTI-RA
This model hit production in 1992 and is a more sedate non-rally model with perks like air conditioning, ABS, and power windows and mirrors. 
The Nissan Pulsar GTI-RB
This is the racing bad boy, that made its name on the rally circuits.
These rally cars are stripped of the perks and luxury trimmings with a bare basics interior that can serve as a blank canvas for anyone serious about customizing cars.
The basic GTi-RB came with a range of production model options, including:
suspension upgrades
limited slip differentials
rear wipers
and air conditioning
Why the Nissan Pulsar GTi-R is great for modifications
This little racer was always a mod and has plenty of parts and the capacity for serious tuning and customization.
You'll be able to take on everything from the fuel pump, radiator, and induction to the boost controller, exhaust, and clutch.
You can go as hard or soft as you want with your upgrades, depending on whether you want to race, or just want a cute little motor for everyday use.
Cool Accessory For Your Mod Nissan Pulsar GTiR
Popular mods of the Nissan Pulsar GTiR include
Just about anything on a Nissan Pulsar GTiR can be modified or upgraded and the engine is still a tuner's dream.
Here are some of the most popular mods for this old-school ride:
Remapping
Aftermarket and piggyback ECU retuning
Camshaft upgrade. 
Intake and exhaust improvements
Lighter flywheel replacement
Internal engine upgrades 
Larger intercooler 
Check out this outrageous GTi-R mod that is ready for street racing and other delights:
Is the Nissan Pulsar GTiR easy to find?
The Nissan Pulsar GTiR is an iconic model that has massive Japanese domestic and international demand.
This boy-racer dream car can be difficult (but not impossible to find) and many cars have already been taken to their limits by tuning enthusiasts and modifiers.
Apersistent search will turn up models, but you have to be super diligent with service history and get a mechanic to look it over to ensure you're not buying a dud!
Model
Nissan Pulsar GTiR
Body style
Hatchback 
Doors
3-door
First released
1990
Manufacturer
Nissan 
Engine
2.0-liter 4-cylinder SR20DET engine
Transmission
5-speed manual / 4-speed automatic
Drive
All-wheel-drive
Horsepower
169 kW
Torque
280 N·m
Maximum speed
144 mph
MPG
27 – 28 mpg
CO2
134 g per km
Current price
Up to $30,000 (new)
Best modification areas on vehicle
Engine
Exhaust
Ride-height
Body
Lights 
Wheels and rims
Instagram channel for modifications:
www.instagram.com/carbonred_gtir/
Best Japanese cars to modify FAQs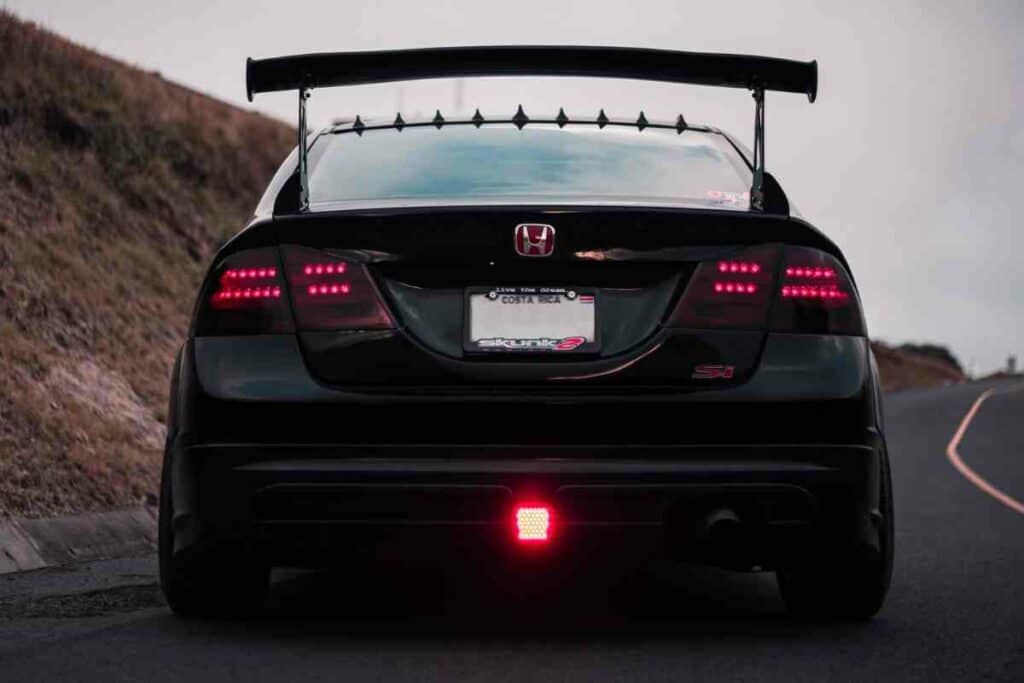 What are JDM cars?
JDM stands for Japanese Domestic Market. These are cars that have been exclusively designed and manufactured for the Japanese market. You can only get these cars by exporting them out of Japan or buying one from an overseas owner. 
What is ECU remapping?
Engine Control Unit (ECU) remapping is a software-based resetting and overwriting of the engine control unit to improve engine performance. Remapping target areas like fuel injection, sensors, and airflow to optimize performance. A computer can be connected to the OBD port of the vehicle to do the tweaking.
What is drifting?
Drifting is a type of deliberate oversteering maneuver used in motorsports. Drivers can be rated on the skill and quality of their drifts. Drifting is usually illegal if done on public roads. 
Are certain car mods illegal in America?
Yes. In many states, the following mods may get you pulled over by law enforcement:
1) Noisy exhaust
2) Ultra lowriders 
3) Super dark tinting
4) Modified head and tail lights
5) Under-body neons
Rounding Up
JDM cars are some of the hottest cars for mods. Even older models have a lot of scope for amazing engine upgrades and mods.
However, you must ensure that you get as much information as possible on the Japanese car you buy. And remember you'll have to declare modifications like supercharging or gear changes to your insurer before you hit the roads!